EU consumer attitudes change due to horsemeat saga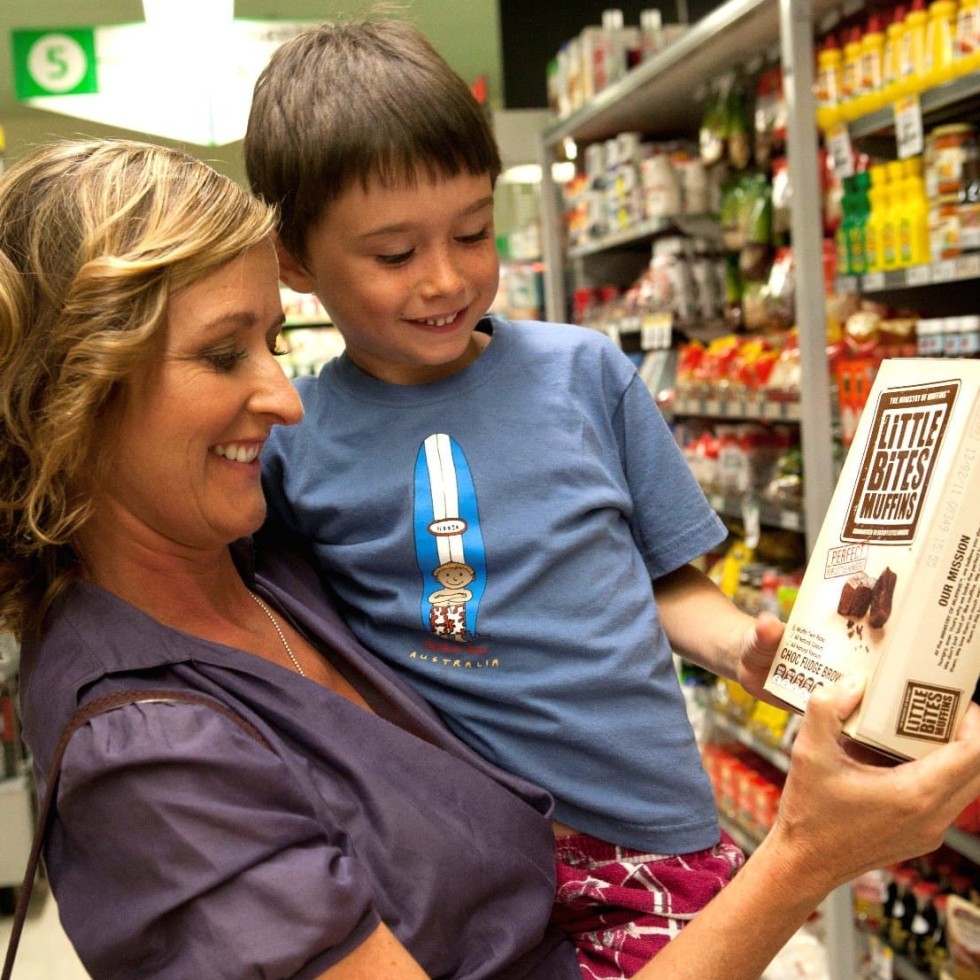 Eroding consumer confidence over the integrity of beef products is starting to be seen in Europe, where the horsemeat substitution scandal rolls on. The episode has already had a profound effect on consumer attitudes to meat, according to new research from independent market research organisation Consumer Intelligence. An online survey of 2200 British adults revealed that one in five respondents (21 percent) said they would buy less meat in general, with 6pc claiming they knew someone who had become a vegetarian as a result of the crisis. One in four (24pc) would buy less processed meat in the wake of the scandal, while 22pc said they would no longer buy any processed meat. The research also suggested independent butchers could benefit from the crisis, with 62pc of respondents saying they were more likely to trust a butcher to buy meat in the future. Supermarkets appeared to have lost the trust of the consumer, with 67pc claiming they would now trust food labels less. David Black of Consumer Intelligence said the main issue was about consumers being able to trust what the label said was in the product. "There are winners and losers in the fall-out from the scandal and there will be a massive and costly fight among the big brands to regain consumer trust, all to the benefit of the neighbourhood butcher and their local economy," he said.
US closer to 'negligible' BSE risk
A commission of the World Organisation for Animal Health (OIE) has recommended that the US risk classification for BSE be upgraded to 'negligible' status, the same as Australia's. Classification as negligible risk, the lowest risk level under OIE code, could help expand US beef exports by providing scientific evidence against some BSE-based barriers in certain beef-importing countries. "The US continues to press for normalisation of beef trade with several nations in a manner that is based on science and consistent with international standards," US Agriculture Secretary Tom Vilasack said in a statement. "US food and agricultural exporters and consumers worldwide benefit when countries adopt international standards," he said. The OIE determines a country's BSE risk status based on how effectively the country's animal disease protocols, such as a ruminant-to-ruminant feed ban, are working. Last year, the US submitted an application and supporting information to the OIE's Scientific Commission to upgrade its risk classification from 'controlled' to 'negligible'. The commission conducted a thorough review before recommending an upgrade. Delegate countries will have the opportunity to review the Commission's recommendation before the OIE's annual general assembly meeting in Paris in May. The US expects formal adoption of negligible risk status will occur at that meeting.
Qld guns amnesty triggers strong result
More than 680 weapons have been surrendered so far in Queensland since the launch of the statewide weapons and firearms amnesty which took effect earlier this month. Queensland's amnesty from prosecution for the surrender and registration of weapons and unregistered firearms will last until April 30. "The amnesty allows firearm owners who have an unregistered firearm, to register it under their current licence," a Police spokesman said. "Additionally, unlicensed owners can apply for a licence and anyone can surrender their unregistered firearm to be destroyed or sold to a firearms dealer." In 2004, firearm owners were offered the same type of amnesty and by the end of the period 7704 firearms had been registered and 2835 destroyed. Police suspect unlicensed gun ownership in rural areas may be relatively high.
Future vets gain valuable experience
Eleven veterinary students have gained important veterinary experience over the last twelve months by working with the Lachlan Livestock Health and Authority in NSW. Four final year vet students from Charles Sturt University and seven from the University of Sydney spent time with LHPA district vets, gaining practical experience in every aspect of the job. "These placements give the students a real understanding of what district vets do on a daily basis which prepares them well for when they graduate and get a job," said Eliz Braddon, Lachlan LHPA senior district veterinarian. "We get them involved with everything from assisting with drench trials, including on-farm visits, to analysing data," she said. The vet students also participate in saleyard audits, write articles for the media, and gain practical experience in general disease investigations such as footrot and sudden death investigations such as pulpy kidney. The students were also involved in a local emergency management committee exercise which gave them exposure to the emergency response side of the LHPA.
First EU carcase competition underway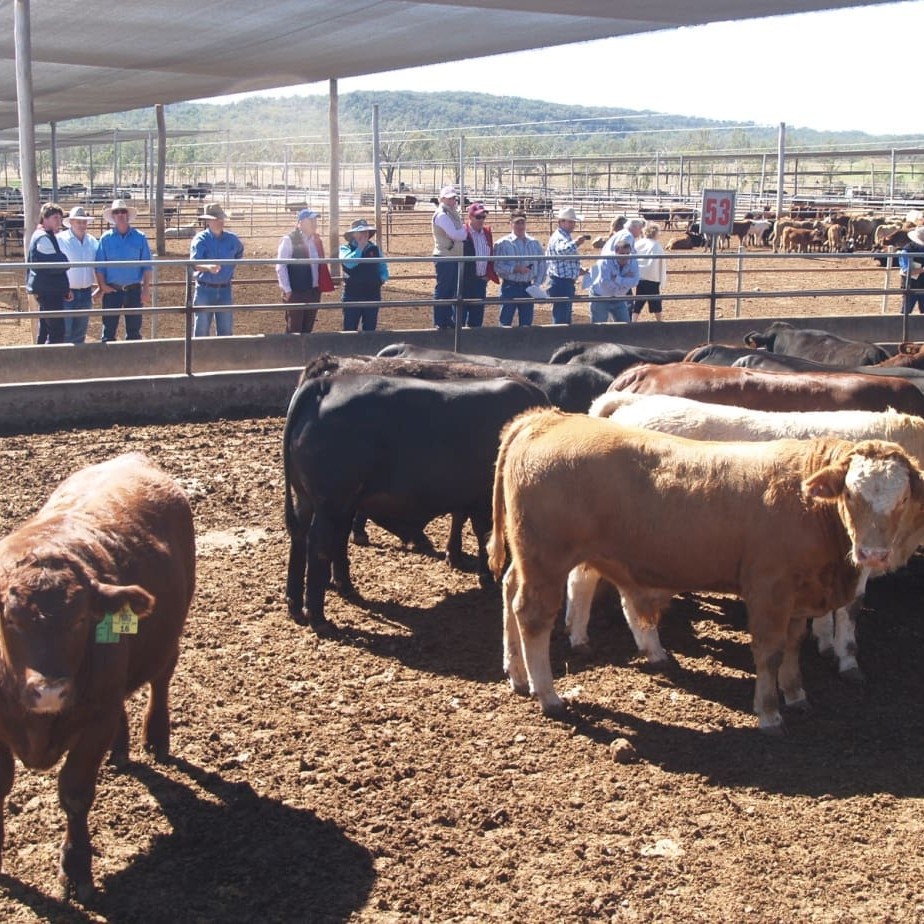 Almost 150 cattle are on feed at Maydan feedlot outside Warwick in southern Queensland as part of the 2013 Pacific Beef Feedback Trials, being staged as a special feature for June's Primex field days held near Casino in northern NSW. Feeder cattle have been inducted in an EU-eligible class being fed for the EU high quality grainfed export market, and a domestic grainfed MSA class features yearling steers and heifers for the supermarket trade. The EU steers will be processed and graded at the Northern Co-op Meat Co plant near Casino, while the MSA steers and heifers will travel north to Woolworths, Ipswich. Each entry consists of four head, with the best three in each group being used for feedlot/chiller performance assessment. A mid-term field day will be held at Maydan on Tuesday, March 26, featuring MSA operations manager Shaun Johnston and AA Co's former MLA EU region manager, Jason Strong. MSA cattle will die on April 15, and the EU class in early June, after 120 days on feed. The final results briefing and award presentation will be held during Primex field days on Friday June 21.
First US beef under 30 months rule sold in Japan
Leading Japanese retailer Ito-Yokado became the first supermarket in Japan to stock US beef under the recently revised age limit rule, conducting a special promotion at a limited number of stores. Three outlets sold five US beef items sourced from cattle less than 30 months of age, reportedly at significant discounts. Chilled US chuck roll slices were priced at 1480 yen/kg (down 50pc from the retailer's average price), while US sirloin was 2780 yen/kg (down 30pc). Consumers' reaction to sales of US beef under the new rule have not been reported, however, the retailer is already planning to roll out a similar offer at stores nationwide, when more US beef shipments arrive in March, according to Nikkei news service. (Source: MLA).
JBS to host EU seminars
JBS will host seminars at its Riverina Beef feedlot and processing facility during March. Titled 'Producing cattle for the European Union Grainfed market,' the identical seminars will be held over consecutive days on Wednesday and Thursday, March 20 and 21. The information days are designed to inform cattle producers about the opportunities to produce feeder cattle for the new EU grainfed market, now expanded to 46,000 tonnes each year. Sessions will include:
Opportunities to supply EU cattle, JBS requirements,
Inspection of cattle already on feed at Riverina Beef Feedlot for the EU market,
Breeding for the EU market and the application and auditing process for EU accreditation.
Speakers will include JBS's Anthony Pratt, Brett Campbell and Cameron Hilton. Bookings are essential, and lunch will be provided. Contact Neale Flanagan on 0418 357133 by March 8.
Big year for Burger King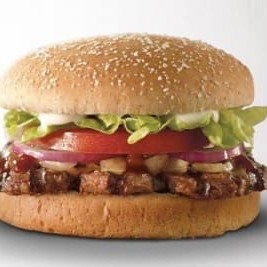 Burger King, the world's second largest burger chain behind McDonald's and a major customer for Australian grinding meat has reported a comparable store sales growth of 3.2 percent for the 2012 calendar year. Burger King operates 12,900 stores in 86 countries and territories worldwide. The company added 485 new restaurants during the year as part of an initiative to accelerate international growth, centred on China, Japan, Vietnam, and Indonesia. Earnings before tax increased 16.6pc on an organic basis to US$652 million. The result included a strong fourth quarter, on contrast with rival, McDonald's, with comparable sales increasing 2.7pc on a year earlier, due mainly to comparable sales growth in the company's US and Canada operations and net restaurant growth internationally. The Europe, Middle East and Africa region delivered comparable sales growth of 1.6pc in the fourth quarter, driven by strong sales in the UK and expanding Russian market, while performance in southern Europe was softer. Asia Pacific sales increased by 0.8pc, driven by better results in Australia and Korea.
So much choice, so little time
The days when there were 20 sheep for every Kiwi are long gone, the New Zealand Herald reports. The ratio that New Zealanders were once known for around the world has shrunk considerably in recent years, and a new release of statistics shows it continues to decline. From 2007 to 2012, the number of sheep being farmed in NZ dropped by almost seven million to 31.2m, Statistics New Zealand said. That's the equivalent of about seven sheep for every Kiwi. Go back 30 years and there were 70m sheep in NZ and only about 3.18m people. At the time there were about 22 sheep to every person but a gradual decline, driven by factors such as lower wool prices, droughts, and competition from other farming activities like dairy and forestry, have seen the number drop significantly. New Zealand's sheep-to-human ratio is still higher than Australia's (five sheep per person). Humans are also outnumbered by cattle in NZ, with 6.2m dairy and 3.9m beef cattle being run.
China pips Britain as NZ's top sheepmeat buyer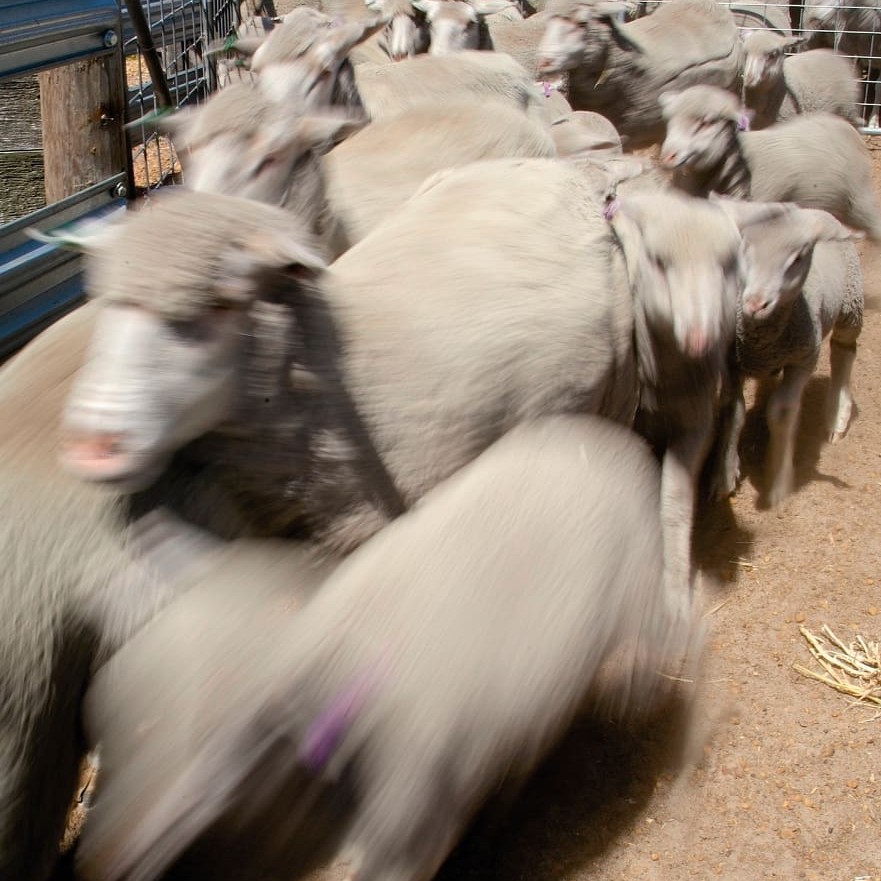 Meanwhile, a shift in market forces has seen China emerge as New Zealand's largest customer for sheepmeat, stuff.co.nz reports. Chinese demand for NZ sheepmeat rose 80pc last year to knock off the United Kingdom as the largest customer by volume. The Chinese fondness for hot pots – a traditional stew often with thinly sliced meat – and other dishes requiring less expensive cuts of sheepmeat has driven demand. Meat Industry Association chief executive Tim Ritchie said meat companies had been plotting the strengthening trade to China and this had increased in pace recently. Chinese buyers valued different parts of the sheep carcase and that had generated less meat products going to rendering. "China is now our single largest market by volume, but not by value. That's a real change, just as the US was a major buyer of NZ manufacturing beef, but now takes just under half of our exports with more sold in Asia." China consumed 77,610t of NZ sheepmeat last year, 22pc of all exports, with the UK taking 19pc.