PCAS registrations growing
Woolies to link consumers with food suppliers
AMIC Industry Study Award nominations close soon
Second Nose to Tail beef appreciation night
Saudi Arabian beef prices soar
Scientist's lab-grown burger ready for public debut
Costco to open seventh Australian store
Beef bonanza heads to Tamworth
NZ signs trade pact with Taiwan
Marel acquires Carnitech assets
Beijing looks for Australian Wagyu
Meat exporters conference features OSI speaker
More financial counselling for the Top End
CQ breeder management field day
Australian Rural Leaders Program applications close July 31
PCAS registrations growing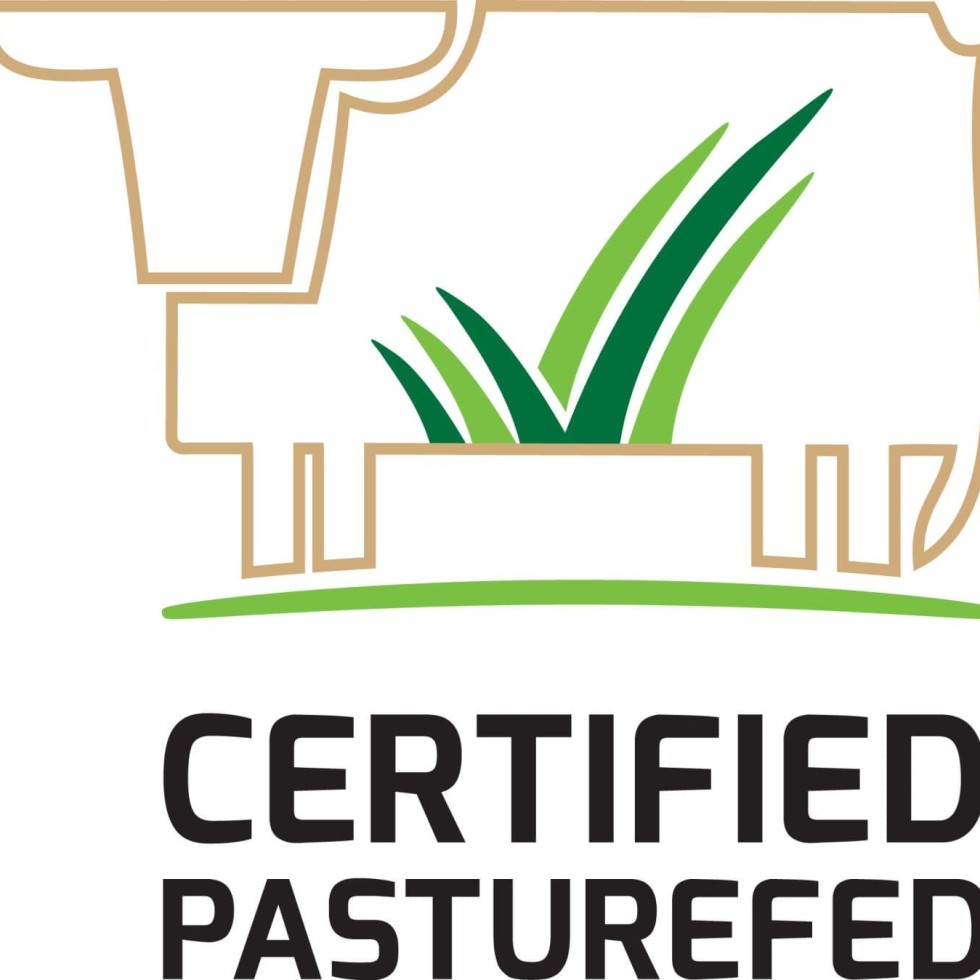 The Pasturefed Cattle Assurance System launched in April by Cattle Council of Australia has now received more than 150 registrations from producers in Victoria, South Australia, NSW and Queensland. There has been strong interest from beef producers in PCAS, particularly with Teys Australia announcing that Certified Pasturefed beef will receive a 20c/kg premium above MSA graded beef, and that the company will accept animals at most of their plants from 1 August. Casino-based service-kill operator Atron Enterprises has also offered a 20c/kg premium above its MSA rate for PCAS cattle. Strong interest in Certified Pasturefed products is also coming from the food service and retail sectors, emphasising the fact that consumers are driving the need for such a product. PCAS has been featured at a number of events and field days, including targeted workshops to assist producers in becoming 'audit ready'. In conjunction with Southern Beef Week, Kydrabah Murray Grey Stud near Cooma in NSW is hosting an open day where PCAS program coordinator Angela Schuster will discuss the program. The open day starts at 10am on Wednesday, 31 July, with the PCAS presentation from 1.30pm. Kydrabah is located on Rockybah Springfield Road, Nimmitabel. For details phone Howard Charles 02 6454 6403.
Woolies to link consumers with food suppliers
Woolworths has launched a 'Meet the Grower' consumer awareness initiative designed to connect retail customers to some of company's fresh produce suppliers. Woolworths customers can get to know participating fruit and vegetable growers by scanning a 'Meet the Grower' QR code which appears on packaging of many popular produce lines from this month. Fifty seven products will carry the QR code as the program is rolled-out over the next two months and close to 100 by Christmas. There are not yet any plans to extend the program into fresh meat, the company said. Woolworths head of produce, Paul Harker, said customers were constantly telling the company that they wanted greater transparency of where their fresh food comes from. From this month, customers can simply scan a QR code on some of their favourite fruit and vegetables lines to access information about the farmers who grew them. "Too often Australian consumers are misinformed about where their fresh food is grown, assuming that many are grown overseas. The fact is that 96pc of fresh fruit and vegetables sold at Woolworths is Australian grown," he said. The company had been working on a number of initiatives to increase customer awareness about the provenance of the food sold in Woolworths stores. "As Australia's largest national supermarket, we have a responsibility to better explain to customers where their food comes from and to be more transparent," Mr Harker said.
2013 Cryovac / AMIC Industry Study Award
One of the best opportunities on offer in the Australian red meat industry for up-and-coming future executives is the Cryovac/AMIC Industry Study Award. In 2013 the lucky winner will receive $15,000 to go towards an overseas study tour looking at some of the most advanced technology and marketing techniques in the international red meat industry. Previous winners have found the study tour instrumental in gaining international knowledge and experience in their specific area of interest, allowing them to apply that experience back in the workplace. Applicants must be aged between 18 and 39 and be directly and actively employed in abattoirs, boning rooms, value-added processing rooms or retail processing operations. The winner will be announced at the AMIC Meat Industry Conference on September 19 at the Gold Coast. Applications for the Award must be received by August 3. Details can be downloaded here.
Second Nose to Tail beef appreciation night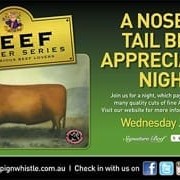 Brisbane's Pig N Whistle restaurant in the Riverside precinct will host a second Nose to Tail beef appreciation night later this month, after the original event back in March proved to be a popular sell-out. As described in this earlier Beef Central article, "Nose to Tail event a lesson in carcase utilisation", Central Queensland cattleman Blair Angus will again host the event, taking a dinner audience through an entertaining exploration of little-known and under-utilised muscle groups from the carcase. He will be joined on the stage by master butcher, Jamie Wright, who will bone-out an entire side in front of the audience while Blair provides the commentary. Guests will enjoy a five-course beef degustation menu featuring many of the interesting sub-primals extracted from one of Blair and Josie Angus's Signature Beef carcases, coupled with quality Yalumba wines. The event will take place on Tuesday, July 31. Tickets are $140 per person, all inclusive, plus an accompanying booklet to take home. Click here to book. Watch a short video of Blair's previous Nose to Tail dinner commentary here.
Saudi Arabian beef prices soar
According to a recent Arab news report, both locals and expatriates alike in the Kingdom of Saudi Arabia are feeling the impact of a ban on beef imports from Brazil and the US, with the price of beef increasing 40pc since December. The high price of beef is also a cause of concern for everyone during Ramadan when demand rises. Beef is widely used during Ramadan by Saudi families in the form of mince for a variety of dishes including Samosa and kebabs. The ban on both US and Brazilian beef is the result of recent reported BSE incidents, even though there is no scientifically valid reason for the bans. Australia has certainly benefited in the short-term.
Scientist's lab-grown burger ready for public debut
Using a private donation of US$325,000, a Dutch scientist is creating a burger pattie made entirely of muscle protein grown in a laboratory, with plans to cook the meat at a public showcase in London next month. A media alert released by Ogilvy Public Relations announced the burger, made of 20,000 laboratory-grown muscle fibre filaments, will be cooked in front of an invited audience in London on August 5. The project was made possible by a private donation from a source who Ogilvy says will be identified prior to the August event. The 'test-tube' meat protein was produced using cells extracted from a cow's neck, at the abattoir. NBC News suggested the research aimed to produce meat consumers crave, without harming animals. The cost of production is getting cheaper, with scientists' estimates suggesting a second burger pattie may cost no more than $257,000.
Costco to open seventh Australian store
International discount bulk retail giant Costco is the latest business to buy into the enormous Sydney business park in the Marsden Park development, 50km north-west of the Sydney CBD. Costco has flagged Australia and Asia as key growth markets, and the company's Marsden Park store will be the company's seventh in Australia. The 90,000-square-metre business park is planned to open in 2014. Costco, based on a deep-discount warehouse-style model offering a limited range of better quality items in each category, has opened three stores already in Australia at Melbourne's Docklands in 2009, plus Auburn in NSW and at Canberra Airport. Three more are under construction at Ringwood (VIC), Cross Roads (NSW) and North Lakes (QLD), with openings planned within the next 12 months. The company's Kirkland beef brand offer is 100-day grainfed beef with a minimum marbling score requirement of 2.
Beef bonanza heads to Tamworth

Australia's richest cattle show will happen at Tamworth's Australian Equine Livestock and Events Centre from October 7 to 9. The inaugural Landmark Beef Championships will showcase the best beef genetics available in Australia, event organiser Landmark Tamworth's Mark Haywood said. Landmark was encouraged to hold the event by positive feedback from stud breeders, backgrounders, lotfeeders, processors and retailers, he said. "The Landmark Beef Championships will give producers an opportunity to showcase the region's best grainfed, grassfed and crop-assisted cattle, while being judged in a manner that lifts the industry's profile by showcasing the best beef genetics on offer." The judging will include led and unled cattle classes, a hoof-and-hook competition, prime cattle classes, feeder cattle classes and a junior judging and paraders' competition. Mr Haywood said the led steer competition would provide an ideal learning opportunity for schools, agricultural colleges and universities. "As a committed partner of the Future Farmers Network, Landmark has the ability to make this a showcase of not only the beef industry but also the educational facilities available to the youth of Australia looking to forge a career in agriculture," he said. Click here for entry forms, conditions of entry and competition program.
NZ signs trade pact with Taiwan
New Zealand and Taiwan have signed an Economic Cooperation Agreement that results in a significant outcome for the NZ sheep and beef sector, said Beef + Lamb New Zealand and the Meat Industry Association. Getting rid of all beef tariffs within two years and sheepmeat tariffs within four years is important news, said B+LNZ chairman Mike Petersen and MIA chair, Bill Falconer. "This agreement will eliminate tariffs with Taiwan and it complements NZ's existing free trade agreements with China and Hong Kong," Mr Petersen said. For 2012, NZ's exports of red meat to Taiwan incurred around A$13 million in tariffs. The Economic Cooperation Agreement with Taiwan will eventually eliminate these tariff payments, giving NZ's red meat products a competitive edge in the market, NZ officials said. The agreement also includes mechanisms to address any technical or non-tariff barriers that could restrict trade opportunities in the event they arise. Taiwan is a key market for the NZ sheep and beef sectors with red meat consumption steadily increasing over the past decade. Last year, exports totalled A$155 million including co-products. Taiwan is New Zealand's largest market for primary beef cuts, with NZ beef being well received because of its grassfed origin and superior nutritional benefits.
Marel acquires part of Carnitech's activities
Abattoir technology supplier Marel has reached an agreement with administrators to acquire Carnitech's global mixing and grinding activities, following the company's financial collapse and bankruptcy last month. Prior to its bankruptcy, Carnitech was in the ownership of American Industrial Acquisition Corporation (AIAC) – a privately held industrial group who acquired it from Marel in 2010. "The mixing and grinding activities fit well with Marel's strategy of being the customer's choice in the industries the company operates in –meat, fish, poultry and further processing. From our previous ownership of the company we know that there are good capabilities at Carnitech which will enable us to serve our customers even better and provide them with complete processing solutions," said Sigsteinn Gretarsson, Marel's chief operating officer. By adding the mixing and grinding products to its portfolio, Marel strengthens its offering in the meat and further processing markets as Carnitech was a strong supplier of mixing and grinding equipment.
Beijing looks for Australian Wagyu
A delegation from the Beijing Bureau of Agriculture visited Victoria recently to investigate how Australian Wagyu beef and Wagyu genetics could help fill a large void in the region's upper level beef market. The Beijing district in China, home to more than 20 million people, currently produces only 5pc of its beef consumption. The delegation of eight, led by the bureau's deputy director general, were special guests at the VFF/RASV Taste of Victoria dinner at the Royal Melbourne showgrounds where they sampled the very best Victorian produce. The delegation's only farm visit in Victoria was to Blackmore Wagyu at Alexandra where the team's animal husbandry and nutrition experts questioned David Blackmore on the genetics, meat quality and marbling ability of Australian Wagyu. They also observed Blackmore's unique on-farm feeding process that has resulted in a 20pc increase in growth rates over traditional lotfeeding methods. As the standard of living in China continues to rise, demand for high quality protein such as Wagyu beef was increasing, a delegation spokesman said. Despite many of Beijing's 200,000 beef and dairy cattle originating from Canada, Australia was seen as a reliable source of quality beef and genetics. "We need to increase our beef production to become more self-sufficient and Australian Wagyu may be the answer," the spokesman said. David Blackmore, who exports Wagyu beef to Beijing's five star hotel industry, told the group Australia was home of a broad range of Wagyu genetics suited to the Chinese market. But he said the import protocol required by the Chinese authorities for Australia was very strict and if Beijing wanted to import semen and embryos, the quarantine time for the donor animals was far greater than for any other country.
Meat exporters conference features OSI speaker
Preparations are well underway for the Australian Meat Industry Council's National Export Meat Conference at the RACV Royal Pines Resort on the Gold Coast from September 18-19. The trade exhibition is essentially already sold out. This year's keynote speaker will be Brady Sidwell, vice president of corporate development and strategy for the OSI Group in the Asia Pacific, Middle East and Africa region. Mr Sidwell is based in Hong Kong and is responsible for developing and co-ordinating regional strategy and liaison with OSI corporate, and the in-country operational and supply chain business units. He is also a Board member of OSI's Indian business unit Vista Processed Foods and Japan entity Orange Bay Foods Co Ltd and brings with him considerable experience in north and South East Asia.
More financial counselling for the Top End
The Federal Government is expanding the current trial of rural financial counselling services in the Northern Territory. Agriculture minister Joel Fitzgibbon announced the additional $56,521 in funding in Darwin recently. He said an expanded service would help farm families who are suffering hardship and who have no alternative sources of impartial financial support and advice. "I understand that producers in the NT aren't immune to tough times," Mr Fitzgibbon said. "Having access to impartial and sound financial advice is critical for any business. It's even more vital when your business is facing challenging circumstances like many farming businesses." The Rural Financial Counselling Service provides free rural financial counselling to primary producers and small rural businesses. It aims to provide clients with access to financial information and options, decision-making support and referrals to other sources of assistance to help them manage change and adjustment. Information on the Rural Financial Counselling Service can be sourced here, or call 1800 686 175.
CQ breeder management field day
The Mimosa Creek Landcare Group will hold a Breeder Management Field Day focused on improving profitabiity through improved fertility at Oaklands, Duaringa, from 10:30am to 3pm on Tuesday, July 30. The field day is open to all and is supported by the Climate Clever Beef project. Topics will include how to improve conception, pregnancy and weaning rates; management to control animal nutrition requirements; how to improve fertility record keeping and control mating and how do transition a herd, plus updates on the Oaklands carbon farming project. For more information,directions and to register contact ByronyDaniels at DAFF Emerald on (07) 4983 7467 or mobile 0427 746 434.
Australian Rural Leaders Program applications close July 31
Applications for the 21st Australian Rural Leaders Program course, which will be held from May 2014 to Sept 2015, are currently open and will close next Wednesday, July 31. The course is designed to give selected rural and regional leaders a unique opportunity to undertake a program of personal growth and to develop the skills, knowledge and networks needed to be effective in regional, state, national and international arenas. People who live or work in, or on behalf of Australian rural industry and communities, are invited to submit an application to be considered for the course, considered the top rural leadership program in the nation. For more information on the course and applicaiton details click here