Processor history book realises $3200 for charity
JBS says revenue to grow 20 percent in 2014
US scrutiny over Brazilian beef imports rolls-on
Woolies reveals big growth for lamb
Awards to recognise achievement in meat industry training
Aldi gains more market share
India: A beef industry of contrasts
Funding continues for Landcare
New opportunities for farmers in Emissions Reduction Fund
Processor history book realises $3200 for charity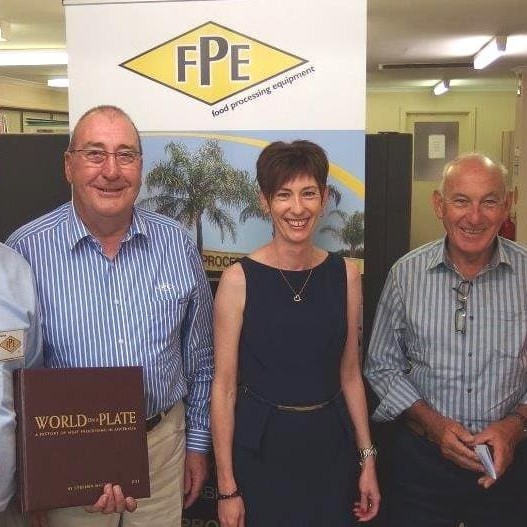 PROCEEDS from a charity auction of a copy of a recently-released book covering the history of the Australian meat processing industry were presented to the Cancer Council of Australia recently. Thomas Foods International director Brian James passed over a cheque to Kate Tonkin from the Cancer Council in South Australia for $3200, as a donation to their dedicated work in seeking cures for cancer. The cheque was the result of an auction last October when the Australian Meat Industry Council launched 'World on a Plate,' its history of the Australian meat processing industry, during its annual conference on the Gold Coast. TFI bid $3200 for the first copy to come off the press. AMIC's national director, processing, Steve Martyn, who authored the book, presented the first copy, a special leather-bound edition numbered 001, to TFI's Brian James at the recent AMIC State Members meeting held at the offices of Food Processing Equipment in Adelaide. 'World on a Plate – A History of Meat Processing in Australia' is 340 pages in length and includes 200 photographs and illustrations. It covers the period from 1879 and the first successful sea-freight shipment to England until the formation of AMIC in 2003. FPE has been a major supporter of the Cancer Council of Australia over many years and was the key driver behind AMIC's support for the charity at its recent conference. "It is very pleasing to associate the launch of the book with such a worthy cause as the Cancer Council and we appreciate the support of TFI and Food Processing Equipment in that endeavour," Steve Martyn said.
Beef Central will review "World on a Plate" in an item on Friday, and provide details about how to access a copy.
Brazil's JBS says revenue to grow 20 percent in 2014
With the world's largest processor, JBS due to file its fourth quarter and end of financial year results next week, the company's chief executive, Wesley Batista, provided some sneak-preview comments recently. Net revenues for JBS SA, the parent company of JBS Australia, will likely grow about 20 percent in 2014, in line with recent years, Mr Batista told financial analysts in Brazil recently. Despite weaker economic growth, much of that increase would be driven by Brazil's domestic market, he said at the launch of a marketing campaign for JBS's local Friboi beef brand. "It's more due to domestic growth, this increase in revenue," Mr Batista said, citing better distribution and an expected 15pc increase in slaughter this year within its Brazilian operations. A weaker Brazilian currency had increased revenue in reais (Brazil's local currency), coming in from JBS operations in Australia and the US, he noted. The weaker currency also made Brazil's exports more competitive. After the purchase of processed foods brand Seara earlier this year from Brazilian rival Marfrig, JBS has become the world's biggest poultry processor as well as the world's biggest beef processor. The company is now focusing on decreasing net debt, and plans to open 10,000 new points-of-sale in 2014, which would grow its client base. In November, JBS posted pre-tax earnings across the entire JBS empire of A$786 million, up 24pc on the same period a year before. Fourth-quarter earnings will be released on March 24.
US scrutiny over Brazilian beef imports rolls-on
US authorities have extended the consideration period surrounding the proposed rule to allow importation of fresh beef from 12 Brazilian states declared FMD-free with vaccination. An additional 60 days has been added to the original consideration period which was due to conclude mid-February, reflecting the complexity of the issue and the strong response in submissions from stakeholders. The rule change was first proposed by USDA's Animal and Plant Health Inspection Service (APHIS) in December. As of late February, close to 500 comments had been submitted on the proposal. Some of these, including a submission from the National Cattlemens Beef Association, have strongly opposed the proposal on the basis of FMD risk. A number of US Senators have also raised concerns. The rule has major implications, not only for the US's relationships with trading partners but also in relation to foreign animal disease management within the US, says NCBA's Colin Woodall. "NCBA needs to make sure it knows all the facts, has all the data that USDA used in formulating the proposed rule and makes sure it can adequately prepare comments that help NCBA make the best decision on how it protects the US herd," he said. There is concern stemming largely from whether Brazil is willing to put protocols in place and has the means to enforce them to ensure FMD is never introduced into the US. The new comment period deadline is April 22. The rule would allow fresh Brazilian beef to enter the US for the first time in many years, after being barred due to FMD presence in Brazil. As with Australia, only cooked Brazilian beef products are currently allowed into the US. Brazil has no country specific quota in to the US and would need to access the "Other Country" quota currently used by Central America, which totals only 65,000 tonnes. This suggests any impact on Australian exports could be only minor.
Woolies reveals big sales growth for lamb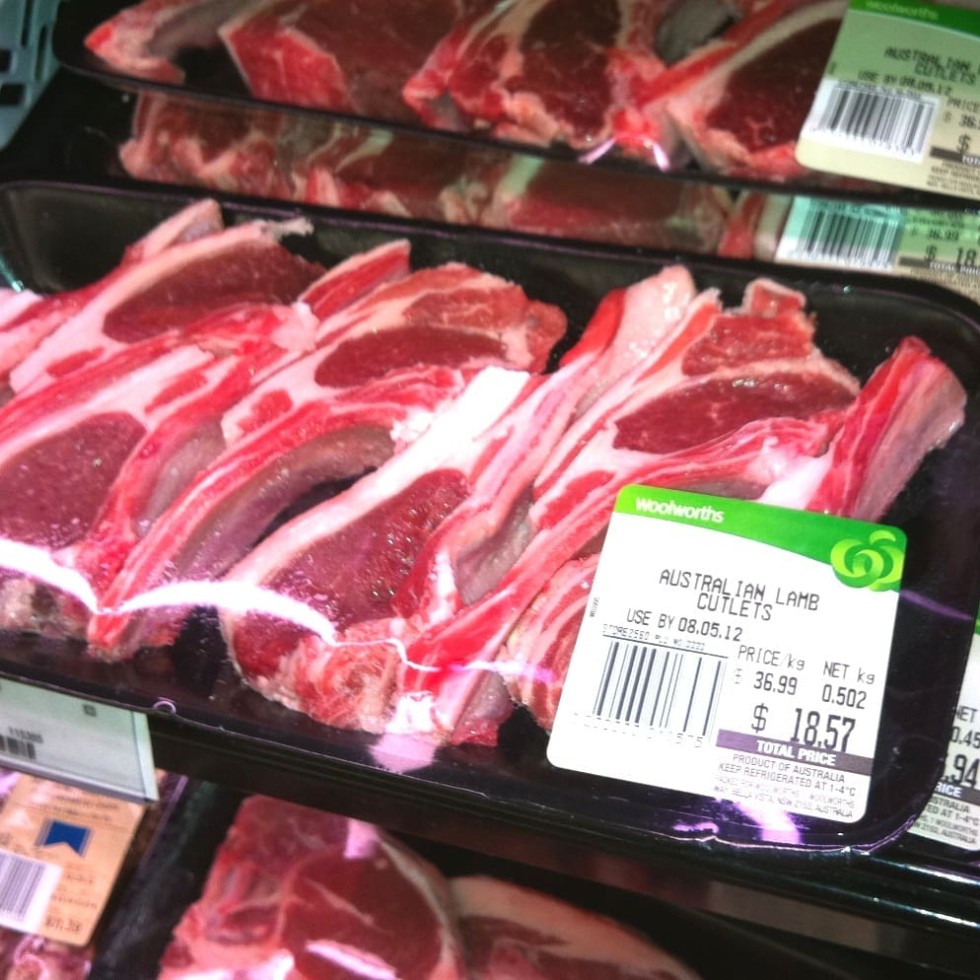 Sales information released by Woolworths recently shows some interesting trends in lamb sales, especially around the heavily-promoted national Australia Day push on lamb in late January – and by extension, its impact on beef sales. According to Woolworths, in 2013, its turnover in lamb legs rose by a startling 20 percent in a single year, to six million legs. Price obviously had a lot to do with it, with lamb pricing falling substantially since 2012. The company's 'Australian Whole Leg Lamb Roast' featured in the 'top ten' list of Woolworths' most popular selling products from last year's 'More Savings Every Day' campaign. The company expected lamb sales associated with this year's Australia Day to jump a further 10pc compared with 2013. Woolworths head of meat, Andrew Goudie, said Australia Day was the single largest lamb event on the calendar for the retailer. "After a lull in popularity several years ago due to high prices, we helped Australians love lamb again with some great-tasting price cuts," he said in a statement. "We are continuing to satisfy our customers' love of lamb by keeping prices down, so everyone can enjoy great-tasting, affordable fresh meat on the BBQ… throughout 2014." Woolworths sophisticated customer tracking technology found that the nation's biggest lamb-lovers, on a per capita basis, lived in Kalgoorlie in Western Australia, followed by Rye in Victoria and Karratha, also in WA.
Woolworths refused to provide further comment for this item, despite requesting, and being provided with a series of questions from Beef Central after an approach.
Aldi gains more market share, and Coles narrows Woolworths' gap
European supermarket chain ALDI continues to go from strength to strength in Australia, quadrupling its customer base over the past eight years from less than a million to 4.2 million customers shopping there in an average four-week period, according to findings from market research organisation Roy Morgan Research. While this falls a long way short of the 8.8 million customers shopping at Coles or the 9.5 million at Woolworths, ALDI's long-term gains in market share indicate that European supermarket chain is "on the up-and-up," according to Roy Morgan Research. "Despite the long-standing dominance of Coles and Woolworths, ALDI has shown that it's not a two-horse race," said RMR's Warren Reid. "More importantly, ALDI's popularity also suggests that there are opportunities for other international supermarket giants to successfully enter the Australian grocery market," he said. For the period closing December 2013, RMR's Supermarket Currency report placed ALDI in the top three of supermarkets in terms of market share, accounting for 10.3pc of all Australian grocery dollars, a little ahead of IGA (9.5pc). At 39pc, Woolworths still maintained the largest slice of the pie, while Coles continued to improve, achieving its highest market-share proportion since March 2008 at 33.5pc. "While ALDI's increase in market share over the last eight years may seem like a slow-burn, they've actually secured a sizable chunk of the $82 billion Australian grocery market," the report said. "It's not that Metcash/IGA are any less important to consider, but they haven't made the same kind of gains over the last few years," it said. Despite Woolworths posting above-average sales in its last quarter, this hasn't had any noticeable impact on market share, as Coles continues to close the gap, and ALDI continues to grow, the report said.
Awards to recognise achievement in meat industry training
The annual Meat Industry Training Conference being held on the Gold Coast next week will include a salute to companies, programs and individuals who are excelling in the field of staff training. The MINTRAC Training Awards will be a highlight of the conference dinner on March 26, attended by a broad cross section of meat industry personnel including human resources managers, training managers, representatives of registered training organisations, state and federal training authorities and other key stakeholders. This year's awards will be made in five categories:
Meat Industry Training Initiative Award: recognising a leading-edge program or product developed and implemented for the purpose of providing high-quality education and training in the meat industry.
Meat Industry Employer of the Year Training Award: presented to an enterprise with 20 or more employees that demonstrates outstanding commitment and excellence in the provision of training to employees.
Meat Industry Training Provider of the Year Award: Open to Registered Training Organisations.
Meat Industry Trainer of the Year Award: recognising innovation and excellence demonstrated by individuals providing vocational education and training to meat industry students.
Meat Industry Vocational Student of the Year Award: presented to a person who has undertaken an accredited vocational education and training qualification relevant to the meat industry, either as a full-time or part-time student.
The conference dinner will also provide the value for MINTRAC's 2014 Diploma and Advanced Diploma graduation ceremony.
India: A beef industry of contrasts
In a country where the cow is sacred under Hindu religion and where cow slaughter is banned in many States on religious grounds, the size of the Indian beef export trade and growth in processing plants appears in conflict. According to a recent USDA report, Indian beef exports have grown by 50pc in the past five years to 1.89 million tonnes, with South East Asia, the Gulf States and parts of Europe the major markets. Poultry exports have also grown substantially reaching around 3.5 million tonnes in the last year, which puts India behind only the US and Brazil, as a global poultry exporter. For a country so dependent on international trade rules to export this product, India's use of non-tariff trade barriers to substantially limit, if not prohibit most imports of meat products is in total contrast, trade observers say. India's Agricultural and Processed Food Products Export Development Authority has the charter to improve the quality and safety requirements for both the domestic market and export. In the last year, it is understood APEDA has approved 170 new integrated abattoirs, slaughter houses and meat processing plants with subsidies available worth close to A$3 million each for the modernisation of abattoirs. For observers who always understood the traditional Indian view that cattle were sacred, the country's growth as a global exporter has been perplexing.
Funding continues for Landcare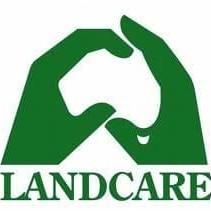 The Federal Government is continuing support for the Landcare movement by providing funds for a number of key activities designed to raise awareness of Landcare and its achievements. Agriculture minister Barnaby Joyce says Landcare Australia Ltd will be provided with $4 million over the next four years to continue its important work of promoting the Landcare ethic, recognising and celebrating the achievements of the Landcare movement and encouraging participation in Landcare-related activities. Landcare Australia will deliver the state and territory Landcare awards in 2015 and both the National Landcare Awards and Bob Hawke Landcare Award in 2014 and 2016. It will also continue raising community awareness and involvement in the Landcare movement. "The Landcare movement is about real people making a real difference to our natural environment – whether that's adopting minimal tillage to improve groundcover, working with your neighbours to manage pests and weeds or more accurately applying fertiliser," minister Joyce said. "We are committed to working with the Landcare movement to ensure Australia continues to enjoy a vibrant, innovative and competitive agricultural sector." The Government will provide a separate $561,000 for Landcare Australia to deliver this year's National Landcare conference, celebrating 25 years of activity.
This year's National Landcare Conference, to be held on 17–19 September 2014, will be based around the theme of 'Celebrating our History, Growing our Future'. The conference will take place in Melbourne and includes a day of relevant field trips.
New opportunities for farmers in Emissions Reduction Fund
The Federal Government is making it easier for farmers and landholders to be able to participate in the Emissions Reduction Fund by storing carbon in their soil, improving farm productivity and contributing to action on climate change. The land management activity 'sequestering carbon in soil in grazing systems' will be added to the Carbon Farming Initiative Regulations—the 'positive list' of activities that reduce greenhouse gases. This paves the way for developing methodologies for soil carbon sequestration, under which projects can participate in the Emissions Reduction Fund. In addition to removing carbon from the atmosphere, sequestering carbon in agricultural soils can increase farm productivity through improved soil structure, water-holding capacity and fertility, the Government said in a statement this morning. Farmers will be able to earn carbon credits and bid in the Emissions Reduction Fund reverse auctions, to sell the Government these credits. The Government is continuing to work closely with landholders, scientists and key interest groups to develop an initial methodology, to be ready in mid-2014. Farmers and landholders will have the flexibility to choose from a number of different measurement and model-based soil carbon methodologies that best cater for the unique commercial and environmental characteristics of their project. They will also be able to aggregate smaller projects to bid into the Emissions Reduction Fund. The measures are part of the Government's commitment to reduce emissions by 5pc by 2020, from 2000 levels.