More beef stakeholders to sleep rough for charity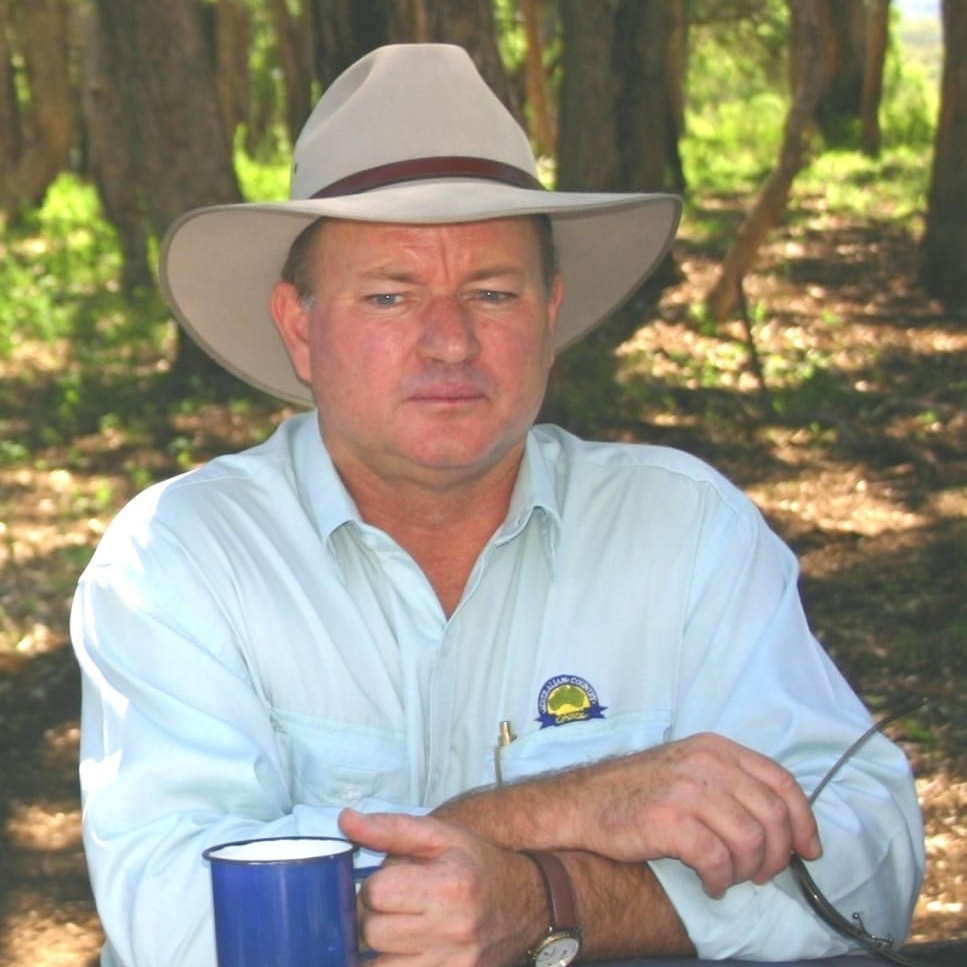 Since last week's coverage of Cattle Council of Australia CEO David Inall's efforts to raise funds for the homeless through St Vincent de Paul's 'Vinnie's CEO sleepout' this Thursday night, Beef Central has become aware of a number of other CEO's joining the cause in other parts of the country. Australian Country Choice's David Foote (pictured) will sleep rough in the Brisbane extension of the event, while National Farmers Federation's Matt Linnegar will do likewise in Canberra. The Vinnies CEO Sleepout 2012 will be taking place in every Australian capital city on Thursday night – chosen as statistically the coldest night of winter. CEOs and senior business and community leaders will experience what it is like to be homeless for a night, while helping the St Vincent de Paul Society to raise much needed funds for its work. There is still plenty of time for the industry to get behind these gentlemen in their fundraising efforts, for a great cause. To pledge a sponsorship for David Foote, click here. To pledge a sponsorship for Matt Linnegar, click here.
Dairy boom drives NZ cattle herd to record numbers
The NZ cattle herd was estimated at a 10.06 million head at June 30 last year – the highest herd total on record – and is likely to be 1.1 percent higher by the end of this financial year, Beef + Lamb NZ's Mid-season update suggests. Although the beef herd contracted by 2pc, to 3.88 million head in 2010-11, the overall increase in the national herd was driven by a 4pc boost in the dairy herd, to 6.18 million head. The beef cattle herd continued its decline as dairy production maintained its profitability throughout traditional beef producing regions, coupled with the return of better lamb prices after several unfavourable seasons. The outlook for herd growth in the NZ cattle industry is positive for both dairy and beef cattle. The dairy herd is forecast to increase 1.1pc as a result of new dairy farms starting in the spring of 2012, while further increases are expected in the herd size of established dairy farms. Similarly, beef cattle numbers are forecast to increase 1.6pc as rebuilding is expected to take place after years of declining herd numbers. Beef + Lamb NZ's Mid Season Update forecasts cattle slaughter to increase by 1.7pc to 2.31 million head. The biggest driver of this is an expected jump in cow slaughter, likely to increase 2.6pc to 878,000 head, up 22,000 head on last year. This is directly linked to the growth in dairy cow numbers, particularly in the South Island, after several seasons of herd consolidation in the dairy industry. NZ is projected to export 372,000 tonnes of beef in 2011-12, an increase of 4.5pc year-on-year.
Shorthorns fire in feedlot weightgain
Shorthorn cattle and their derivatives have delivered an outstanding weightgain result in the early stages of the RNA 100-day grainfed beef performance class, being fed at Mort & Co's Grassdale feedlot near Dalby. Topping results at the 50-day mid-term weigh-in was a pen of Shorthorn x Angus steers from Lee and Megan McNicholl, Arklow, Dulacca, recording an average daily gain so far of 3.08kg/day, and dry matter feed conversion ratio of 3.02:1. That's not far off pig conversion performance. The best of the McNicholl steers is currently gaining at 3.88kg/day. The biggest concern, of course, is that the prodigious weightgain being experienced could see some of the heavier carcases penalised for being outside the competition's 300-420kg weight limits. Running second was a pen of Shorthorns from the Morgan family, Arubial, Condamine (2.76kg/day) and third was Shorthorns from Scott Atwool, Woolcott (2.74kg/day). Overall, the mob of 168 steers being fed for Brisbane Show's performance class (24 teams of seven, representing a wide spectrum of breed types, from across Queensland and NSW) has averaged 2.32kg daily gain and net feed conversion rates on a dry matter basis of 4.12:1. This year's Royal Brisbane Show starts on Thursday, August 9.
Does anybody remember Far North Qld Butchers?
Beef Central gets some quirky requests for help at times, but this one rates among the most unusual. An Independent Unclaimed Money Recovery Agent has contacted Beef Central – her job being to locate people associated with businesses that are believed to have lost or unclaimed funds in holding. The agent, Kristy Mills, is seeking connections to a long-closed entity called "Far North Qld United Independent Butchers Association" which has a total amount of $5677.24 in unclaimed funds. The last known contact and address was a Mrs C Marsh, 13 Lees St, Freshwater Qld. Freshwater these days is a suburb of Cairns, and it sounds like the FNQUIBA might have been an early regional derivative of the Australian Meat Industry Council's retail division, or its predecessor, the National Meat Association. Anybody who can help Kristy in finding the rightful owners to these funds can contact her via Mills Money Recovery Australia, Po Box 2245, INNISFAIL QLD 4860; phone/fax (07) 40 616 187. Her web address is: www.millsmra.webs.com
Nutrition 1: Meat has stronger nutritional case to make
The recent World Meat Congress held in Paris was told that meat protein has a stronger case to make in the nutritional debates, but the industry must pull together to speak with one voice to really be heard. Bill Layden, founder and partner in FoodMinds, a food and nutrition communications consulting firm in Chicago, told the congress that any evaluation of the nutritional value of food, should not just look at saturated fat but the total value that each food provides. "Meat has a fantastic story to tell when you look at the total nutrient density of food," he said. Growing concern over chronic health problems, particularly obesity, was providing a mechanism for lots of agenda-driven actions and decisions in the guidance of public health, he told Meating Place. A former staff director with USDA's Centre for Nutrition Policy and Promotion, Mr Layden noted that the agency's dietary guidelines — which state that most US consumers get adequate protein in their daily diets — are set to measure the minimum levels of nutrients needed for general health – not to establish levels of nutrients such as protein necessary for optimal health. Therein lies an opportunity for the meat industry to make its case, he noted. "I would say the industry needs to make a strong case for animal protein, and to do that you need to stick together and speak with one voice," he said. The congress is a biennial meeting of the Paris-based International Meat Secretariat, at which issues that cross national boundaries are discussed and information shared.
Nutrition 2: Wellbeing diet is back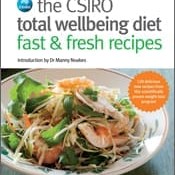 The CSIRO's original Total Wellbeing Diet was a publishing phenomenon which single-handedly drove up beef consumption in Australia after it topped the best-sellers list a decade ago. Now a new companion publication, "Total Wellbeing Diet: Fast and Fresh Recipes" has been released, amid a flurry of big city media activity. The latest addition to Australia's best-selling diet book series provides a host of protein-dense meal ideas for those following the program, and a delicious introduction to a healthy eating plan for those trying the diet for the first time. "Our TWD devotees had told us they needed inspiration for simple recipes based on the principles of the diet plan that could be prepared quickly. Our new book has been developed with them in mind," says Dr Manny Noakes, co-author of the TWD books. Fast and Fresh Recipes offers 120 new recipes for individuals and families, including a wide range of beef items, for those who are on the go and looking for quick, flavoursome meal ideas. The CSIRO Total Wellbeing Diet has already inspired hundreds of thousands of Australians to lose weight and improve their overall health.
Nutrition 3: When too much is just enough
Fast food restaurant chain burger King is marking its fifth anniversary since establishing in the Japanese market with a limited-time offer of a five-patty Whopper. And to make excess more accessible, the chain has cut the price from ¥1100 (roughly $14) to just ¥550 ($7). This is neither the first nor the worst over-the-top burger Burger King has offered in Japan. Two years ago it celebrated the arrival of the Windows 7 computer operating system with a behemoth seven-layer Whopper (pictured). Last week the chain announced an agreement to establish 1000 restaurants in China over the next seven years, under a joint venture with private-equity firm Cartesian Capital Group LLC and Istanbul-based TAB Gida Industry and Trade Co. TAB Gida operates 450 Burger King outlets in Turkey. Australia is the likely patty supplier.
New MSA supply chain coordinator
Recently appointed as Meat Standards Australia's new Livestock Supply Chain Coordinator based in Brisbane is Terry Farrell. Mr Farrell is well known across the eastern states beef industry for his previous marketing and sales role with Pfizer Animal Genetics. He succeeds Edwina Lord, who has taken up a new role as MSA supply coordinator for Teys Australia. She joins a growing list of former MSA staff now filling important supply chain functions with processors, in recognition of the growing importance of MSA in their programs. Mark Inglis fills a similar role with JBS Australia's southern division.
The great shipping recession
If 2012 is arguably year-five of the great shipping recession, many are asking how long the downturn will continue and what can be done to prevent it getting worse. Writing in a recent edition of Lloyds List, Paul Slater says the common problem for public shipping companies and presumably for most private ones, is the level of debt they have taken-on to finance the purchase of new and second-hand ships bought in the boom years prior to 2008. The banks it appears provided funding assuming that markets would continue to strengthen and justify new vessels. Even as the market slowed, going into 2008, the banks seemed oblivious to the huge capacity being delivered into the container shipping sector, Mr Slater wrote. That sector he says, continues to have the largest order book in slot terms and ever-increasing ship sizes. With little scrapping of old vessels and the lowest average age of just over eight years, the container fleet is growing at a time when world trade in its cargoes continues to decline, putting a huge squeeze on container shipping lines.
New FMD vaccine prospect
US scientists have apparently developed a new vaccine for Foot-and-Mouth Disease, carrying several important advantages over earlier variants. The new vaccine is expected to be licensed soon. While FMD vaccines already exist, they are of limited use because vets cannot distinguish vaccinated animals from field-infected animals – both test positive for the disease. The new vaccine will feature an antibody test that will enable vets to tell the difference. The vaccine will be safe to manufacture because it does not use the whole live virus and cannot replicate, says Larry Barrett, director of Plum Island Animal Disease Centre in New York, where the vaccine has been developed. The hope is that the new FMD vaccine will offer extended duration of immunity that will make it suitable for countries where the disease is endemic. In some cases, current vaccines are only effective for three to four months, which means livestock need to be frequently re-vaccinated.
NFF welcomes foreign investment working group
An announcement by the Federal Government that a working group will be established to consult on the development of a foreign ownership register has been welcomed by the National Farmers Federation. NFF president Jock Laurie said the announcement showed that the Government was listening to industry's concerns on foreign ownership in Australian agriculture. "While we have long maintained that foreign investment has traditionally been very positive for the Australian agricultural sector, our members have remained concerned about any changes to the motivations behind investment – particularly those that are about ensuring other countries have sufficient food," he said. "As a result, two months ago, the NFF called for a national land register that makes it compulsory for all foreign persons or organisations that acquire or transfer an interest in agricultural land and water to report the sale. Today's announcement is a step towards achieving this." In a statement issued on Friday, the Government acknowledged that a national register for agricultural land would provide a more comprehensive picture of foreign investment, supporting the industry's call for greater transparency. NFF supports foreign investment in Australian agriculture – on the condition that it does not negatively distort resources or production, does not undermine farm gate prices and is not undertaken with the intent of damaging competition in the marketplace.
Ag ignored in Economic Forum disappointing
Despite contributing 12pc of Australia's GDP, just one representative from the agricultural sector was included in the Prime Minister's Economic Forum held in Brisbane last week. NFF president Jock Laurie said the gathering, attended by NFF vice-president Duncan Fraser, did not capitalise on the opportunity to look at how sectors like agriculture could contribute to the economy, particularly given the rise of the Asian century. The forum failed to recognise the important role of agriculture in helping to build Australia's economy, the NFF said. "Agriculture is already a very important part of Australia's economy, with the agricultural supply chain contributing 12pc, or $155 billion, to Australia's GDP," Mr Laurie said. Given the prediction that in just eight years' time, half the world's population will live on our northern doorstep, there are unparalleled opportunities ahead for Australian farmers. "The Prime Minister has herself said that there is the potential for a new golden era of Australian agriculture – yet despite this, the role, contribution and opportunities for agriculture within our economy were barely mentioned at this week's Economic Forum," Mr Laurie said. "While we're pleased to have been at the table for this Forum, after missing out on an invite to the Government's inaugural Business Advisory Forum earlier this year, it is very disappointing that agriculture was not on the agenda," Mr Laurie said.
Cautious approach from Japan's new ag minister
Japan's recently appointed Minister of Agriculture, Forestry and Fisheries has a conservative approach to trade liberalisation according to comments made in Shokuniku Sokuho last week. Akira Banzai, president of the Central Union of Japan Agricultural Co-operatives, said the new minister Akira Gunji had been cautious toward Japan's participation in talks over Japan's entry into the Trans-Pacific Strategic Economic Partnership. Banzai San said Zenshu wanted the minister to pursue sustainable growth in Japanese agriculture and not participate in the TPP discussions.
Sowing the seeds of agriculture's future
The Australian Government has announced $125,000 in funding support for the Primary Industry Centre for Science Education (PICSE). The initiative is a collaborative plan between universities, regional communities and local primary industries to attract students into studying science at university, and is focused on encouraging young people to enter primary industries and associated research and agribusiness organisations. Parliamentary Secretary for Agriculture, Fisheries and Forestry, Sid Sidebottom, said the funding would assist the PICSE to develop and deliver strategies to encourage more young people to enter primary industries would assist in the production of materials that showcase modern food and fibre careers as part of 2012 Year of the Farmer. "We all need to work together to actively promote the breadth of career pathways available in our primary industries. In doing so we are planting the seeds of Australia's future. After all, agriculture is the backbone of our economy," he said.
Deadly dog virus on the rise
The University of Queensland (UQ) veterinarians have reported a sharp rise in cases of deadly canine parvovirus presented at the University's Veterinary Medical Centre in South East Queensland. The centre's UQ's Gatton Campus, 100km west of Brisbane, has reported 14 dog cases of the virus within the last two weeks. It normally sees no more than two cases a month. Canine parvovirus is a contagious virus, which can lead to a dog's death if not treated aggressively. Signs include weakness, severe dehydration, vomiting and heavy bloody diarrhea. Senior clinician Dr Josh King said it was crucial that pet owners vaccinate against canine parvovirus. The virus was very easily spread and owners could bring it home on their shoes or car tyres. Keeping dogs in their yard did not mean they would not contract the disease."It is a very painful condition for dogs and although most will survive with treatment, the treatment can cost thousands of dollars and unfortunately not all dogs survive. "By comparison, vaccinations will cost less than $100." The school can be contacted on (07) 54601788.