Meat industry does well in manufacturing awards
Further to our report last week on the success of Oakey abattoir's Robert Costello who was announced as manufacturing student of the year in the Manufacturing Skills Queensland awards, Beef Central has learned that several other beef industry stakeholders were also recognised in the same ceremony. Crowned Large Employer of the Year was Brisbane processor, Australian Country Choice – the first time that a meat industry employer has been nominated, let alone won. Manufacturing school of the year was Dalby State High School, well known for its connection with agriculture and related industries as a preferred stream of future employment for students. The MSQ awards celebrate and reward the industry's key players and the brightest up and coming stars in Queensland manufacturing. The award series is for any manufacturing industry, making the strong showing by the beef sector this year all the more impressive.
Pictured above: ACC chief executive David Foote receives the large employer of the year award from Alex Stanojevic, education & training advisor, Australian Industry Group.
1000 straws on offer at semen sale
Beef Central normally avoids running obsequious, sycophantic seedstock sale previews as a matter of principle, but we thought on this occasion we'd make an exception. One of the world's biggest semen-only genetics sales will be staged on AuctionsPlus next month. While semen packages are more typically 'tacked-on' to the back-end of bull sale catalogues, innovative young Droughtmaster breeder Stephen Pickering has obviously hit a seam of market demand for his upcoming annual RSVP Online Semen Sale. This year's catalogue includes 100 semen packages, each of 10 straws/registrations. Forty quality Droughtmaster sires are represented in the catalogue from 10 prominent vendors, representing a total of 1000 straws, all domestic-registered. The sale is easily the biggest annual semen-only sale in the Australia, and possibly the world. The previous two RSVP annual semen sales were well supported by seedstock and commercial cattle producers looking for an injection of new genetics. Last year semen sold from $25/straw, topping at $400 twice. The 2012 sale will be held on June 16 on AuctionsPlus, using a simultaneous auction. Bidding will be divided into two blocks: The first 50 lots from Noon and the remainder, 51-100, from 1pm. Many lots are unreserved. Phone bidding can be arranged through Andrew Meara at Elders on 0427 210 634. To register as a bidder go to www.auctionsplus.com.au
Cape Grim features on MasterChef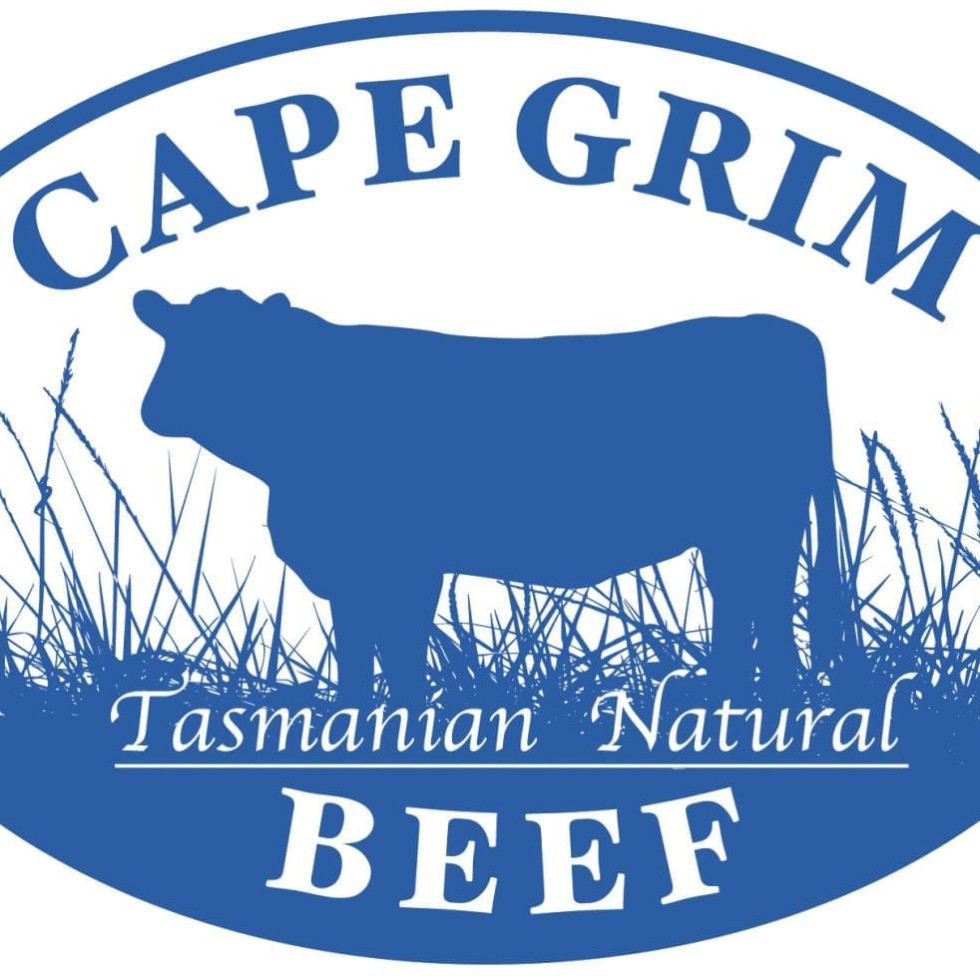 For followers of the current TV craze of competitive cooking shows, keep a look-out for a prominent brand placement for Greenham's highly regarded Cape Grim beef brand in an upcoming June episode of MasterChef. The Channel 10 reality cooking program recently filmed a segment in Tasmania, and used HW Greenham and Sons' Cape Grim brand as the raw material in the main course segment. Peter Greenham Jr told Beef Central that the business is bracing for a kick in demand, such is the marketing clout and awareness-creating ability of the highly popular TV show. Cape Grim will also feature in a second MasterChef episode later in the season, to be held live at a stadium in Sydney. In other developments, Cape Grim will soon be more widely available for sale via the internet, after stitching up a deal with Aussie Farms Direct, a popular website dedicated to selling Australian produce.
World Meat Congress kicks off
The 19th World Meat Congress gets underway in France on June 4-6. More than 30 presentations are currently scheduled as part of the Congress, being held in Paris, but a quick review of the program suggests none of these, as yet, come from an Australian company or government official, despite Australia being the world's largest beef exporter.
Guinness unearths new world record priced burger
At $295, the world's most expensive hamburger – 'Le Burger Extravagant' at New York's Serendipity 3 restaurant – costs more than 50 Big Macs. The recently launched burger is the world's most costly, according to Guinness World Records. A campagna bread roll exterior is spread with white truffle butter, dusted with gold and topped with a blini, crème fraîche and caviar. Nestled between the bread: Japanese Fullblood Wagyu beef infused with white truffle butter, artisan aged cheddar cheese, black truffles and a fried quail egg. If you're looking to place an order, don't try the drive through: customers need to order 48 hours in advance.
Indonesia pressed on import requirements
The US Trade Representative (USTR) has joined forces with the European Union to press Indonesia to simplify its licensing for meat and livestock imports. The US and Canada with the support of the EU, Brazil, New Zealand, Japan and Switzerland have complained to the World Trade Organisation's import licensing committee claiming that Indonesia's tough licensing for meat and livestock imports could seriously damage trade. In a recent statement, the countries asked Indonesia to clarify its procedures. "We understand that the government of Indonesia has developed and is developing new non-automatic import licensing requirements that will apply to livestock and livestock products including meat. These new requirements appear to be complex and non-transparent and could significantly impair trade in these products," the statement said. Indonesia has reportedly replied to the concerns in writing dismissing the allegation.
Australian experts take up positions with OIE
Several Australian experts have been appointed to key specialist groups within the World Organisation for Animal Health (OIE). Australia's delegate to the OIE, the Government's chief veterinary officer Dr Mark Schipp, has been elected to the Council of the OIE. DAFF's director of animal welfare policy, Dr Peter Thornber, is now a member of OIE's animal welfare working group. Agriculture minister Joe Ludwig said the move was a real demonstration that Australia's expertise and commitment to improved animal health and welfare was recognised internationally. "Australia has contributed strongly to the OIE for many years and these newly appointed Australian experts will be able to provide a valuable perspective from the Asia-Oceania region," Mr Ludwig said.
The Supermarket Battle for Market Share
Metcash plans to give the two major supermarkets some competition in the gourmet sector by transforming inner city IGA supermarkets into upmarket food stores, it announced recently. The concept, dubbed IGA Marketplace, was unveiled by Metcash at an IGA supermarket in Sydney's Darlinghurst. The 1000sq m stores will stock between 11,000 and 25,000 products aiming at consumers that do a full weekly grocery shop. Distribution will be augmented with gourmet, organic and upmarket brands. The new format stores will include coffee shops, full-service delicatessens, semi-prepared meals and a comprehensive meat section. While IGA has increased its share of the grocery market from 12pc to 20pc over the last 12 years, analysts still believe independent retailers will eventually lose ground as competition intensifies between the 'big three' – Woolworths, Coles and Aldi.
FMD threat hits Russia
Russia's veterinary authority believes that if the country does not correct the situation in neighbouring states, Foot and Mouth Disease epidemics could become 'overwhelming' in Russia and spread to the rest of Europe. Russia registered 30 outbreaks of FMD in 2011, a figure that could rise this year despite only two outbreaks recorded so far. The main threat for Russia remains the possibility of importing the virus from Kazakhstan. An immune buffer zone has been created on the border between the two countries where authorities plan to vaccinate half a million animals each year. According to preliminary estimates, Russia may supply Kyrgyzstan with 400,000 doses of vaccine against FMD. It will also deliver 14 million vaccines to Mongolia within bilateral agreements on the provision of grants. Russian experts acknowledge that since 2008 the FMD situation in the Commonwealth of Independence States (CIS) has progressively worsened with almost every country in the region troubled by the disease today except the Ukraine.
Korean audit looms
Korean veterinary authorities have advised Australia that they intend to undertake a systems audit of the Australian export meat processing sector beginning June 20. The annual inspection will focus mainly on three beef plants in Queensland. The Koreans have provided their usual checklist for the audit.
Agricultural Deans welcome science review
The Australian Council of Deans of Agriculture have welcomed the release of the chief scientist's review into the health of Australian science. Australia's Chief Scientist, Professor Ian Chubb, released the Review at the National Press Club last week. Agricultural science was a special case study. The President of ACDA, Professor Iain Young said it was pleasing to see agricultural science included in an analysis of the innovation system, as it was often ignored as an important role. However the ACDA also emphasised that there were sobering elements to the report with a decline of agricultural science as a proportion of R&D spending from 10.7pc to 6.8pc over the past decade. "This is part of a worldwide trend in reduced funding for agricultural research," Prof Young said. "The world has become complacent regarding its food supply and Australia is demonstrating that too. Such attitudes will not address the need for a 70pc increase in food production in the next 40 years to feed the increase in world population to over 9 billion," he said. The Review highlights the extent of contraction of the State Departments in R&D. The ACDA is concerned that this wind-back from the major contributor in research spending will leave the industry without the necessary expertise to address future challenges.