SOME of Australia's best known celebrity chefs will flex their muscles during Beef 2021 in Rockhampton in May, exploring new and innovative ways with beef in a series of showcase lunches and dinners.
Ten of Australia's best chefs will pair-up to present individual menus featuring beef in all its glory.
This year's talent is drawn from some of the nation's leading dining establishments across the nation, including NSW, Victoria, Tasmania, South Australia, Western Australia, Queensland, and the two Territories – Northern and Australian Capital.
Each pair will serve a lunch and dinner sitting in Beef  2021's Celebrity Chef Restaurant near Centre Ring on one of the five days, from Monday May 3 to Friday, May 7.
Tickets to all lunches and dinners ($250/seat) are on sale now, but several have already booked out.
Here's a quick snapshot of the Celebrity Chef lineups and when they will appear:
Monday 3 May – Analiese Gregory (TAS) and Duncan Welgemoed (SA).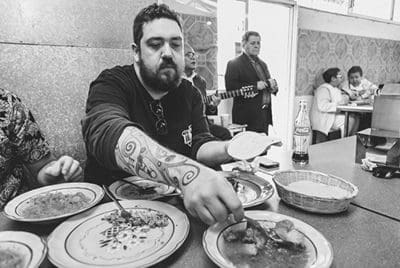 South African by birth, Duncan Welmegoed (pictured right) was head chef at The Goose in Watlington, Oxford (UK) when it was awarded a Michelin Star in 2005. In early 2010, he arrived in South Australia and opened his restaurant "Africola" in 2014.
Tuesday 4 May – Matt Moran (NSW) and Dominique Rizzo (QLD)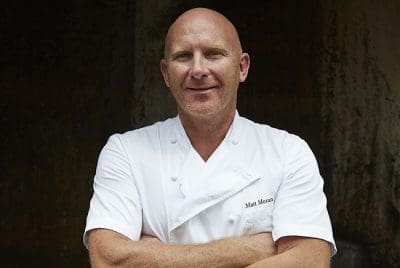 Matt Moran's food career began 30 years ago as an apprentice at La Belle Helene, one of Sydney's best restaurants at the time. He quickly rose to the role of head chef before taking the helm at Manfredi. He then took an entrepreneurial path and concentrated on overseeing the food and menus at his restaurants. Matt is a true fourth generation farmer. With a rural upbringing on an Aussie farm, his family still runs a property in the Central Tablelands of New South Wales, which supplies beef and lamb to his restaurants. He was the pioneer of 'paddock to plate' philosophy in Australia and believes in the importance of everyone understanding the origins of the food being served on their plate.
Wednesday 5 May – Ben Willis (ACT) and Tony Howell (WA)
Thursday 6 May – Scott Pickett (VIC) and Martin Boucher (NT)
Friday 7 May – Adrian Richardson (VIC) and Nick Holloway (QLD)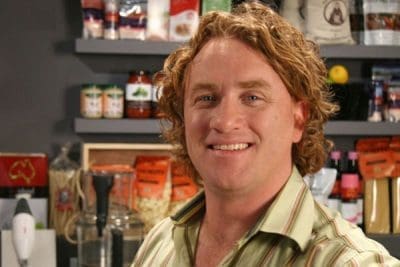 Adrian Richardson (pictured right) is owner and head chef at the successful and bustling Melbourne restaurant, La Luna in North Carlton, where he has been serving up fresh and innovative food since 1999. In 2016, Adrian co-hosted of "Good Chef Bad Chef", with 455 TV episodes to date. He also hosted two series of his own show "Secret Meat Business", and the hit TV food series "Boys Weekend", which now airs in 110 countries.
Supplementary to the Celebrity Chef program, Beef 2021 will again host the Nose to Tail Dinner, being held this year on Sunday, 2 May. This event explores lesser-known items from the carcase, cooked in innovative and novel ways, and includes a complete bone-out with commentary in front of the dinner audience.
Ticket sales for Beef 2021 events were launched to the public on 1 February. Some social events are already sold-out, including g the Classic Wallabies Sportsmans Lunch, NAB Ladies Lunch and Rural Press Club breakfast selling out in record time.
Click here to access more details and book tickets.