How good is Australia! How good are Australians! Thank you! 🇦🇺 pic.twitter.com/i41QRz5Roz

— Scott Morrison (@ScottMorrisonMP) May 18, 2019
Meat and livestock industry representative bodies have welcomed the Federal Coalition's election victory, with the Red Meat Advisory Council saying the result signals the importance of a policy agenda that is fundamental to Australia's love of red meat.
RMAC chair Don Mackay congratulated Prime Minister Scott Morrison on the Federal Coalition's re-election and said RMAC looked forward to working with the new Government.
Mr Mackay said Australia had voted on issues that were important to red meat businesses and had given decision makers and industry a clear mandate on key areas such as:
support for the growth and continuation of the livestock export trade;
a "hands off" approach to regulation of deforestation and vegetation management;
increased protection for red meat businesses security from activism through changes to the Privacy Act;
an economic growth agenda for small, middle and large business through $2 million dollars intergenerational farm start loans through the Regional Investment Corporation
$2 billion for the Australian Business Securitisation Fund and
an instant asset write off up to $30,000.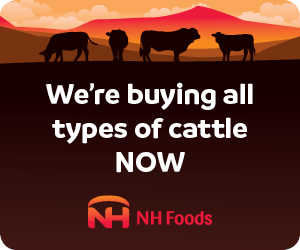 "The return of the Morisson-McCormack government recognises the important of Australia's red meat and livestock businesses that span every single electorate in this country, employ 438,000 Australians and generate $15 billion in export earnings," Mr Mackay said.
"There are many challenges from paddock to plate for our industry, including prolonged drought for farmers, rocketing energy costs and labor shortage issues for butchers and manufacturers and activism attacks on feedlots."
"Red meat is good for human lives and for the 24 million Australians that enjoy our safe, high quality and nutritious product in our kitchens, our restaurants and barbecues."
"We welcome Prime Minister Morrison and look forward to working with Minister Littleproud on key issues, particularly the review of the Red Meat Memorandum of Understanding."
'Now it's time for action': AMIC
The peak body representing the interests of the meat processing and retailing industry, Australia's single largest manufacturing sector, has called on the re‐elected Morrison government to move quickly to implement its promises and to work closely with this important sector.
The Australian Meat Industry Council advocated in the lead up to the election for commitments on labour and energy, reductions in over‐regulation, and a long overdue recognition that every part of the agriculture supply chain must be properly valued and supported.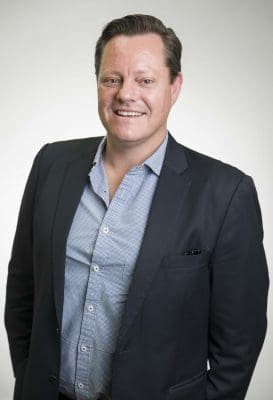 "As an example, we are keen to see movement on energy, including a much clearer outline of energy policy, but also action on promises including $50.4 million for regional and remote communities and small businesses to support 50 off‐grid and fringe‐of‐grid communities," CEO Patrick Hutchinson said.
"We're also very eager for the Coalition to follow through on promises to ban unfair late payment fees and stop energy rip‐offs. "And as manufacturers and retailers of meat products, we greatly anticipate the implementation of the promised $160 million Manufacturing Modernisation Fund."
Mr Hutchinson said AMIC congratulated the Coalition on its decisive electoral victory.
"We extend our congratulations to Prime Minister Scott Morrison and Deputy Prime Minister Michael McCormack. We look forward to the announcement of the new cabinet in the next little while, and we're keen to build on our existing strong and positive working relationship."
Farmers call for Climate Action
In a statement released on Monday morning Farmers for Climate Action is calling on the incoming government to "get fair dinkum on climate change".
Farmers for Climate Action CEO Verity Morgan-Schmidt said: "We heard throughout the campaign that the Coalition has a plan to take action on climate change. It's time they show they're not just trying to pull the wool over our eyes and start working with communities to deliver meaningful climate solutions.
"Farmers right across the country, from Durack to Gippsland and Mallee to Maranoa made it clear this election climate change was their biggest issue. Signs dotted regional highways and farm utes calling for climate action, hundreds signed open letters, and many more met with local MPs and candidates.
"Many of the electorates expected to be worst hit by climate change are regional seats held by the Coalition. Farmers in these electorates are already facing climate impacts, from drought and water shortages to heatwaves and extreme weather.
"Farming communities urgently need the Coalition to park ideology and work with the sector and incoming Independents to adopt sensible, science-based climate policies that will support farmers to adapt and mitigate as the climate continues to change."
Queensland Grazier from Longreach, Angus Emmott said:'If you grow food, or eat food – climate change is an issue that impacts you. Regardless of your politics, it's time for all of us to come together to address the challenges we face.
"We desperately need a national strategy on climate change and agriculture which has multi-partisan support and is fully developed, funded and implemented. We'll be working with elected representatives across the political spectrum to ensure this happens."