BIDS are flooding in for a wide selection of donated items as part of a charity auction to raise funds for cattle producers in North Queensland who have been affected by recent floods.
AuctionsPlus is running the online auction throughout this week, with the tally after the first day of live bidding already passing $34,000.
A total of 129 items have been donated for the auction, ranging from the practical, to the indulgent, to the ridiculous. The list of items includes sports and sports memorabilia, premium food and beverage items, holiday accommodation, art, clothing and footwear, leather goods and practical farm management items.
Here's just a small sample of some of the charity auction items looking for bids:
Sports:
Corporate boxes at the SCG New Year's Day cricket test
State of Origin rugby league tickets
PFD Top Gun Young Guns Rodeo Series tickets
Signed Wallabies, Waratahs and Qld Reds jerseys, plus other signed footie jerseys from AFL and Rugby League state, national and club teams.
Food and beverage:
A tour and lunch at Australia's most famous butchery, Victor Churchill's in Sydney. Bidding has already reached $1200 on this item. Click here to view an earlier Beef Central story posing the question: Is this the world's best butcher shop?
Boxed beef gift boxes from branded beef supply chains including Greenhams, Collinsons and Jack's Creek Wagyu
Cartons and six-packs of quality Australian red and white wines
Farm goods:
Various livestock and semen packages (cattle and horses)
Farm management Software packages
Consignments of hay
Livestock handling equipment
Working dog pups
Sundry:
Getaway accommodation packs
Clothing footwear and apparel
Various artworks by well-known artists
Hand crafted leather goods and processed hides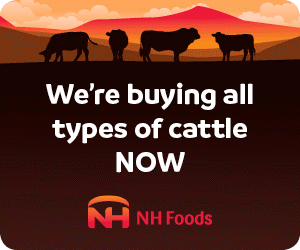 "A huge thank you to everyone who has generously donated items, we have been blown away by support shown from all over Australia," AuctionsPlus chief executive Angus Street said.
"So far, after 24 hours of the sale starting, there are 87 lots already reaching their reserve and on the market, with bids totalling $34,260," he said.
With bidding remaining open until Friday afternoon, prospects are that that figure will grow rapidly by the closure of bidding in three days' time.
One hundred percent of the proceeds from the AuctionsPlus flood auction will be donated to Blaze Aid, which is a major partner in the flood recovery process.