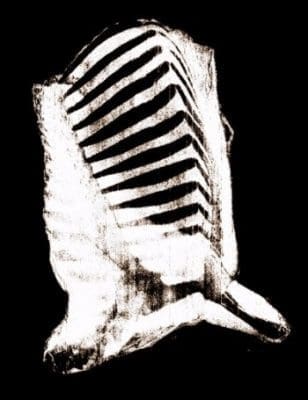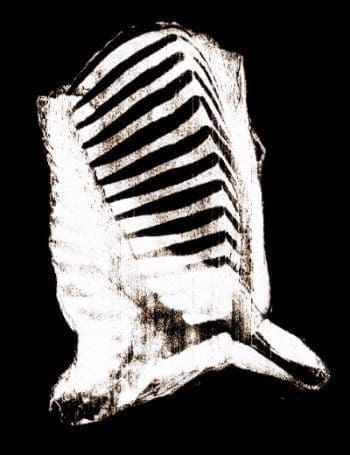 The Australian Meat Processor Corporation (AMPC) Board has unanimously supported Meat Livestock Australia's request for processor levies to jointly fund an accelerated $150 million rollout of DEXA technology.
The decision is a major boost for the ambitious technology rollout plan.
Beef Central's understanding is that the joint funding proposal on the table involves a mix of funding the proposed $150 million cost with 50 percent from the MLA Donor Corporation (which comprises matching Government research and development funding); 25pc private funding from each processor who installs a DEXA unit under the voluntary rollout; 12.5pc producer levy funding and 12.5pc processor levy funding.
So that would account for approximately 6-7 percent of grassfed producer levies generated annually.
That diversion of funds into this project would also mean some existing programs could or probably would be displaced.
It will now be up to peak industry councils to decide on whether levies should be used for this purpose. Cattle Council of Australia, the Sheepmeat Council of Australia and the Australian Meat Industry Council have all expressed strong support for the adoption of Objective Carcase Measurement technology in the red meat industry, but none have yet committed firmly to spending their sector's levies until they see the full financial details of the plan.
AMPC decision
In June MLA formally asked the Australian Meat Processor Corporation to invest processor levies alongside producer levies to jointly fund the rollout of DEXA lean meat yield carcase measurement machines in up to 90 AusMeat accredited abattoirs around Australia.
AMPC considered the request at its board meeting on Tuesday, and released a statement this afternoon confirming that the AMPC Board of directors was unanimous in its support of the proposal.
The AMPC statement commended MLA for its "boldness in bringing this plan to consideration for the whole of industry benefit".
The Board said it recognised that the project was one of unprecedented scope for Australian Agricultural Research and Development Corporations and was mindful of the thoughtful and prudent nature of the decision making required.
The AMPC Board stated that it was materially satisfied that there are potentially significant benefits available to industry in the form of research coming from objective carcase measurement (OCM) data feedback and potential benefits in production efficiencies in members processing plants.
The board also recognised the wider industry calls in support of these beneficial outcomes.
Immediately, the AMPC Board has approved that its 'Red Meat Industry Processor Plant Initiated Project' be made available for individual 'opt-in' DEXA unit funding.
However, it stipulated, as an important proviso and echoed by industry calls, that the corresponding aggregated data that will be collected and stored by the MLA; be used for research purposes only and that the data be made accessible to industry for research purposes.
The AMPC board said that in the ensuing time since the AMPC received the written request from MLA referring to the $150 million figure, the Board also considered feedback from recent industry meetings called by the OM Taskforce and ALMTech.
Subsequently, the Board had determined that the apparent number of plants willing to 'opt-in' and the corresponding funding in question were still very fluid and as such the AMPC Board decided that greater clarity was required before finalising the exact extent of its specific commitment.
"In light of this, the Board has affirmed its support for the newly formed red meat industry Objective Measurement Taskforce lead by industry expert Gary Burridge.
The taskforce that also includes a number of key red meat processing industry figures:
Dr. Graham Gardiner of Murdoch University;
Red Meat Industry Peak Council representatives (including nominee's from SCA, CCA, GICA, AMIC, & ALFA);
Major industry players from both Teys Cargill JV and JBS; and
Respective representatives from RDC's being both MLA & AMPC.
Review of DEXA installation costings per plant
The AMPC Board also approved to jointly co-fund with the MLA, the OM Taskforce request for an independent review on the plant per plant costings associated with the DEXA implementation.
This review will be conducted by an engineering company that will survey a minimum of 60 Aus-Meat accredited processing sites who want to 'opt-in'.
The engineering company's surveying is to be overseen by Gary Burridge, supported by Chris Ruberg from MLA and Brad Mathers from AMPC.
This work is expected to be completed over the next three months and a full report will be provided to the OM Taskforce, MLA and AMPC at its completion.
The AMPC Board was also supportive of the MLA's request for the AMPC to co-fund the CT scanning equipment to be used by Aus-Meat for the standardised calibration of the installed DEXA units and suggested that this costing proposal should be included in the OM Taskforce's considerations.
The proposal is will also require support from the Federal Government as it is based on receiving matching research and development dollars through the MDC.
AMPC's decision in favour of investing processor levy funds is presumably an important step in demonstrating the project has unified cross-sectoral support for the plan to bolster the case for matching Government funding.
The ongoing Senate Rural and Regional Affairs Committee inquiry into the red meat processing sector is due to report sometime in the next few months and its recommendations could play a key role in shaping Government's views on whether to support this unprecedented technology rollout using socialised funding.
Prior to the AMPC decision, 14 individual processors had already expressed an interest in installing DEXA technology through the early rollout being facilitated by MLA and the MLA Donor Corporation (MDC).
MLA managing director Richard Norton told Beef Central earlier this week that it will ultimately be up to peak industry councils to decide whether they want to proceed with the rollout.
MLA's desire was for the technology to be rolled out extensively and supported through a funding model, Mr Norton said.
"It is entirely up to industry now and leaders of the peak industry councils to decide how they want to move forward."
Cattle Council supportive of DEXA rollout concept
Cattle Council of Australia president Howard Smith told Beef Central the council has always been supportive of the DEXA rollout concept, but is still waiting for details as to how it will be financed.
"We have always been supportive of the concept, we believe in it and we are happy to participate, but as far as how it is financed and everything else, until we see details, we will look at it when we see them.
"We are certainly 100pc behind the concept of Objective Carcase Measurement going forward.
"DEXA is only one part of it, and we have to be careful we don't just focus too much on one part.
"It is something that came out of the senate inquiries and other things that we asked for objective carcase measurements and I think it is going to offer huge advantages going forward."
Mr Smith said the ability of objective carcase measurement technology to increase productivity would give Australia's beef industry an important competitive advantage.
"And I truly believe if we don't seize the moment other countries will pick it up if we don't and run with it.
"We're trade exposed as an industry and we need to be as competitive as we can be."