Reserve Bank Governor Philip Lowe has forecast that the national economy will rebound rapidly after COVID lockdowns end, suggesting that interest rates are unlikely to change before 2024.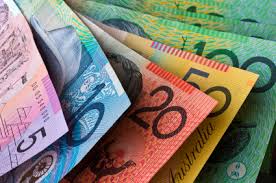 At an address in Canberra, Dr Lowe expanded on his confidence in the economy rebounding once lockdown restrictions are eased in NSW, Vic and the ACT. He noted that while it was hard to be precise about the pace and timing of the bounce-back, in the RBA's central scenario, economic activity was expected to be back on its 'pre-delta track' by the second half of next year.
Key to that optimism was progress on the vaccine rollout, given governments have tied the easing of restrictions to achieving the 70-80 percent adult vaccination targets.
Dr Lowe said the RBA's baseline forecast was that conditions for an interest rate rise were not likely to be met before 2024. He suggested that by February next year, the RBA would know more about how the economy is responding to the easing of restrictions.
Governor Lowe said he expected that a pick-up in wages growth would take some time.
"Our judgement is that it will take some time for wage increases to lift to a rate that is consistent with achieving the inflation target (that would trigger an interest rate rise). There is a lot of inertia in the wage-setting process and the experience of the past decade is unlikely to be reversed quickly," he said.
Dr Lowe did not see the conditions for an interest rate hike being met until 2024.
"Those conditions are that actual inflation is sustainably within the 2-3pc target," he said.
"It won't be enough for inflation to just sneak across the 2pc line for a quarter or two. We want to see inflation around the middle of the target range and have reasonable confidence that inflation will not fall below the 2-3pc band again," he said. "Key to that confidence will be wages growth –our assessment is that wages will need to be growing by at least 3pc, but we remain well short of this."