SUPERMARKET division, Coles, continued to drive parent company Wesfarmers' financial performance in full financial year results announced on Friday.
Strong earnings growth in Coles' operations for the year ended June 30, up 6.6 percent on the previous year, helped offset weaker earnings in other Wesfarmers divisions including coal, industrial and safety operations.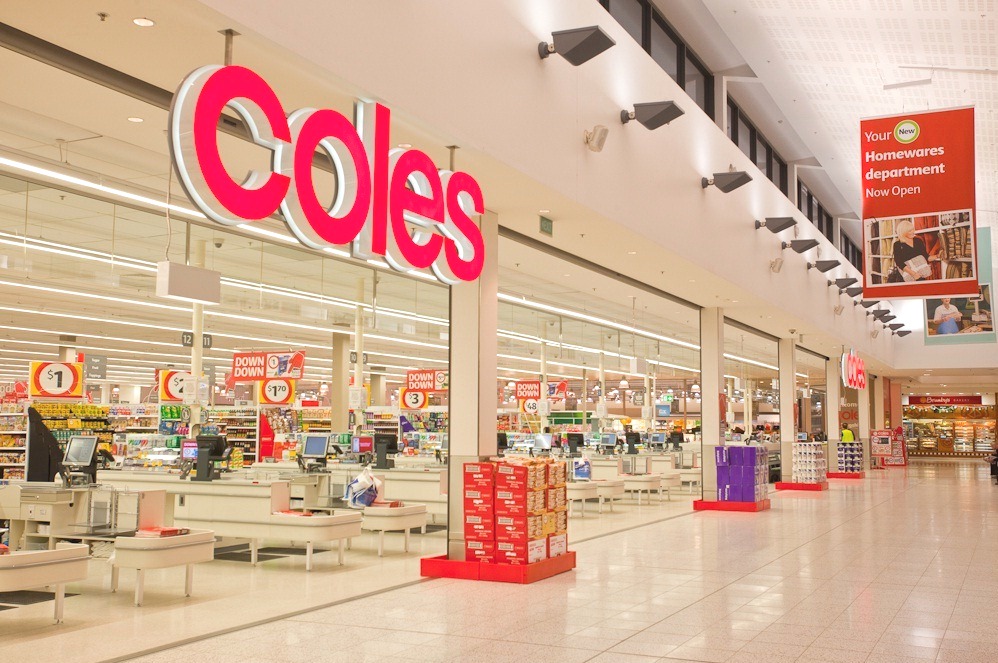 Coles pre-tax earnings reached $1.783 billion on revenue growth of 2.2 percent, up $111m year-on-year. Operating revenue for the year increased by $810m to $38.2 billion, with return on capital up 0.6pc to 11pc.
"In a competitive supermarket sector, Coles' improved sales momentum was a good result," CEO Richard Goyder said.
Continued investment in lowering prices and better customer service, together with improvements in store and supply chain operations, resulted in increases in customer transactions, average basket size and sales density, he said.
"Operational efficiencies supported further investment in lower prices which resulted in growth in customer transactions, basket size and sales density. Investment in the fresh supply chain and building long-term supplier relationships remained key initiatives during the year."
Deflation across the year was driven by Coles' ongoing investment in 'Every Day' prices for customers, strong promotions and expansion of the Coles brand range, investors were told.
The result marks six consecutive years of lowering prices for customers, with Coles having recorded cumulative deflation of 5.9pc since the 2009 financial year.
Food and liquor sales performance was supported by good growth across fresh food categories, particularly fresh produce and meat, which saw double digit sales and volume growth. The strong performance of fresh produce reflected a positive customer response to Coles' ongoing focus on improving the quality and availability of its fresh food offer.
More recently, Coles launched the Coles Supplier Awards to recognise the outstanding contribution made by suppliers across Australia.
Coles Online retail segment continued to perform well with strong sales growth recorded following improvements in the digital experience and supply chain.
Coles finished the financial year with 776 supermarkets across Australia, up from 762 last year, with 25 new store openings and 11 closures. More than 500 stores have been upgraded to the latest format.
Outlook
Competition in the Australian food and grocery industry was expected to remain high, with customers continuing to seek value, shareholders were told.
"In this environment, Coles remains committed to implementing its customer-led strategies and delivering value. Coles will continue to focus on improving productivity, by driving end-to-end simplicity which will enable further price investment to reduce the cost of the weekly shopping basket," Coles managing director John Durkan said.
Cost savings from job cuts and supply chain efficiencies had been invested into branded and private label food and grocery prices and Coles would cut prices further in 2016.
"The Group is well placed to strengthen and further build upon its existing businesses with a focus on seeking to deliver improved returns to shareholders," MD Richard Goyder said.
"The retail businesses will seek to create increased value for customers through reinvestment of sourcing and supply chain efficiencies, as well as other productivity gains. Each business also has strategies aimed at driving increased merchandise innovation, better customer service, and extending channel reach and performance through improving store networks and digital offers."
Coles has now delivered 27 consecutive quarters of positive same-store sales growth and has been outperforming Woolworths' food and liquor sales growth since the first quarter of 2010.
Retail rival Woolworths will announce its 2015 financial results early next week.