THE Australian dollar has fallen to five month lows, mainly on the strength of a strengthening US currency responding to policies being flagged by US president-elect Donald Trump and the prospect of a US interest rate rise.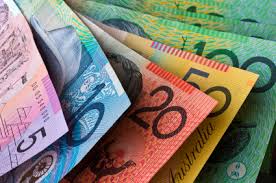 A few minutes ago (3.40pm) the A$ was trading at US73.27c, its lowest rate since June 3. As recently as Thursday last week, the currency was trading at 76.8c, but has dropped more than 3.5c since.
The latest shift ends a five-month cycle of stability for the A$, which has traded in a narrow 1c band around US76c since mid-year.
A lower currency value spells good news for Australian beef exports, making Australian product, often traded in US$, more competitive.
National Australian Bank global co-head of foreign exchange strategy Ray Attrill said the A$ had plummeted on market fears about the prospect of a future trade war between the US and China, as well as greenback strength on the back of corporate tax reforms in the US.
"If there is a trade war that results in sharply diminished cross-border trade, Australia will inevitably get caught up with that," he said. "It may mean less demand for Australian commodity exports to China, for example."
However, Mr Attrill said expectations of new US infrastructure spending were supporting commodity prices, so although the Aussie had taken "a bit of a bashing" against the greenback it had done well in broader trade-weighted index terms and against other currencies, particularly Asian emerging market currencies.
"It's a little bit of a two-edged sword at the moment, but we've got the prospect of higher (US interest) rates that's good for the (US) dollar, bad for the Australian dollar," he said.
NAB forecasts have the A$ gradually easing next year, reaching US70c between September and December.