AUSTRALIA's biggest beef and cattle producer has increased its branded beef sales by 38 per cent to $115.5 million for the first six months of its financial year, in line with its stated strategy.
The Australian Agricultural Co this morning reported a statutory net loss after tax of $13.6 million for the half year ended 30 September 2014, an $18 million improvement on the prior corresponding period.
Operating pre-tax earnings for the half year was negative $8.2 million, compared to positive $1.6 million in the prior corresponding period. This was largely due to cattle sales revenue reducing by $50.4 million, as the company built inventory for its new processing facility, Livingstone Beef, and to add value by taking advantage of improved pasture conditions.
Managing director Jason Strong said the result demonstrated the drive to transform from a production-led pastoral company to a vertically integrated beef company was on track.
"We have clearly shifted the focus from producing cattle for volatile domestic markets to producing high quality beef being sold into higher value global markets," he said.
"Sales of branded beef now account for 76 percent of sales, compared to 50 per cent in the prior corresponding period. This is delivering on the strategy announced at the Annual General Meeting.
"Combined with effective branding and marketing initiatives, AA Co is better positioned to create and capture more value from the higher percentage of export branded beef sales.
"Our strategy to improve the quantity and quality of AA Co's earnings is continuing to progress with the commencement of commercial operations at Livingstone Beef.
"Commissioning is continuing and the facility should have the capacity to operate a full shift processing 500 head per day by March next year.
"Livingstone Beef will play a crucial role in transitioning the company to a more stable business model with increased market opportunities."
As announced at the company's annual general meeting in July this year, the company has now aligned its operations with its strategy and is reporting along three operating divisions which better reflect the underlying supply chains in the business – Grassfed, Grainfed and Northern Beef.
"The company will also provide more clarity to external stakeholders by reporting against a new earnings metric called Operating EBITDA. We believe this is a more transparent and relevant measure, which seeks to avoid the cattle market-price driven volatility apparent in statutory results," Mr Strong said.
The company's net tangible assets per share were $1.37 as at 30 September 2014, compared to $1.40 as at 31 March 2014.
Grainfed Operations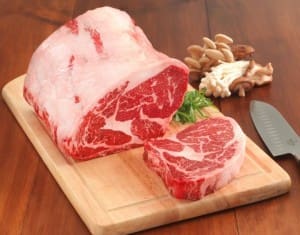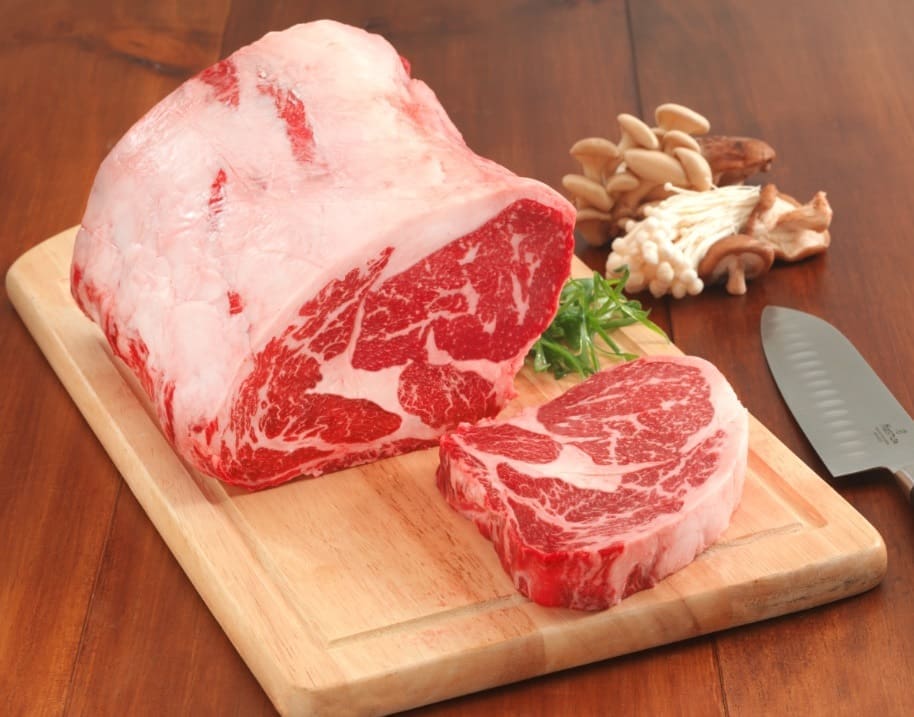 AA Co's Grainfed business increased sales of both Wagyu and shortfed beef, in line with the company's strategy of adding value by increasing the quantity of cattle sold as branded beef.
Prices for both Wagyu and shortfed beef improved due to strong global demand and a depreciating Australian dollar.
Branded beef sales revenue increased $31.5m to $115.5m, a 38pc increase on the prior corresponding period.
Grassfed Operations
Following a year of drought-induced destocking, the first six months of FY15 saw a significant reduction in cattle sales compared to the prior comparable period as the company held back cattle to take advantage of improved pasture on its northern properties. In line with its strategic plans, this reduction in sales and increased purchasing activity has seen a substantial rebuilding of the grassfed herd over the period.
Mr Strong said the company was taking a more focussed approach to its rebuilding phase.
"We are ensuring there are defined end markets for all cattle being purchased," he said.
"Where cattle sales have taken place, such as live export sales, they have generally been into stronger markets than were available last year."
Northern Beef Operations
AA Co's new beef processing facility near Darwin, Livingstone Beef, began commissioning in September and commenced commercial operations on October 31.
Revenue will be generated in the current half and will ramp up in-line with production. In recent months the company has been working hard to strengthen relationships with potential off-take customers.
Since the original business case for the plant was developed, there has been a significant improvement in manufacturing meat prices, underpinned by improved fundamentals for US beef producers who are rebuilding their herds.
Outlook
The remainder of the financial year is likely to be a busy operational period for the business.  The volume of branded beef sales is likely to remain strong and the coming months will see robust live cattle sales from the Grassfed business before the peak of the wet season.
The company welcomes steps which provide increased market access for its products, be it live cattle or branded beef, and has been encouraged by the recent announcements of liberalised trade arrangements with key markets such as Japan, South Korea and more recently China.
Source: AA Co.