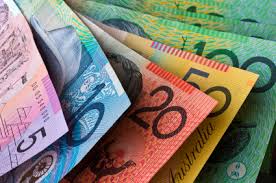 THE Australian dollar briefly dipped below US80c in trading overnight, reaching its lowest point since July 2009.
Increasing speculation about further interest rate cuts by the Reserve Bank of Australia has contributed to the latest movement, down about US1c on this time yesterday.
At 8.30am this morning, the A$ had recovered a little to US80.04c, after falling as low as US79.95c earlier in the morning, hitting a five-and-a-half year low.
That's further good news for beef exporters, strengthening the competitiveness of Australian beef in an already high-demand international market, and providing some further margin protection for export processors in a red-hot cattle market. This time a year ago, the A$ was still at US88.5c, representing a decline in value of close to 10 percent since.
Depending on supply pressures, beef importers overseas often want to 'share in the spoils' when the A$ moves lower, however, trying to renegotiate softer prices in US$ terms to reflect the currency movement.
The fresh falls come after a furious late rally on Wall Street last night that many pegged to the prospect of further stimulus moves from global central banks in 2015, as well as the heavily publicised action announced by the European Central Bank.
Overnight, the ECB announced a quantitative easing program that topped expectations, while surprise rate cuts from the Swiss and Canadian central banks over the past week have ignited speculation that Australia could be among the next nations to cut interest rates.
Many analysts are now confidently tipping two rate cuts from the RBA in 2015 as the Australian economy meets resistance in the form of sharply lower commodity prices. It leaves the currency precariously positioned against its US counterpart as the next move for the US on rates is seen higher this year.
"As the country gears up for its official national day on January 26, we'd expect the current low of this cycle to hold today, though it may well be tested as the 'Big Dollar' remains well-bid," National Australia Bank analyst Nick Parsons said in a summary this morning.