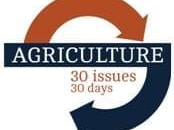 Teaching our children where their food and fibre comes from and promoting agriculture as a vibrant career path with diverse opportunity has today been highlighted by AgForce Queensland as the organisation enters day four of the '30 Issues, 30 Days' campaign.
Studies completed by the Primary Industries Education Foundation (PIEF) have shown more than 75pc of Year Six students do now know cotton comes from a plants while around 45pc do not identify bread as a product which originates from farming.
AgForce Queensland coordinates a number of programs aimed at better educating children about the important role the rural sector plays in providing food and economic security to society. These programs include the School to Industry Partnership Program (SIPP) and successful Moo Baa Munch event which this year attracted more than 4000 people to Corinda State High School farm to learn about agriculture.
However, AgForce Queensland SIPP Officer, Alison Beaty, said investment was needed from Government to incorporate agriculture into the curriculum.
"There has been other research which has shown children think fish fingers are made from chicken despite the fact they are clearly labelled as fish," Ms Beaty said.
"This really demonstrates the chronic lack of understanding.
"For our children to be well informed, for our rural sector to thrive and for students to be aware of the diverse and rewarding range of career opportunities available to them in the rural sector we need this information available to them as part of the curriculum."
Specifically, AgForce is asking for:
· Every student in the country to know where their food and fibre comes from and to have a basic understanding of primary production;
· This to occur agriculture must be part of the school curriculum for all students and students must be exposed to the 'paddock to plate' supply chain;
· Programs and initiatives including the School to Industry Partnership Program (SIPP), Future Ag and Moo Baa Munch remain in place and to help achieve this are provided both financial and policy support.
"Without a core understanding of agriculture our children cannot go on to become well informed consumers who have an appreciation of agriculture and the crucial role it plays," Ms Beaty said.
"Ultimately, this is letting down our farmers, letting down our consumers and not opening the next generation's eyes to the opportunities available to them."
Source: AgForce Queensland