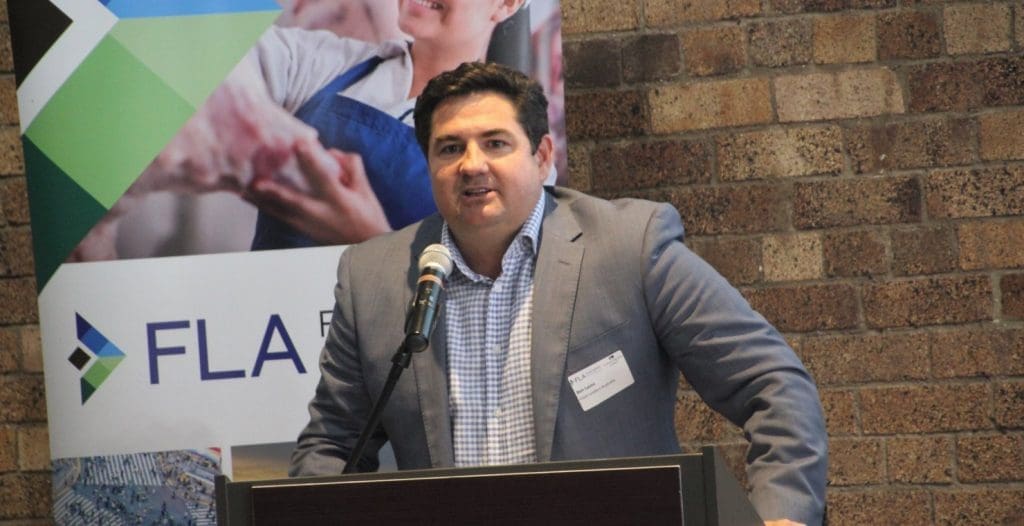 Food Leaders Australia CEO Dr Ben Lyons. Image: Toowoomba Surat Basin Enterprise
About $20million worth of farm and resource management applications, supply chain solutions and bio-technology will be explored at the May 18, 400M AgTech Investment Forum in Toowoomba.
Food Leaders Australia CEO Dr Ben Lyons is leading the event, and said in 2017, agricultural technology (AgTech) was about solving problems in the industry.
"This year 400M is set to showcase 13 innovative AgTech pitches that are looking to further their journey, with pitches focused on enticing the investment community to enable that next important step to commercialisation."
"This is all about creating those opportunities for the investment community and the rising ag tech startup space in this country."
"Australia invested $4.6million privately across six AgTech projects in 2014 compared to $176million in Canada and $2.1billion in the US. We've got approximately $20million worth of investment opportunities in one day here at 400M."
The conference will include each of the projects giving 5-minute pitch, followed by 5-minutes of questions from an expert panel ahead of audience Q&A. The panel is made up of Little Tokyo Two Director Jock Fairweather, Food Agility CRC CEO, Mike Briers, Think Agri Managing Director Kate Burke and SproutX General Manager Sam Trethewey.
The following companies will pitch their product, looking for the following amount of funding:
·        Ceres Tag, $2.4million
·        RapidAIM, $500,000-$1million
·        Grow Logic, $1million
·        Apunga, $3million
·        AgLive, $2million-6million
·        Platinum Compost, $250,000
·        Tie Up Farming, $50,000-$200,000
·        Infarm, $1million
·        AGRIhive, $unknown
·        APICAL Spray $100,000
·        Nxt Oil, $1million-2million
·        Terrapix, $800,000
·        AccuSpray, $unknown
For more information, including the full range of speakers is available at this link, http://www.400mforum.com.au.