Queensland farm group AgForce has hit out at the Queensland Government's handling of the closure of the State's long running agricultural colleges.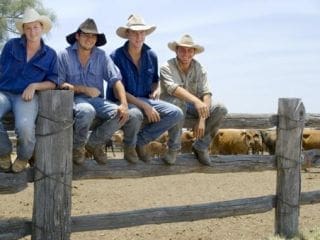 The farm group says last week's abolition of the Queensland Agricultural Colleges Act without a vision or plan for replacing the institutions has frustrated the State's agricultural sector.
In addition to eliminating the colleges, a Project Management Office (PMO) which was established by the Queensland Government to deliver a sustainable, community-led solution had also been dissolved without a coherent plan in place, AgForce said.
"The dissolution of the PMO without having a plan for the future of the colleges is like failing a student before they've sat the test – or even finished the semester," AgForce CEO Michael Guerin said.
"We had hoped the establishment of a community consultation process to be led by the PMO was a win for regional Queenslanders, an opportunity for them to have a say in the future of their colleges and the educational, vocational and economic opportunities they once provided.
"However, it appears the whole process was simply to rubber stamp the Government's process and decisions already made. It is all extremely disappointing."
Mr Guerin said the process had been painfully drawn-out and characterised by uncertainty, a dire lack of purpose and vision, and "poor, bordering on irresponsible, stakeholder engagement".
"This tragic shambles has ended the way it began 15 months ago – with a sudden announcement by the government without any notice to, let alone engagement with, key stakeholders.
"For the sake of the Longreach and Emerald communities and the State's agriculture industry, I sincerely hope whatever the Government comes up with to replace the colleges is more effective than their process."
Source: AgForce Queensland