THE Federal Government has approved an additional $2 billion this financial year to meet demand for the Regional Investment Corporation's drought-related loans, with an additional $50 million in operational funding for the RIC over four years.
The Regional Investment Corporation is a Federal Government-backed specialist finance provider for farmers and farm-related small businesses.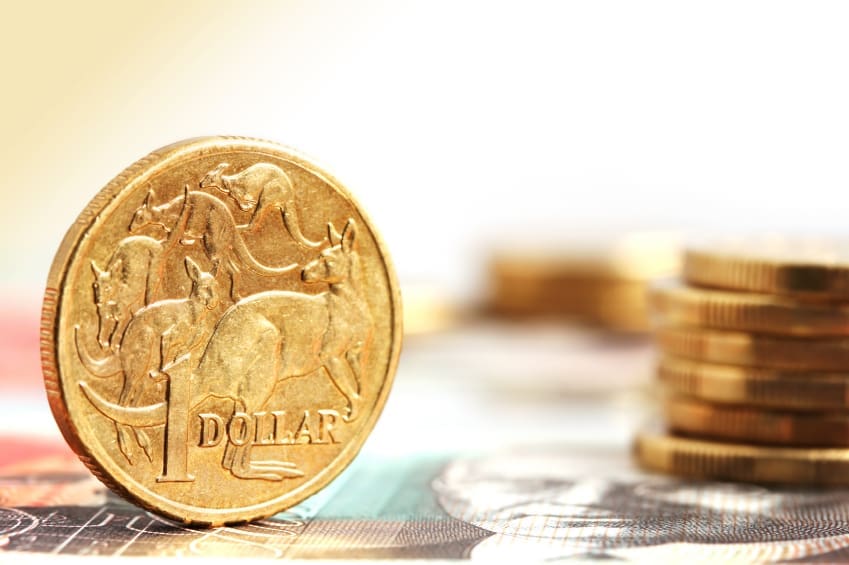 RIC chair Karen Smith-Pomeroy said the provision of additional Federal Government funding would enable the delivery of ongoing support to drought-affected farmers and farm-related small businesses.
"The further support from the Federal Government ensures we are able to meet the unprecedented demand for our drought loans and continue to deliver value to rural communities and build a stronger regional Australia," Ms Smith-Pomeroy said.
RIC chief executive officer Bruce King also welcomed the approval of an additional $50 million in RIC operational funding over the next four years.
"The RIC has been receiving an incredible volume of loan applications, particularly for our Drought Loan, from farmers managing and recovering from drought or looking at ways to make their operations more drought resilient," Mr King said.
"The additional funding will help us to continue to provide affordable loans to the agriculture sector, as well as invest in more resources to support our process and meet the incredible existing demand for our loans as quickly as possible."
The Federal Government also announced that the RIC's Drought and AgBiz Drought Loan terms will be updated to provide five years' interest-only then five years' principal and interest over a 10-year term for new loan applications received after 30 September.
A new record low variable interest rate of 1.92 percent for farm business loans and 1.46pc for water infrastructure loans will be effective from 1 August.
Record low interest rates
The Federal Government also announced that new interest terms will apply to RIC's drought loans for applications received after 30 September.
"The new variable interest rate for farming loans is a record low for the RIC and provides valuable savings with interest repayments of around $19,200 per year for a $1 million loan at the variable rate of 1.92pc, or $96,000 over five years," Mr King said.
The RIC's Drought Loan offers up to $2 million and the AgBiz Drought Loan up to $500,000. Both loans are currently interest-free in the first two years, for applications received before 30 September 2020, followed by three years of interest-only then principal and interest for the remaining five years of the 10-year loan term.
The Federal Government also announced that the RIC's AgriStarter Loan for the next generation of Australian farmers will open for applications from 1 January 2021, with an additional $75 million allocated for loan applications this financial year.
The AgriStarter Loan will offer up to $2 million for establishing a new farm business, buying an existing farm business or succession planning.
For the financial year ending 30 June, RIC approved more than 635 total loans valued at more than $715 million. Of those, more than 580 were Drought Loans valued at more than $600 million. Since its inception on 1 July 2018, the RIC has approved more than 800 total loans valued at $880 million.
NSW Farmers welcomes funds
NSW Farmers' President James Jackson said access to low interest loans to aid with ongoing drought risk management and to support rebuilding of the farm business had been critical for many who have faced challenging conditions in recent years.
"The additional operating funding will hopefully mean that processing and approval times will be significantly reduced from the average of 113 business days reported in the recent independent Audit of the RIC," Mr Jackson said.
"We recognise that these are substantial loans and there needs to be rigor. However, the Regional Investment Corporation needs to improve its processes, including the establishment of Standard Operating Procedures with all banks. Existing lenders are a critical part of the Drought Loans approval process."
"The introduction of interest only payments for the first five years would alleviate cash-flow pressures and help many primary producers with the significant replanting and restocking costs while levels of income remain low."
"After years of drought, devastation from last summer's fires and floods, and restricted market access due to the COVID-19 pandemic this is good news."
The new loan terms will be available for loan applications made after 30 September 2020. There is currently a two year repayment free period that will not apply to new loan applications.
"We hope that with the increased operating budget all existing applications will have been processed by this date so that these new loan approvals can be approved as soon as possible," Mr Jackson said.
"We are very pleased to see the commencement of the AgriStarter loan. It has been nearly 2 years since this was announced. This loan will provide an invaluable opportunity to attract and retain young farmers to agriculture and drive innovation, growth and profitability."
"NSW Farmers has been advocating for better access to young farmer finance for a number of years. We're glad that the Australian Government has responded to concerns about the loan's start date."
"While NSW Farmers welcomes the increased funding to expand the RIC loans we would also like to see the loan period extended beyond 10 years," Mr Jackson concluded
Source: RIC