A PLAN by the Australian Bureau of Statistics to abandon its annual and larger five-yearly cattle herd surveys has raised concerns, as well as some possible solutions from beef industry stakeholders.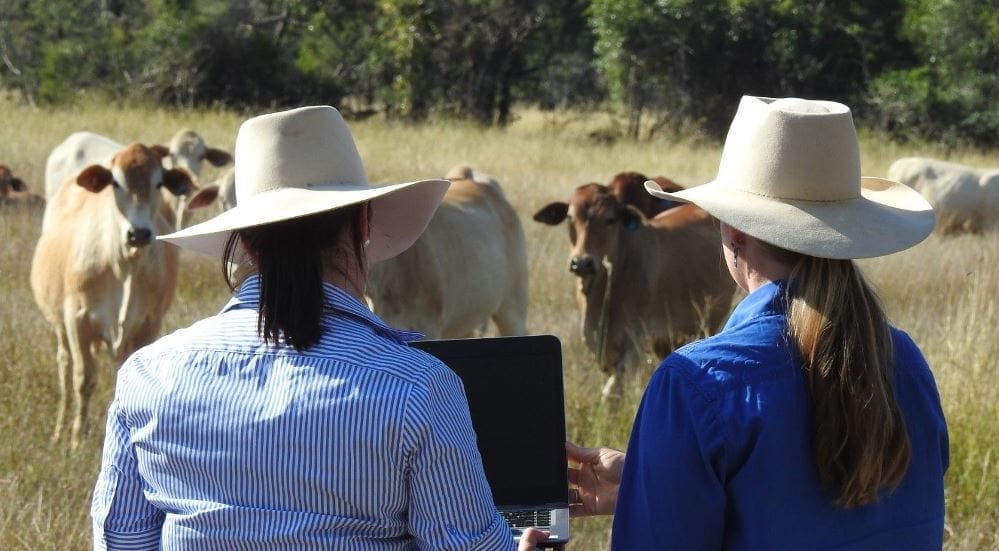 As this article last week outlined, ABS intends to discontinue its large agricultural surveys and "develop processes to produce future agricultural statistics using new data sources, together with smaller surveys to fill data gaps."
At stake are statistics gathered in both the major five-yearly ABS Agricultural Census, and the annual Rural Environmental and Agricultural Commodities Survey.
In a discussion paper, ABS raised the prospect of using data from producer levy collection, Property Identification Codes and the National Livestock Reporting Service to supplement the picture of herd size changes.
The head of ABS's Agricultural Statistics Program, Rob Walter, said these new data sources were "often faster to access and include more detail than traditional survey data."
The complexity of negotiating data access and developing new methods across a broad range of agricultural commodities has meant there will be some gaps in the ABS' agricultural statistics in the short term, ABS said.
"The modernisation of official agricultural statistics is not something that the ABS is doing in isolation. Support from other organisations to help develop new data sources and produce complementary statistics to meet evolving information needs will be essential."
"We will engage in partnerships between farmers, agribusinesses, industry, academia, and governments as they will be essential in ensuring that the existing data is used in the best possible way to produce the statistics that are needed to support Australian agriculture."
Poor response rates to earlier ABS surveys was also raised as an issue.
"To ensure the ABS can meet the statistical and data needs of the agricultural sector, we are transitioning away from traditional surveys, harnessing the broad range of information available from existing data sources and modernising our production methods," the body said.
ABS said it had over the past four years been working with industry, academic and government organisations to identify and test other data sources that will support the production of agricultural statistics, including beef cattle.
Independent industry analyst Simon Quilty, who has been a vocal critic of recent herd size assessment work, said the 'unfortunate decision' by the Australian government to scrap the yearly livestock survey was fraught with danger, as it meant that each year the industry moves away from the base year (the last five-yearly Ag Census survey was in 2022), the greater the chance of error.
"This error worsens with time, as there is no definite benchmark," Mr Quilty said.
"During the years of doing surveys, there is no doubt that the Ag Census survey provides the most accurate information, whereby 125,000 farmers were surveyed every five years. During the in-between years, only 25,000 farmers were surveyed," he said.
As flagged earlier by ABS, the most recent survey had a low producer response rate of 68pc instead of the hoped-for 80pc. And within that 68pc, a considerable percentage of responses were incomplete.
"This concern about a low response was made clear in a meeting with ABS not long after releasing their data," Mr Quilty said.
"As a result, the ABS team worked extra hard to cross-reference these numbers against many other factors to come up with an informed livestock inventory number. The final numbers make sense, when looking at slaughter ratios and changes in land usage across Australia," he said.
Preserve the five-yearly Ag Census
Mr Quilty offered a recommendation to the problem of data collection – to retain the five-year survey to act as an essential benchmark – so that should the industry consensus approach go off track, it would enable the estimate numbers to be brought back in line with 'actuals'.
"In the in-between years, adopt the new ABS approach, but in year five, refer back to the census survey procedure," he urged.
"The other added benefit of this approach would be that it would enable us as an industry to improve on the 'in-between' years by measuring how far out we are in terms of the numbers every five years."
"Over time as an industry, we will get better at determining the in-between years, but the five-year calibration in the census year is critical as a benchmark. In short, the five-year census acts as an essential safety valve," Mr Quilty said.
"What is concerning is the ABS's decision to back away from its survey work. It points to a more subjective approach."
"My recommendation goes part of trying to fix the subjective nature of the new proposed herd and sheep flock size estimates by introducing a safety valve that enables us as an industry to re-calibrate every five years."
Cattle Australia response
Beef Central asked the newly-formed Cattle Australia grassfed peak council about ABS's herd data survey plans.
"CA is concerned about ABS's intention to abandon its survey process, but given this appears to be at least partly as a result of poor engagement from the producer sector, we should as a first step understand why the engagement process has failed and then identify remedies if any," CA chairman David Foote said.
Asked whether CA had a view on the accuracy of recent national herd size estimates, Mr Foote said CA's view was that the accuracy and timeliness of any data relating to the nation's beef herd was important.
"We recognise the current public debate about cattle herd size has created both uncertainty at producer and market levels. Supply and demand underpins the economic sustainability of both the producer and processing sector, so the accuracy of any public data or forecasts remains important," he said.
Asked about ABS's suggestion that 'other data sources' (it referenced levy payer  data, NLIS data and PICs as possibilities) might provide a source of data for herd estimates, CA said while modernisation of the ABS process and use of new data sources or data collection tools available or becoming available, as a suggestion a high degree of accuracy would come from including animal data information requests in the national census program.
This would then give a highly credible number at least every five years – to reconcile against forecasts along the way, it said.
Asked what obstacles existed to accessing such data, CA said if industry stakeholders wanted accurate information, then they should support giving their information to a trusted source such as ABS.
"The size (or more importantly the movement in size year on year) of the cattle herd has a significant impact across the whole stakeholder network – from tag manufacturers to livestock transporters, livestock agents seedstock producers, lotfeeders, processors and importers – in planning their future supply chain strategies," CA said.
The grassfed cattle body said it recognised the work undertaken by MLA projections team each year in its efforts to model where the national herd is up to.