SHARES in Australia's only listed beef producer, the Australian Agricultural Co, were sharply down yesterday after grim reports of stock losses on the company's four large Gulf region grazing properties were released.
AA Co shares fell about 12 percent yesterday from $1.06 to 93c, before dropping a further 1.5c in value during trading this morning, reaching a new low of 91.5c. The company's 52-week high was recorded last July, at $1.45.
More than four million AA Co shares were transacted yesterday, and a further three million this morning – about ten times higher than the recent trend, as spooked investors digested the news about severe stock losses on company properties across the Gulf region. Analysts could see no reason other than yesterday's announcement for the dramatic movement.
AA Co yesterday told the Australian Stock Exchange of extreme stock losses its Gulf properties in Northwest Queensland, in the wake of unprecedented flooding across the region.
Record rainfall and unprecedented levels of flooding not seen before in the Gulf had impacted four of its 21 properties – Wondoola, Canobie, Dalgonally and Carrum.
Worst hit was 2500sq km Wondoola Station, bordered on two sides by the Flinders and Saxby Rivers north of Julia Creek, which was more or less entirely under water on the weekend. Wondoola's current herd of about 30,000 head of mainly composite cows and their calves is expected to sustain extreme losses. Cows were already in a weakened condition due to drought before the rain event.
Wondoola experiencing its highest flood levels ever recorded, forcing the evacuation of station staff as water rose to the eaves of homestead buildings (see image). In an unprecedented rainfall event, up to 600mm of rain fell across the gulf and northwest Queensland region – an area roughly twice the size of Victoria – during early February.
Further south from Wondoola, AA Co's Canobie, Dalgonally and Carrum stations, which had about 50,000 head of mainly composite cows and their calves on their books, are expected to sustain lower, but still material losses, the company said.
"Management will continue to monitor the situation closely and take all possible steps to mitigate the impact on operations. All our staff and their families on the impacted properties are safe. People safety and animal welfare, as well as support for our local communities, will continue to be of the highest priority," the company statement said.
"Current conditions are still challenging and a credible assessment of the impact on livestock and infrastructure will only be possible once the flood waters have started to recede. This is likely to occur over the coming weeks, but there is still a possibility of further wet season storms," the company said.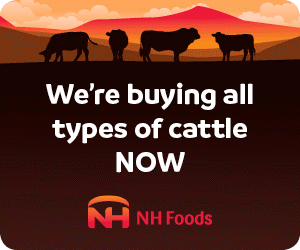 South-western Queensland and the Barkly in the Northern Territory, where the majority of AA Co's properties are located, continue to experience below average rainfall for the season and extreme heat conditions.
As flagged in the company's half-year results, the seasonal conditions will significantly increase station operating expenses, particularly grain, feeding and transport costs.
"The overall impact of these seasonal conditions on the company's financial earnings for the 2019 financial year (ending March 31) is expected to be material, and management is currently working through an evaluation of the situation. An update will be provided when further assessments from the ground are available," AA Co said.
The current operating conditions were not expected to affect the company's ability to fulfil supply obligations or the rollout of its branded beef strategy.
"While we are still assessing the impact of this tragic situation, our balance sheet and financial position remains strong," the company told the ASX.
AA Co managing director, Hugh Killen, said with staff from Wondoola Station, as well as nearby Canobie, Dalgonally, and Curram safe, attention would now turn to keeping remaining cattle alive.
"Prior to the flood we had in place a significant number of helicopters and fodder on hand, so we could get into the area early on and get fodder out to cattle," he said.
Another of northwest Queensland's larger private beef producers, Alister McClymont from Richmond, told Channel 7 news yesterday that he knew his losses across multiple properties were already in the 'tens of thousands' of head.
'We're still just trying to keep cattle alive. Some aren't responding to treatment – they're just too far gone," Mr McClymont said.
Estimates of overall losses in the region have continued to swell in recent days – some suggesting up to half a million cattle may ultimately be lost – and those figures may not account for unbranded calves. Even as weather conditions have started to improve in the past two days, weakened cattle have continued to die in numbers.