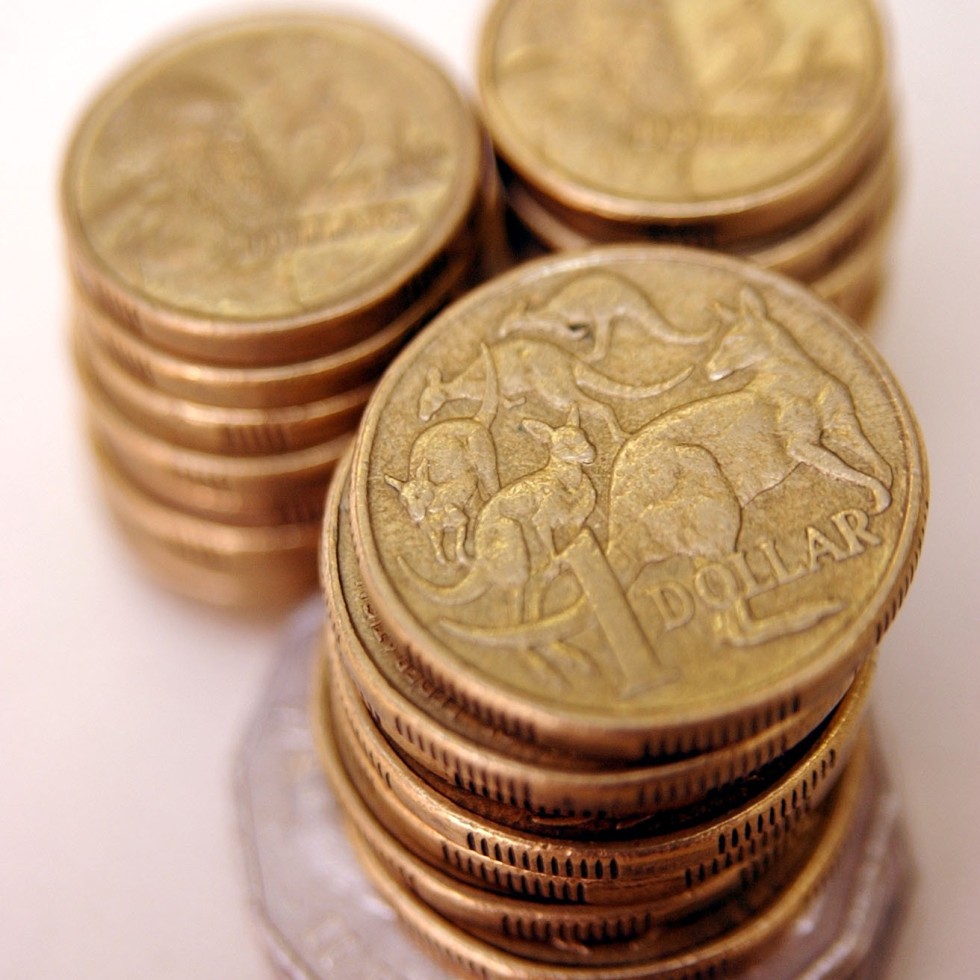 The Australian dollar eased to a new seven-month low yesterday, continuing an encouraging shift back towards parity with the US$.
The A$ reached as low as US101.17c during trading yesterday – levels unseen since July last year – before opening this morning a little higher at US101.9c.
Local and international factors combined to stimulate the lower currency rate, analysts said.
A suite of local economic data released yesterday that came in worse than analyst expectations was one influence. Data from the Australian Bureau of Statistics showed building approvals fell against expectations in January, for the second consecutive month.
Heavy falls on local and Chinese share markets also contributed. Three percent falls in the share prices of BHP Billiton and other big miners dragged the A$.
Company gross profits also fell in the December quarter, slightly more than analyst expectations.
NAB Agribusiness head of markets, Rod Fraser, said the currency adjustment was due more to US dollar strength, than A$ weakness.
"We're seeing the US economy showing some signs of life, which is strengthening the greenback relative to the Australian dollar," he said.
A key focus for markets will be the Reserve Bank of Australia board meeting later today, which is widely expected to keep the cash rate unchanged at its current level of three percent.
"Any prospect of interest rate cuts in Australia reduces the appeal for investors overseas to buy Australian dollars. If that interest differential narrows, it affects one of the major reasons behind the strength of the A$ over the last two or three years," Mr Fraser said.
Nor was there any strong commercial support for the currency at the moment.
"We haven't seen any exporter buying yet. It's like anything: prices go up when people buy, and they fall when they don't, and exporters generally are keeping their powder dry at the moment, just doing what they need to."
Mr Fraser said it was important to remember that the A$ historically moved within a 12 or 13c range every year, so the current easing trend was not that extraordinary.
"Also, moving 1-2c off a value of US104c has a far smaller impact than moving a cent or two when the currency is worth US70c," he said. "As a percentage, the shift is less significant."
He said the dollar could well go to US95-97c in its current cycle, but he would argue this was part of a normal historic pattern.
An A$ below 102c was certainly helping beef export processor breakevens this week, a large Queensland processor said yesterday.
"If it stays there, or lower, it means we may be able to spend a little more buying cattle," he said.
'Having said that, beef importers tend to try to lower their price offers when they see a softening in the Australian currency," he said.
"But a lower dollar is always better than the alternative, and it would be good to get under parity again, like we saw earlier last year for a short time."