INDUSTRY reforms already implemented as a result of the Beef Language White Paper recommendations are starting to deliver massive benefits to industry, stakeholders at an industry forum in Alice Springs on Wednesday heard.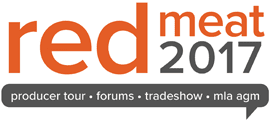 An analysis suggested an additional $46.4 million in value would be delivered annually across the supply chain as a result of just one of those reforms – the launch of the new Eating Quality Guaranteed (EQG) cipher.
In August, Beef Central published this extensive summary of the significance of the launch of the EQG cipher, and this item detailing industry reaction.
Meat & Livestock Australia's general manager for producer consultation and adoption, Michael Crowley, outlined a series of changes in the red meat industry that would help take the MSA program to the 'next level' by 2020.
The industry's transition to an 'outcomes-based' language, as a result of the White Paper's 46 recommendations, was one of those changes.
"One of the first outcomes of that review, which has been adopted and endorsed by industry, has been the inclusion of an Eating Quality Graded cipher in the language, as an additional cipher," Mr Crowley said.
"What the EQG cipher does is create the opportunity to pack product based on eating quality, before the application of any dentition categories. More than 700,000 samples of beef consumed by 100,000 consumers over the past 25 years clearly show that dentition does not impact in eating quality, and now our language allows supply chains to pack on eating quality outcome first," he said.
Mr Crowley said looking at the example of MSA-eligible four and six-tooth cattle that were consigned and graded MSA over the past 12 months, and met company specifications, there was still MSA price discounts of 5c/kg for MSA four-tooth cattle over equivalent YG (0-2 tooth) cattle, and 30c/kg discounts for six-tooth MSA over YG carcases. Yet the MSA index outcomes, disregarding teeth, would have met those brand specifications.
"As a result we ran a scenario, within the 12-month period, looking at what the gross industry benefit would have been if that product could have been packed on outcome (using the new Eating Quality Graded cipher) first – without downgrading those animals on their dentition results."
The results were startling, to say the least:
Almost $9.5 million in additional value to beef producers
More than $16.5 million in additional value to the processor/brand owner/wholesaler
More than $20.5 million in additional value at the retail level, based on established retail price differentials between MSA-graded and equivalent non graded beef
"That's close to $50 million in lost opportunity, to the whole supply chain," Mr Crowley told the Alice Springs audience.
"What a great incentive for the whole supply chain, and the whole industry to get behind it."
He said the MSA team was pretty excited about the new EQG opportunity, because some commercial companies had already adopted EQG; and MSA product was already going into international markets being marketed under the new EQG cipher.
"We can re-invigorate the program and engage with those supply chains, and work with producers and brand owners to make sure we evolve our industry very quickly. This is a game-changer," Mr Crowley said.
Other big changes in the MSA program that would lead to future expansion included:
The removal of meat colour as an MSA requirement (also covered extensively in this earlier Beef Central article), where research showed that meat colour at grading tended to get lighter by the time it reached the retail shelf; and domestic consumers felt more favourably about darker meat colour than previously thought.
Growth in MSA trade within international markets, with guidelines developed for exporters. MSA remains one of only two programs outside of the US that is USDA process-verified, meaning MSA exporters into the US can use the USDA logo on their product, and get recognition from US consumers that it has been endorsed by USDA for meat quality.
Reacting to Mr Crowley's presentation, Central Queensland cattleman Ian McCamley said MSA was in his opinion "more exciting than it has ever been," now that new features were being added.
"Not the least important of these is the new EQG cipher, and the current cost to industry for those four and six-tooth cattle not fitting into MSA programs," Mr McCamley said.
"There are a lot of other associated costs being accumulated that are harder to quantify," he said. "There are an awful lot of cattle being mouthed out there, with the four and six-tooth cattle being cast aside by their owners and not even being put through the MSA program."
"One thing that is close to my heart is lost opportunity, and that's what we are talking about here."
"We're mouthing and scanning cattle at home at present, and even though there's a mountain of feed out there in the paddock, we're having to sell cattle that look likely to cut an extra tooth or two in the next month or so, even though they are only 5-7mm of fat – for fear that they will cut teeth."
"Those cattle aren't ready to sell – they are not going to make anywhere near the quality of product they would if we kept them for another two or three months, but we can't risk breaking teeth," Mr McCamley said.
"That's a massive lost opportunity, and it annoys the hell out of me, as a producer. But what do you do – you've got to try to fit within current processor specifications," he said.
"There's a much, much bigger cost than that you have identified today, as well as the associated human and animal welfare cost of mouthing cattle. The sooner we have things like live ossification measures, and drive dentition right out of the industry the better."
In response, Mr Crowley said it was a credit to the industry to have the foresight to make the changes that it had done through the Language and Standards Review and AusMeat. "Without that change, nothing would have moved, because we haven't created the opportunity for that change to occur.
"We now have five supply chains actively engaged with looking at their data, and what transitioning to EQG cipher would mean for them. And those early-movers will influence the rest of the industry."
"There's one very large processor that already has EQG product already going overseas into the US market, and the FSIS offices overseas have been a tremendous support in getting the necessary approvals in making sure there won't be disruptions to trade. We're really starting to clear the way, and reducing those barriers to adoption."
MSA's five year plan for growth
As part of MSA's five-year plan developed in 2015 – now at its mid-point – it is anticipated that by 2020 all Australian beef cattle will be eligible for MSA grading, Mr Crowley said.
"If we can have all animals eligible, if the industry chooses to grade them, we can predict the consumer outcome for all cuts from every carcase, and appropriately position those cuts to their best end-market outcome.
"That might mean going into a manufacturing beef box, but it also might be lifting the value of some cuts that are currently under-valued. It's also about making sure we're segregating our better-end product and targeting those consumers who are willing to pay for it."
Mr Crowley said by 2020, MSA wanted to be grading 50 percent of the national adult cattle slaughter.
"While every animal will be eligible, we're being realistic about taking the industry on a journey, and increasing the percentage of our beef production that we grade. We're also making sure that we have the research to underpin our promise to have an eating quality grade for every cut off every carcase graded, so we can appropriately match the fitness for purpose, the best outcome for all cuts."