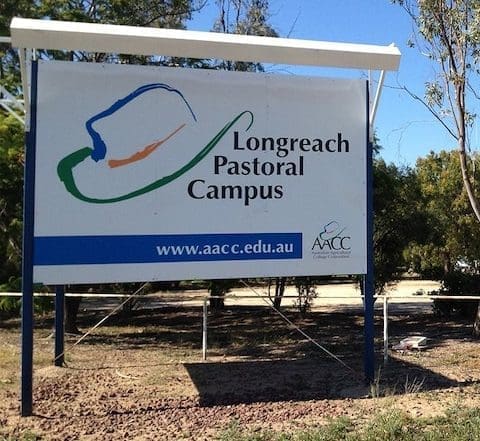 A CONSORITUM of 10 large cattle companies have been named as part of a bid to purchase the land and infrastructure assets of Western Queensland's Longreach Pastoral College – which was closed by the state government in 2019.
The AAM Investment Group held a public meeting in Longreach last night where the other companies involved in the syndicate were named.
They include:
Australian Country Choice
Cleveland Ag
Consolidated Pastoral Company
The Curr Family
Georgina Pastoral
Hewitt Cattle Australia
Mcdonald Holdings
Mort & Co
And, the North Australian Pastoral Company
The college is flanked by a significant agricultural asset, with 17, 511ha (43,000 acres) of land aggregated in the area – including Rosebank Station adjoining the College site, modern classroom and accommodation facilities and other practical agricultural infrastructure.
Since closing the facility, the Qld Government has had multiple attempts at selling it, launching a tender process in 2021 and again last year. Tenders in the latest round are set close next week on February 23.
Many in the Longreach community and AgForce have been campaigning for the college to stay as an agricultural training facility. Local producer and former Agforce sheep and wool president Mike Pratt told Beef Central last year that keeping ag training at the facility was a logical extension to the major investments in exclusion fencing in the area.
"The drought is mostly behind us and all of the commodities are doing very well, wool has bit to go yet but all the red meat prices are good," he said.
"With the exclusion fencing that has happened throughout the west, people have a lot more confidence running small stock. People can see a future in agriculture and they are confident they can invest in agriculture.
"We are seeing the most development we have seen in a long time and we desperately need labour, but there are no young people available and no one being trained."
Consortium plans to do training
In launching the bid last week, AAM managing director Garry Edwards said the group had high hopes for agricultural training at the facility.
"As part of our collective vision, the companies involved in the consortium believe that the Longreach Pastoral College can be rejuvenated to become a trustworthy, viable and inter-generational learning centre.
"It won't be unlike the renowned Marcus Oldham College in Victoria, offering a range of certified educational and training courses, while incorporating local tourism activities and educational activities for primary and high school students who don't have the chance for exposure to regional Australia and our agricultural industries."
Read more from Garry Edwards here