The Wagga sale produced softer price trends in a yarding of 3800.   The trade market struggled to find a stable base due to a combination of seasonal variations, and feedlot demand.
In the trade market buyers pulled back for medium weight steers, with sales showing a drop in rates of 6c/kg. An example of this was well finished steers which dropped to a low of 310c before recovering later in the sale. The bulk of the steers 400-500kg made from 310-336c/kg. Trade weight heifers remain fairly limited and prices topped at 327c to average 308c/kg.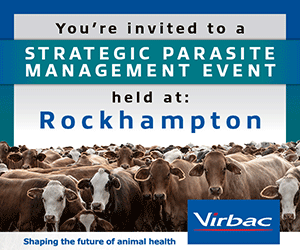 The mixed seasonal conditions across the supply area and shortage of lighter trade weights did ignite the bidding on grain fed heifers and steers. Buyers paid from 290-318c/kg.
Scarcity for well-bred secondary cattle helped cement a floor in rates with prices falling 2-8c/kg. Steers 330-400kg made from 300-345c/kg.  Medium weight feeder type steers were in demand from both processors and feedlot buyers and were unchanged to a few cents easier selling at 310-345c/kg.
Weaner steers back to the paddock met with stronger demand due to a shortage of well-bred Angus cattle. Light weight steers 200-280kg topped at 338c to average 314c/kg.
The winter export market continued to lack competition again this week. Heavy steers sold 10c cheaper making from 292-325c/kg. Bullocks were 22c weaker making up to 300c to average 298c/kg.
A line up of just over 1000 cows sold to significantly cheaper competition, with buyers selective over all classes. Heavy cows dipped 8-14c making from 242-272c, while leaner grades slipped 20-25c selling at 188-250c/kg.
To view full NLRS report click here