Yarding 2965 Change -135
Following last week's correction in prices, there has been a substantial decline in numbers, with agents yarding 2965. Particularly noteworthy is the reduced competition among feedlot buyers for various categories of cattle, especially in the steer weight ranges. Many coloured yearlings intended for feeding faced challenges in finding competitive bids. The overall quality of cattle was varied, and only a limited quantity of trade types weighing between 400 to 500kg found takers among processors.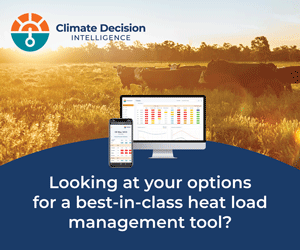 The supply of heavy export cattle remained reasonable, although feedlots adjusted prices downward by 28 cents per kilogram. Trade steers witnessed a decrease in prices by 12c/kg, with the majority of sales ranging from 240c to 360c/kg. Feedlots exerted pressure on trade heifer prices, leading to a rise of 32c/kg.
Lightweight steers and heifers experienced fluctuations in pricing due to market volatility. Main lines of stock returning to grazing fetched prices between 200c and 304c/kg. Feeder steers displayed a wide price range, slipping by 11c/kg, with the primary offerings selling between 200c and 334c/kg. In contrast, feeder heifer prices saw a substantial rebound, with rates increasing by as much as 97c/kg for the lighter weight range. The majority of feed heifers weighing between 400 to 500kg were sold within the range of 240c to 322c/kg.
Within the export market, prices for bullocks remained relatively stable, while the pricing trends for heavy steer sales exhibited erratic price trends. Most steers were sold in the range of 220c to 296c/kg. The cow market experienced an uplift due to reduced supply and increased buyer activity. Prices for cows recovered by 10c to 30c/kg, with heavy cows fetching prices between 190c and 242c/kg. Leaner cow types were sold in the range of 140c to 210c/kg.
Market reporter: Leanne Dax
Source: NLRS Click here to view full Wagga report on NLRS website.