Yarding 930 Change +30
The Wagga market prices is being influenced by limited supplies and stronger demand. Quality was fair to very good with plenty of stock in good condition.
The cattle sale in general did build momentum with Angus yearlings and some European stock attracting stronger competition.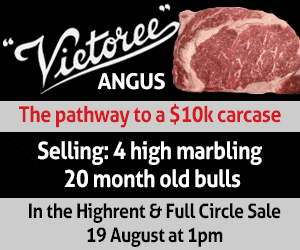 In the trade market yearling steers suitable for the trade sold from 510c- 548c/kg . Trade heifers sold to a smaller group of processors lifting 7c making from 480-520c/kg.
There was a big change in rates for feeder steers  330-400kg with prices lifting 20c and more in places. The bulk selling from 510-590c/kg. Feeder heifers sold to stronger demand despite fewer orders in place. Light and medium weights  making from 510-578c/kg.
Not all processors operated in the export run and the effects were immediate with all cattle selling to lot feeders. The main lines making from 460-500c/kg. Heavy heifers were well supplied, and  keenly contested by both domestic and export buyers. Heifers weighing 500-600kg made from 430-465c/kg.
In the cow market not, all processors operated, but this had no effect on prices bouncing 30c/kg. Heavy cows 380c to 415c/kg. The middle run sold from 330-366c/kg.
Market reporter: Leann Dax
To view full NLRS report click here to visit NLRS website