Yarding 3400  Change -700
At wagga numbers dropped by 700 with only 3480 cattle yarded.
A shortage of export cattle gave the market greater momentum this week, with prices improving by up to 35c/kg. The dearer trend was obvious at the commencement of the sale with top quality younger lines of heavy grown steers 500 -600kg in limited supply. Amongst the offering were supplementary fed bullocks which ignited the bidding to record a top price of 340c to average 319c/kg.  Heavy grown steers were keenly sought consistently making from 305c-344c/kg.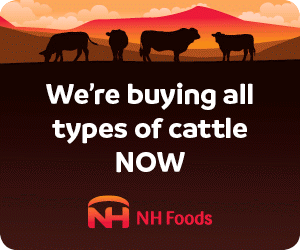 Another highlight of the heavy export market was the heifer portion with prices pushed higher by strong supermarket competition. Most of the better shaped pens lifted 12c selling from 280c to 317c/kg.
The trade market was buoyant. The limited availability of well finished domestic cattle is starting to show up in the form of higher prices.  Medium weight grass finished steers sold 10c dearer with domestic buyers paying to a top of 330c/kg. The better finished steers made from 305c-324c/kg. There was stronger competition for trade heifers and prices lifted 13c/kg. The bulk of the medium weights 400-500kg making from 280-324c/kg.
Another market to experience a price gain was for well-bred feeder cattle where prices climbed 10-21c/kg.  The bulk of the yearling steer offering sold to feedlots with demand increasing as the sale progressed. Medium weight feeder's steers topped at 328c to average 312c/kg.  Lighter weight feeder heifers 330-400kg sold to a larger group of buyers with demand strengthening for some breeds of stock. Feed heifers 330-400kg kicked 13c selling from 235-290c/kg.
There was reasonable numbers of lighter weight store conditioned weaners, which were in mixed condition. There were some high spots in the market with steers 200-280 kg constantly making from 240c-316c/kg to average $678. Light weight heifers returning to the paddock jumped 22c making from 200c-250c/kg.
The cow market opened on a weaker note with rates 9-10c lower. Well finished cows sold from 215c-255c/kg. A run of leaner cows made from 180-231c/kg.
To view full NLRS Wagga report click here