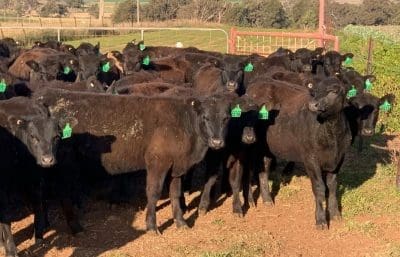 There is a saying in the livestock industry that "Mr. Price" is best of the sourcing agent.
And it is for this reason that a small collective of southern cow and calf operators have begun to move a portion of their autumn-born calves earlier than normal in order to capture some of the attractive "grass" money that's pulsating current store market values.
A case in point was last week at both the Euroa and Yea monthly store cattle sales in the lower northeast of Victoria where several vendors off-loaded drafts of their February-March-April-drop calves at weights approaching 300 kilograms liveweight.
Elders Mansfield agent, Ryan Sargeant told Beef Central the lucrative money was too attractive to ignore.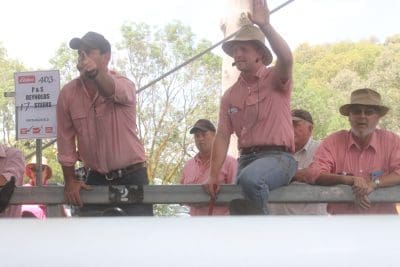 "It's purely a price-driven decision," Mr Sargeant said.
"These vendors could easily have made their calves heavier with the feed resources they have in front of them. But with prices of $1550 to $1750 a head offering for seven-month-old un-weaned calves it was worth the risk".
Mr Sargeant said with spring demand starting to gain momentum the results being achieved in current markets are now beginning to resemble those of autumn sales earlier in the year.
The enquiry for replacement cattle is growing stronger by the week, he said.
"South Gippsland buyers are again leading the pack which is a slightly change to three and four weeks ago when interstate buying was the more dominant".
Nonetheless they still secured about 20 percent from these markets which were welcomed supported.
In other categories Mr Sargeant reported that the strong South Gippsland competition claimed most of grown steer yarding.
Steers weighing 420 to 450kg made 430 to 450 cents per kilogram which was an improvement on sales of a month ago when feeders successfully operated on rates of 410- to 420c/kg.
Lighter spring-drop steers in the 350 to 420kg weight range he said made $4.50 to $4.70/kg while a draft of 38 autumn-drop Angus steer (338kg) made $1750, while another vendor draft of Angus weaner steers (308kg) made $1770/head.
Rainfall totaling around 60 mm had fell over the lower northeast districts of Victoria between the Euroa sale held Wednesday and the Yea sale on Friday.
Nearby Lake Eildon, which supplies stored water for irrigation through the Goulburn and Murray River systems was currently holding 60 percent of its capacity.
Below – Murray Arnel's video interview (9 minutes) with Ryan Sargeant for the Elders Livestock Network.
Spoke this morning with Ryan Sargeant, from Elders Mansfield, who provided a comprehensive report of the Euroa and Yea store cattle sales held last Wednesday and Friday respectively.

Posted by Murray Arnel on Sunday, 11 October 2020