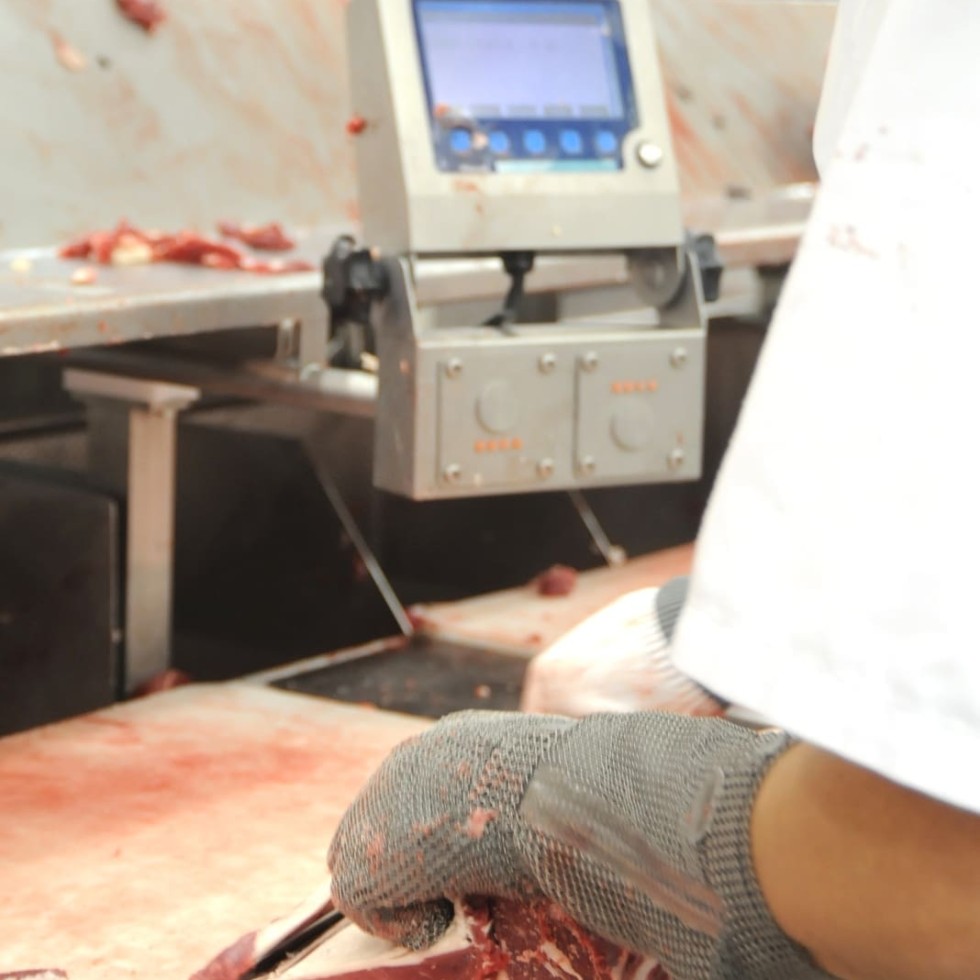 Further softening in the Australian dollar has been one of the contributing factors behind a rise in Queensland slaughter cattle grid prices last week, and again yesterday.
From a recent high above US107c in late October, the A$ has steadily eroded in value this month, reaching US98.54c during trading this morning.
Export processors have adjusted northern grids upwards as a result, as Australian beef becomes more competitive offshore, but end-of-season tightening in supply in the north is also a factor.
Both JBS and Teys yesterday lifted their southern Queensland grid price on all cow and ox bar MSA, which rose earlier. Best ox are now +10c from where they sat a fortnight ago. Teys Australia yesterday was offering 365c/kg for milk and two-tooth heavy steer and 360c for four-tooth. JBS best price for steers yesterday was 362c. Further north, JBS Townsville had many grid quotes rising 10c/kg yesterday.
The seasonal gap between northern and southern meatworks grid prices has continued to widen this week, as supply of cattle in southern regions continues to build momentum. Many southern grids fell 5c yesterday, due to supply pressure.
The eastern states weekly kill for the seven days ended Friday reached 137,512 head, virtually unchanged from a week earlier.
Once again the relative stability of the A$ last week was a positive for exporters, with the currency showing none of the daily see-saw movements of 2-3c it did during the latter half of October.
Queensland's kill last week rose 1 percent to 72,329, but signs are accumulating that the seasonal wind-down may be about to start.
One major export processor said they had killed the last of the season's Channel Country grassfed bullocks last week, with none on the kill schedule during the current weekly cycle. He was not anticipating any further significant supply from the region this year – barring the non-appearance of a wet season.
"If it doesn't rain, some producers will start to make decisions to sell before cattle start to slip, whether it be feeders or slaughter cattle," one processor contact said.
Buoyant market prices plus hot/dry weather conditions saw numbers rise through the Queensland saleyards network last week. Dalby recorded the highest yarding for the year as oats crops across the Darling Downs show signs of rapidly cutting out.
The single biggest influence over kill numbers in the immediate future is likely to be the rain influence expected to reach central and southern Queensland tomorrow, and northern parts of NSW soon after.
As outlined in another Beef Central item this morning "Video: Heavy rains forecast for Qld", a band of rain and thunderstorms is expected to break a dry spell across the state this week.
A low pressure trough stretching from NSW to the NT is likely to intensify as it tracks east and moves across Queensland. Storms are expected to deliver 50-100mm in places.
Rain would moderate fire threat
Any falls above 10-15mm are also likely to have a beneficial effect in moderating bushfires, clearly evident in large numbers across the Maranoa and Warrego districts from the air while Beef Central was tracking from Brisbane to Longreach for last week's industry annual general meetings.
Depending on upcoming weather patterns, attention in Queensland will now start to focus on seasonal plant closures. Expect to see large plants like JBS Dinmore aiming to kill up to December 21 or 22, and pitching for a re-start around January 6 barring weather disruptions. As always, weather will be the biggest influence over Queensland's seasonal plant closures, but a wet December would inevitably slow down the 2012 re-commencement.
Much of the rain in the past week had been concentrated in north-eastern regions of NSW. The same system brought torrential rainfall to the NT over the weekend, with intense thunderstorms recorded from Alice Springs to Darwin.
In NSW, most saleyard selling centres recorded an increase in numbers last week, however some areas had fewer cattle after scattered weekend rain. Hot weather prompted an influx of cattle out of the northern and western regions of the state, mainly as producers quit cattle prior to summer.
The NSW tally for last week slipped 6pc to 32,945 head, down 5pc on the same week last year. Some of the influx of saleyards cattle last week is likely to be reflected in this week's kill numbers.
NSW also remains in 'harvest mode', with many multi-commodity farmer/graziers currently concentrating on grain harvest, rather than cattle. Grain growers are also wary of the prospect of storms that could damage crop prospects.
Victoria's seasonal turnoff was reflected in a 4pc rise in processing numbers to 20,031 head last week – still 6pc below this time last year.
South Australian numbers declined 5pc to 8395 head, due mostly to a plant breakdown and the dropping of a Saturday shift at Teys Naracoorte. Tasmanian numbers recovered 17pc to 3812 head, due to a return to full kills after a holiday lay-day the previous week.
As discussed briefly in last week's kill summary, a potential influence on export beef demand in coming months could be speculation over the pace of change in the Japanese Government's moves to allow US beef from animals older than 20 months of age back into Japan, after a six-year absence.
Some Japanese trade sources say the approval could come as soon as April 1 next year (start of Japan's new financial year), while others say the process will take at least 12 months.
Either way, importers and traders in Japan do not want to get caught with imported beef stocks that could be devalued overnight, in the event of a Government announcement on US beef relaxation.
The NLRS Eastern States Young Cattle Indicator closed yesterday at 402.5c/kg, down 2.25c from a week earlier. The heavy steer indicator (195.9c) was +1c, and medium cows (147.2c) was unchanged.