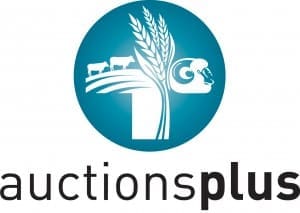 Today's AuctionPlus cattle sale (still underway), has again re-set record books, with young F1 Wagyu steers selling for a stratospheric 570c/kg liveweight, on-property.
That easily eclipses last week's all-time record for all descriptions of 557c, also for Wagyu F1 backgrounder steers.
Today's record-setters were 223kg Wagyu x Angus F1s from the Goulburn district in NSW, sired by Kuro Kin bulls from the Bishop family, which sold for the equivalent of $1270 a head to backgrounders in Western Victoria.
Their heifer siblings, 55 in total, weighing 211kg, made 526c/kg to the same buyer.
There were some other outstanding results unfolding in this morning's AuctionsPlus sales, which attracted 6100 head in listings.
A line of 384 Angus heifers, 10-11 months, offered in eight lots by Hazeldean Angus, Cooma, Victoria averaged a phenomenal 357c/kg ($1028 a head), with strong competition from restockers and breeders across southern states. The big line of Hazeldean heifers was promoted via recent advertising on Beef Central – a strong trend in recent large 'showcase' offerings on the online marketing platform.
Full report and tabulated sale summary on Monday morning.