BIG corrections seen in live export cattle prices in recent weeks have produced a turning-of-the-tide in the never-ending competitive challenge between Queensland beef processors and live exporters.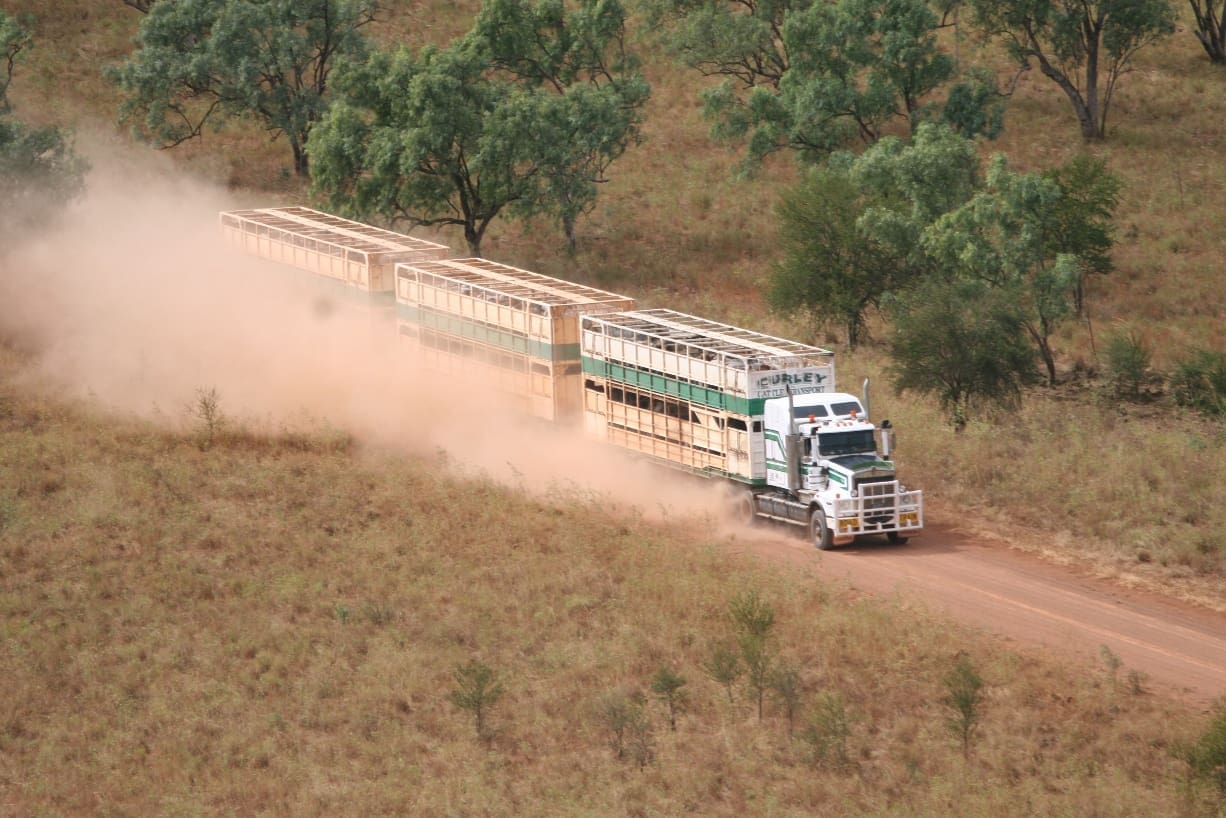 For the first time in at least 12 months, Northern and Central Queensland processors have recently outbid live exporters on large runs of heavier cattle that would fit into either channel.
While both processors' direct consignment offers and live export markets have slipped over the past month, the relatively larger declines seen in the live export market tipped the scales in processors' favour last week.
Quotes out of Townsville on Friday had heavy live export steers destined for Vietnam at 280-290c/kg liveweight, while current processor dressed weight equivalent prices are similar, to slightly better for the same weight descriptions.
Darwin live export pricing today, referenced in our home-page industry dashboard graphs, is 280c/kg for lighter Indonesian steers, up 20c/kg on the week before. (Note this figure is not based on 'offers', but on recently-completed transactions. Offers for deliveries in a fortnight's time are around 300c/kg, sources suggest).
Beef Central is aware of several large consignments of northern pastoral company steers, mostly 400-500kg+, that have ended up in processors hands, either through Townsville or Rockhampton.
One pastoral company source who recently sold large lines to processors suggested processors (last week, at least) were 'probably on top' for steers at the heavier end (500-550kg), but ultimately probably 'won' his cattle on offer on what they could pay for the cow portion.
Some of the lighter weights bought by processors recently will go into feedlots before slaughter, while heavier weights will go directly to processing, Beef Central was told.
As a comparison, a 280c/kg offer at Townsville for live export last week equates to a current four-tooth USA-type ox direct-consignment value of 525c/kg dressed weight, at a dressing percentage of 54pc. That estimate is a little behind one large northern processor's actual direct consignment offers for the same cattle late last week.
Central Queensland plants in the past fortnight were paying 540-550c/kg dressed weight for heavier lines of northern pastoral company cattle matching the live export spec, which at 54pc dressing percentage, works out at 297c/kg liveweight.
For long periods earlier this year and last year, live exporters were often 40-60c/kg liveweight better than processor equivalent prices on northern cattle fitting their specifications.
Historically, there has been a 'natural' separation between Australian processing and live export on weights, with live exporters looking for lighter descriptions, and processors heavier types. In fact live exporters have used this distinction in earlier industry inquiries into the impact of competition between processors and live exporters to defend their position.
But since the emergence of the Vietnam slaughter cattle live export market out of Northern and Central Queensland ports including Townsville and Port Alma, competition has been focussed much more on cattle of heavier slaughter weight. Many cattle bound for Vietnam on a boat are 500kg liveweight or heavier – falling well inside what could be termed 'desirable' processing weights.
Australian live export slaughter cattle shipments to Vietnam last year lifted 32 percent, to 267,000 head – 85 percent of which were slaughter-ready. Both Port of Townsville and Port Alma (near Rockhampton) are positioned virtually alongside large export beef processing facilities.
Townsville last year accounted for 364,000 head of live export cattle to all markets, while Port Alma exported almost 46,000 head live – about 20 times the number shipped through the Central Queensland port the year before. Compare those figures with the throughput of a typical large northern export processing plant at around 140,000 head per year.
The fact that some northern beef plants are lifting numbers at present is unrelated to the shift in market competition, however, Beef Central was told. JBS Townsville confirmed that it is  lifting its daily kill to 903 head this week, but that is a 'routine change' around this time each year, Beef Central was told.
"There's no increase in numbers attributable to any decrease in boat cattle movements," a company spokesman said.
A live export trade contact said while there had been some sales of live export-type cattle to processors in recent weeks, he thought live exporters would continue to 'out-compete' processors in the medium term – especially when export meat industry uncertainty brought on by COVID-19 was factored in.
"Producers know they can go out and get a clean, straight liveweight price from a live exporter, with no repercussions on dentition, fat colour, meat colour or bruising. That is a big deal for them," he said.
"A lot of those producers are mindful of, while live export traditionally has seen its up and downs, overwhelmingly if you took that market away, processors would have a field day."
"This is a short-term anomaly that is impacting everyone."
Vietnam had definitely been impacted more than Indonesia in terms of live export sales volume, the contact said.
"But they have just started removing restrictions, so we should see things start to pick up again."