AuctionsPlus cattle listings lifted 14 percent this week, totaling 19,481 head, with light cattle remaining in tight supply.
Demand remains robust, with both steers and heifers less than 200kg achieving 100pc clearances. In the physical markets, the EYCI managed to maintain its recent levels, hovering just below 900c for the week.
Reports continue to indicate that many buyers' efforts to locate and secure light lines continue to be futile, with another week of very few steers less than 200kg liveweight being offered online. The indicative online categories were again varied, although the overall market sentiment was cheaper with 10 of the 18 indicative categories reporting price decreases.

Steers 330-400kg regained some of last week's losses, 7c/kg to average 481c/lg for the 1615 head offered, achieving a 77pc clearance. Stronger gains were returned for the +400kg steers which increased 44c/kg to average 449c – with a 58pc clearance for the 1249 head offered.
Light steers less than 200kg collapsed by 132c/kg compared with the previous week, to average 568c/kg for the very tight 148 head offered.
From Dunkeld, southern Queensland, a line of 63 weaned Santa x Hereford steers sold for 624c/kg – averaging 239kgs these steers are 8-10 months of age.
Heifers reported price falls across four out of the five weight categories, with only heavy +400kg lines increasing in value for the second consecutive week. Achieving a 79pc clearance, the category averaged 454c/kg, increasing by 23c/kg. The largest falls were felt through the 330-400kg heifers which dropped 53c/kg to average 428c,  and less than 200kg lines, losing a large percentage of last week's gain, decreasing 13c to average 565c/kg for the 383 head on offer.
Breeding stock categories did the opposite to last week's movements. PTIC heifers and cows remain well supplied seeing 2465 head and 1684 head listed, respectively. PTIC heifers lost 28c/kg on the previous week to average 503c, and PTIC cows down 12c to average $406c/kg.
Station-mated heifers improved 49c/kg to average 434c, with 851 head offered.
A line of 44 PTIC Angus cows five years old averaging 671kg from Tumut NSW, sold for $4020.
Among larger lines sold this week, Stanbroke Pastoral's Kamilaroi Station, Cloncurry sold just short of 700 future breeders and backgrounder heifers, mostly Brahman and Charbray types ranging from 220kg to 295kg, making from 394c/kg for the heavier Brahman types to 469c/kg for the lighter end.
Prices as at 2pm Friday, 28 May.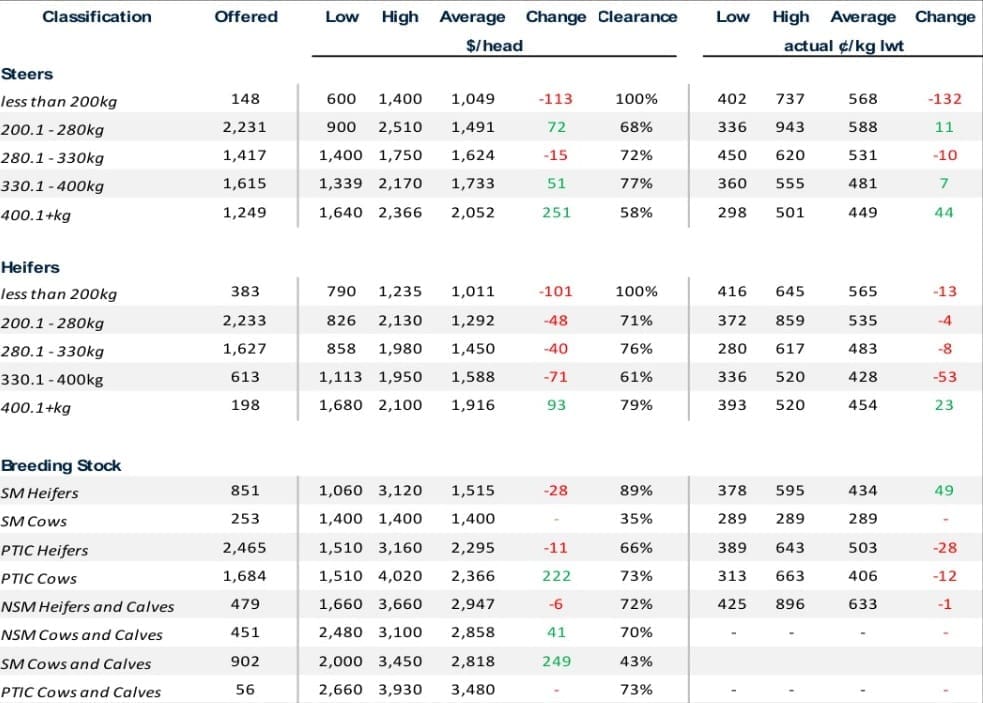 Bidding frenzy at South-West Victorian Livestock Exchange
Stocklive online buyers helped drive strong bidding activity at the South-West Victorian Livestock Exchange Store Sale on Friday, where prices hit 816c/kg.
Thirteen percent of all bids were posted by online buyers and more than 100 viewers tuned-in to watch the simulcast of the sale which proceeded under necessary COVID-19 restrictions during the first day of Victoria's current lockdown with interstate buyers being very active in the sale.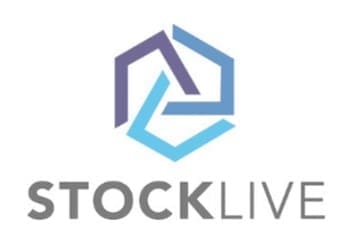 Jack Kelly, JJ Kelly Stock Agency, said he had predicted strong results for the 1500 head of quality cattle yarded, but the final outcome was better than expected.
"Restocker demand is driving the market and the price of cattle is encouraging producers to sell more cattle, and offer steers and heifers a little bit younger than usual," he said.
"We had wonderful support from StockLive, and cattle will head to the Gippsland, up to Northern Victoria and out of state to South Australia."
Highlights included a pen of eight Angus cross steers, which averaged 364kg and were snapped up online by agent Michael Goldby, South West Farmers Livestock, on behalf of a Portland buyer for $1565/head.
"The buyer runs a large vealer operation, but after a great season has a surplus amount of grass so was chasing cattle to fatten," he said.
Mr Goldby also secured a Sloane Dairying offering for the same buyer of 276kg Angus cross steers for $850/head.  All the stock purchased were set to arrive back at the purchaser's property within an hour of the sale finalising.
Across the yarding, spring-drop steer calves sold between 687c/kg and 816c/kg and their female counterparts made between 455c/kg and 475c/kg.
Heavy steers, in the 400 and 500kg category, sold between 475c/kg and 489c/kg.
The 300 to 400kg category also achieved strong returns, with steers making 510c/kg to 540c/kg and heifers averaging 455c/kg to 475c/kg.
The price for cows and calves was firm and hit $2950/unit.
Online buyer Hannah Hayes bought a quality offering in this category, picking up a premium Charolais pen for $2700/head.