Yarding 800 Change 0
The usual assembly of buyers attended the sale.
The overall quality of the livestock presented was fair, though the absence of grain-finished yearlings this week had an impact on the pricing trends for trade cattle within the 400 to 500kg weight range.
It became very apparent that cattle needed to be in prime condition to attract the interest of processors.
The availability of vealers was limited, but they attracted robust competition among buyers.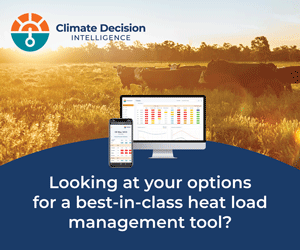 Most of the vealers intended for trade purposes were sold within the price range of 254c to 390c/kg.
Despite the scarcity of trade steers, their prices experienced a drop of 12c/kg.
Similarly, grass-finished trade heifers faced a reduction of 18c in their selling prices, reaching sales between 220c and 280c/kg.
Heavy steers encountered a lack of demand from processors and feedlot participants, leaading to a decrease of 6c/kg in the average price.
The heavy steers were traded at prices as low as 222c/kg, averaging at 256c/kg. On the other hand, bullocks were presented in reasonable numbers, and a lift in their overall quality brought about a 7c price increase, resulting in a top price of 290c/kg.
Cow numbers declined notably, although offered buyers a varied selection. Among these, the better-finished, experienced a price increase of 25c/kg, achieving sales between 224c and 246ckg. Middle run of leaner types were few selling at 170c to 201c/kg.
Heavy bulls were also part of the offering, with prices ranging from 224c to 246c/kg.
Market reporter: Leann Dax
Source: NLRS. To view full NVLX Wodonga market report and prices click here