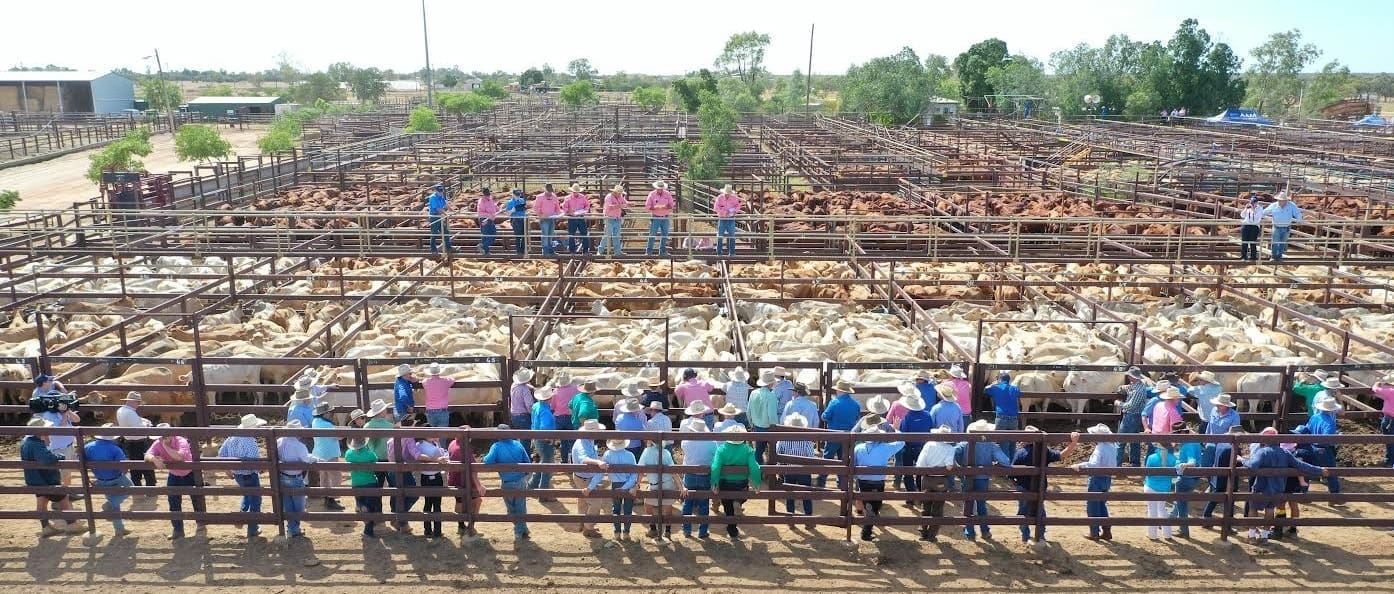 A REVAMPED Western Queensland saleyards is set to hold its first sale in a long time, with the majority of 4,500 head coming down from the Northern Territory.
Prominent saleyard operators, AAM Investment Group, put a 30-year lease on the Longreach facility in 2017 before revamping it last year with the view of holding regular sales. The facility stopped holding regular sales in 2013 when drought set in Western Queensland.
Aside from two special sales in 2019, AAM has struggled to have regular sales in the yards for various reasons. Last month, it was set to revive the regular sales before being rained out.
Boyd Curran from Nutrien Harcourts in Longreach said the rain laid a platform for the sale next Friday.
"With the magnificent rain that has fallen here in Western Qld over the past four weeks, we believe we have timing is right to start up sales again," Mr Curran said.
"The feed is incredible at the moment, with a lot of grasses, herbages and legumes growing – we never have better fattening feed than we do after winter rain. That's why we have partnered with West Coast Northern Livestock in the Territory because it is a good market for them."
The yarding is set to be made up of 2000 steers and mickeys, 1900 heifers and 600 cows to be preg tested on site. Two decks of campdraft-train water buffalo are also on their way.
Mr Curran said the recent renovations of the facility had changed the way it is used, with all cattle pre-weighed and sold in an arena.
"It's a big investment into this facility, it's something different for the area," he said.
Future of Longreach sales
Many people in Western Qld have been skeptical about the plans to add another regular selling centre in the area with Blackall holding weekly sales and the growing popularity of online auctions.
With a large part of the area in drought for most of the past decade, demand for cattle has been low.
Mr Curran said there could be opportunities for saleyards if there is more average, or above average, seasons in the area.
"AuctionsPlus has been good because it has opened our cattle up to so many buyers. But it is hard work and agents still need to work their contacts when they put listings up," he said.
"I think with a bit more demand in this area, there is an opportunity for hybrid sales, where cattle are sold in the saleyards and it is interfaced online."