FURTHER evidence of strengthening in northern Australian livex markets was presented on AuctionsPlus just hours ago when a big line of 768 quality Brahman steers out of Legune Station in the far northwestern corner of the Northern Territory made 313c/kg, on farm.
The offering was the single biggest line of cattle on AuctionsPlus this year, and again reinforced the strong potential for the online marketing platform to service the supply chain needs of the northern boat trade.
Three large northern live exporters operated on the mob at auction this morning, which averaged about 315kg, delivering an average sale price of about $980 a head – on property. The sale grossed close to $750,000.
The price was highly competitive, considering that Beef Central's current weekly Indo steer quote, for cattle delivered Darwin, is 320c. Beef Central's weekly quote is sourced not from agents or exporters, but large market participants who are in the market on a daily basis. The delivered Darwin quote has now risen 35c/kg liveweight in the past four weeks.
The Legune Pastoral offering, totalling 24 decks, is the largest mob seen on AuctionsPlus since the Hayfield Station turnoff in August and October last year.
As can be seen in the images below, the Legune steers were mostly straight Brahmans with a few Brahman cross, predominantly station bred with a few outsiders from Kidman's Ruby Plains bought earlier. They were all number 4s and 5s, 12-22 months of age and ranging from 260-350kg.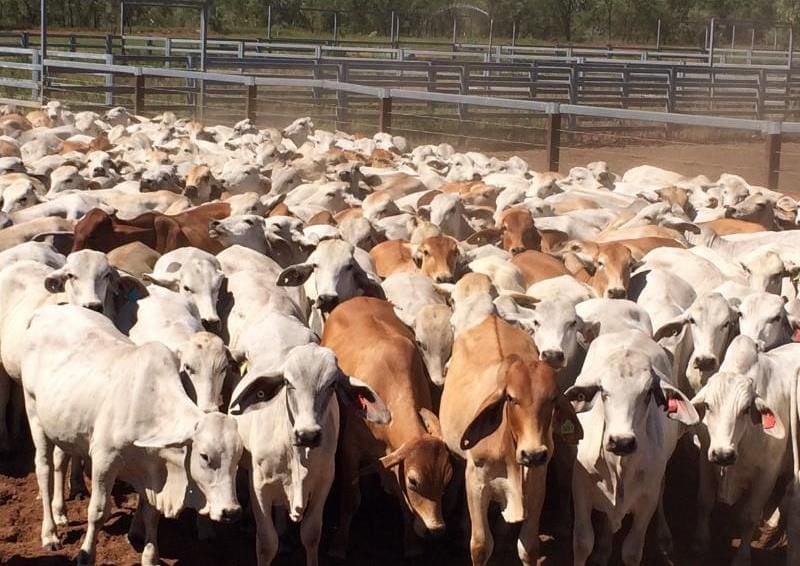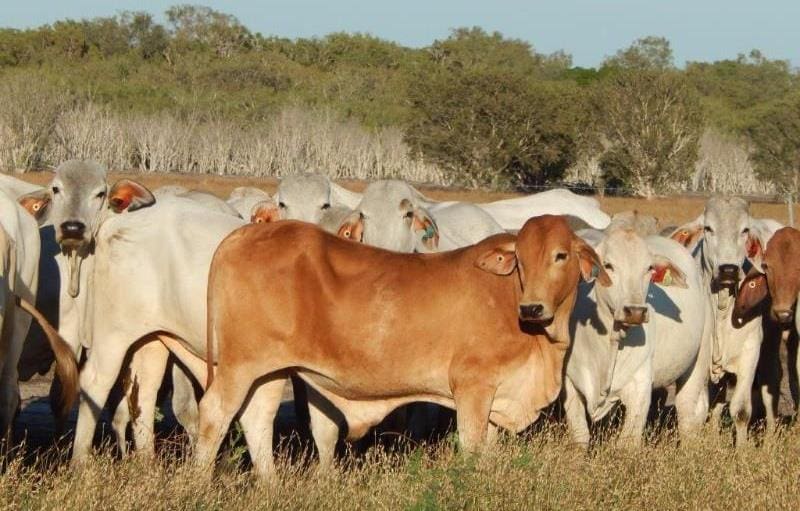 Landmark Katherine assessors Shane Stretton and Barry Groves described the mob as a very good line of young feeder steers suitable for the Indonesian feedlot market.
The steers presented in fresh store to forward store condition, and were mostly clean and tidy around the heads. They were well-handled, having been conditioned using low-stress stock handling measures.
Up to this year, like most northern Australian producers, Legune has sold its boat cattle direct to exporters, Beef Central was told.
Next week:
AuctionsPlus host the Primaries Kimberley Cattle Sale on Tuesday 7 June, offering 1300 cows, joined heifer sand unjoined heifers. Click here to view catalogue.