Yarding 1539 Change -1696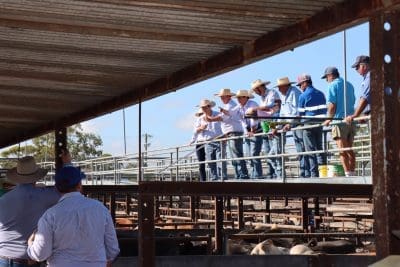 Useful falls of rain across parts of the supply area resulted in a large reduction in numbers down to 1,539 at Dalby.
Despite the rain in the west 680 head from far Western Queensland and a small sample from New South Wales were included in the lineup.
A full panel of buyers was present and all were operating. Light weight yearling steers and heifers returning to the paddock received good support.
Yearling steers and heifers to feed experienced some improvement in price.
Bullocks to export processors sold to strong demand.
Cows sold to a mixed trend with good heavy cows close to firm however plain condition lines averaged 11c to 19c/kg better.
Light weight yearling steers to restockers made to 380c to average 351c and poor quality lines 265c/kg. Yearling steers under 330kg returning to the paddock averaged 342c and sold to 368c/kg. Medium and heavy weight yearling steers to feed averaged 326c with sales to 336c/kg. Light weight yearling heifers under 200kg made to 230c to average 220c/kg.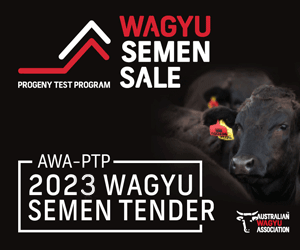 Yearling heifers under 280kg made to top of 284c with a good sample at 241c/kg. Yearling heifers to feed for the domestic market made to 298c to average 277c/kg. Grown steers to feed made to 306c to average 286c/kg.
Bullocks to export processors made to 286c/kg. Medium weight plain condition cows made to 199c to average 191c/kg.
Heavy weight 3 score cows averaged 205c the best of the cows averaged 214c and made to 220c/kg.
Heavy weight bulls made to 275c/kg.
Market Reporter: Trevor Hess
For full NLRS report click here
Link to Dalby Regional Saleyards site for agents draw for upcoming sale