CATTLE prices across all categories are back from where they started 2015, however cow prices have seen the largest decline, Meat & Livestock Australia reported in yesterday's weekly market bulletin.
The eastern states medium cow indicator, after peaking at 197¢/kg liveweight at the end of January, has slowly declined to 163¢ (a fall of 17pc) throughout February and into March. While all other major categories have followed a similar trend, the falls have not been to the extent as the cow category due to a few major factors.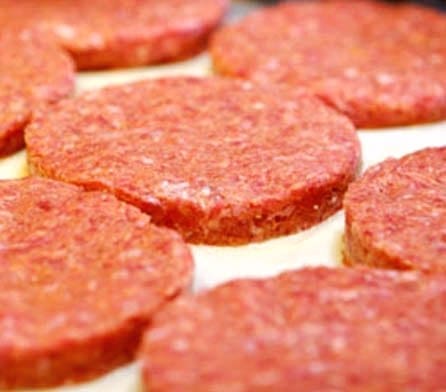 While the A$ has declined, it has not been enough to offset the recent fall (most recent two weeks excepted) in manufacturing beef export prices into the US, Australia's largest manufacturing market.
In February, 90CL (90pc lean meat/10pc fat) cow beef exported to the US averaged A586.5¢, back from the January average of 633.2¢ and well below the highs above 700¢/kg in September and October last year.
That said, MLA suggests it should be noted that the decline has been off a historically high base, and 90CL prices are still above year-ago levels.
While receiving some restocker support following rain in January, cow prices have not been able to benefit from the large feeder activity young cattle and grown steers have received so far this year.
Compared with the 17pc fall in cow prices since the start of February, the EYCI has only declined 5pc; the eastern states medium steer indicator has eased 3pc while the trade steer indicator has improved 1pc.
The eastern states grown steer indicator has also fallen by lesser degree (9pc) since its peak at the beginning of February, assisted by strong muscle cut export values – for instance, grassfed fullset prices to Japan during February averaged 32pc above year-ago levels, at A861¢/kg.
In fact, currently at 215¢/kg, the grown steer indicator is trading at its highest premium, 52¢ over the cow price in more than five months.
Going forward, with the dollar expected to remain low, MLA says cow prices will hinge on US demand and rain bringing restocker optimism.
More positive signs in US imported cow-meat market
Meanwhile the latest weekly Steiner report on imported manufacturing meat into the US suggests greater activity from importers and end-users of lean Australian beef resulted in another step-up in the market this week.
Despite that, the discount between imported frozen and domestic lean beef remains historically large, Steiner said. Earlier sub-arctic weather conditions have warmed up in the last week or two, and this is also the season that lean beef tends to become more popular at retail.
"An increase in demand at this stage would be more than welcome," Steiner said.
The imported 90CL cow beef indicator was up another US7.5¢ this week, to US219¢/lb. In Australian currency terms, that represents an A38.8¢ rise to A601¢/kg, bringing it almost to the level of one month ago, and just above year ago prices (see Beef Central's home-page graph for reference).
The report provided by Steiner Consulting indicates that US slaughter is still well down on last year, which itself was far below the year before, and NZ slaughter is expected to start falling soon.
A note regarding US cow slaughter, however, is that the drop has been mostly in beef cows – indicating herd rebuilding – while dairy cow slaughter has increased on last year.
An increase in Australian slaughter if the dry weather returns and continues could limit the upside potential for cattle prices, MLA said.