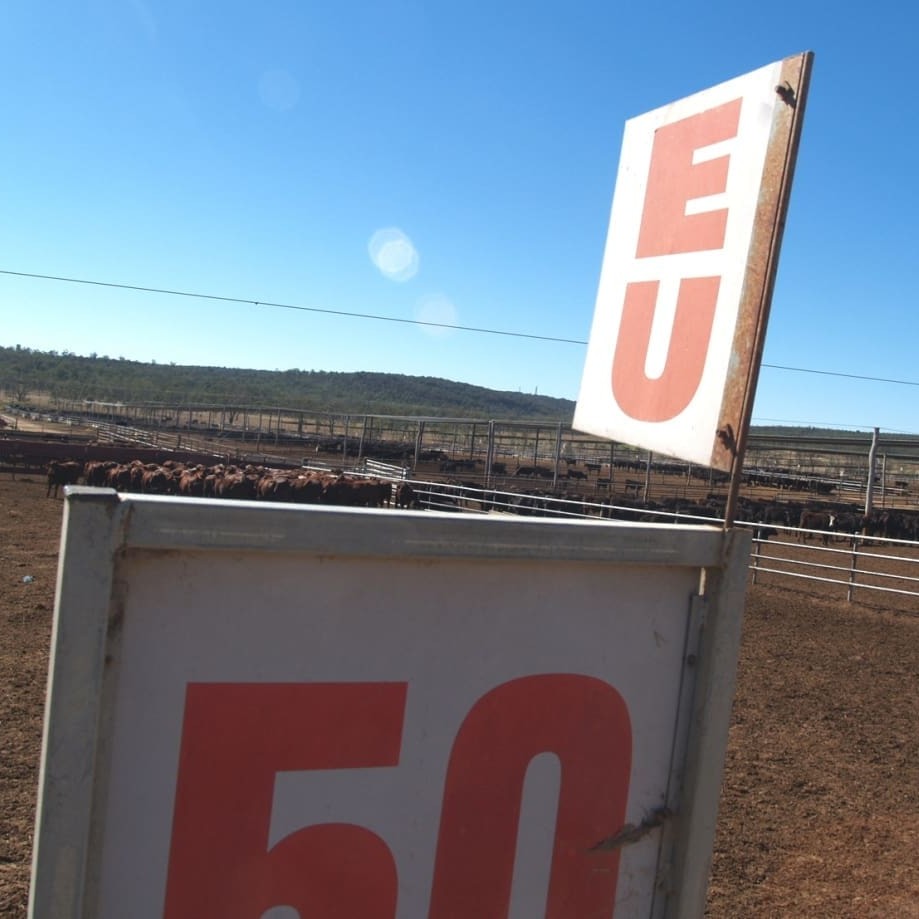 Big premiums of up to 15-20c/kg liveweight are currently evident in the cattle market for EU eligible cattle for both feeder and slaughter market, a prominent EU beef supply chain manager says.
But while the opportunities for Australian beef in the European Union grainfed and grassfed markets are there, the big challenge lies in lifting the volume of accredited supply, says James Maclean from Allied Beef in Toowoomba.
Improved access to the EU's grainfed beef market, via the expanded 48,200 tonne multi-nation quota, is an opportunity that remains under-exploited by producers, Mr Maclean said.
"Nationwide, there are about 2000 EU-accredited producers, but the Australian beef industry's supply links for this market are very fragmented," he said.
"We need to increase our EU herd and find additional pathways to meet their specifications. Australia shares the high-quality grainfed quota with other supplier nations such as the US and Canada but, at the end of the day, we have just as much opportunity to supply as they do."
Queensland-based Allied Beef supplies about 1000 head of EU-accredited cattle each week to processors, drawing on a supplier base from southern New South Wales to Central Queensland.
The business, through its EU Premium Beef derivative, also acts as an EU trade facilitator, vertically linking Australia's EU production chain from producer through to exporter.
"Presently, there is increased demand from backgrounders wanting EU-accredited cattle at 250–350kg to grow out to 400–500kg before being placed on feed for 115–120 days," Mr Maclean said.
EU market specifications varied widely depending on customers' needs, however.
The EU Cattle Accreditation Scheme (EUCAS) allows supply chains to meet the market requirements for the EU.
"It's very difficult to say that the EU market wants 'x' as each Australian processor and lotfeeder develops their own individual relationships with their customers," he said.
"For example, some want Wagyu whereas others are more focused on Angus, while others make no breed distinction."
The EU is Australia's most valuable export market on a dollar/kilogram basis.
Mr Maclean said high-quality grainfed beef could attract 20–40¢/kg on a carcase weight basis than the equivalent non-EU article.
"Currently there is a distinct premium for EU producers to sell into the market as opposed to non-EU feeder or slaughter markets; they're probably 15–20¢/kg live weight better off," he said.
"However, if selling weaners, that premium has been more difficult to realise if sellers are not linked up with EU-accredited buyers."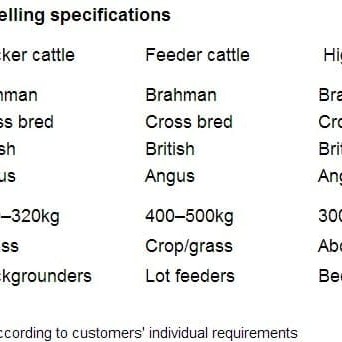 Source: MLA