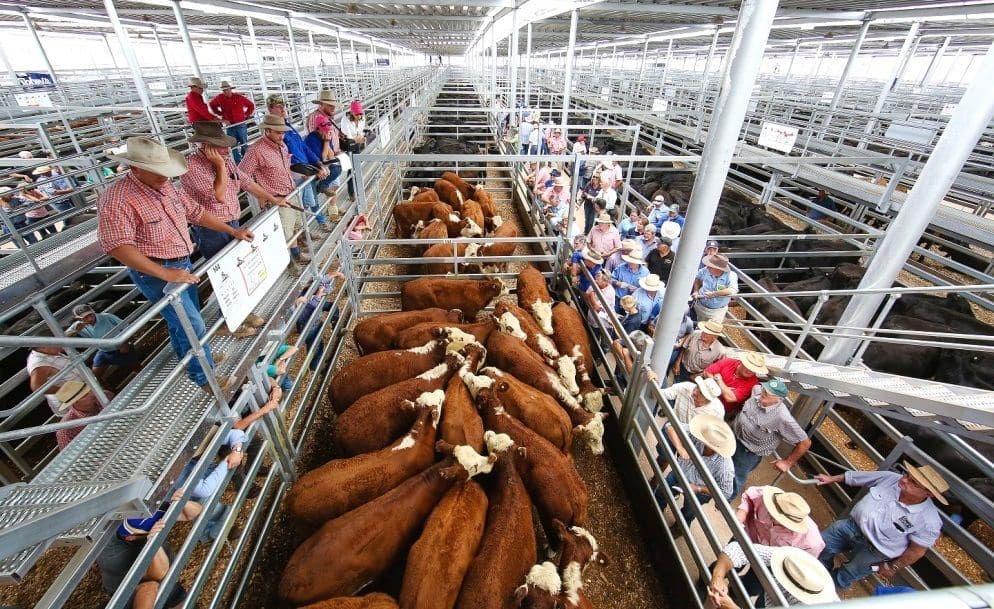 Meat & Livestock Australia's annual saleyard survey has been released.
The survey, conducted with the support of the Australian Livestock Markets Association (ALMA), identifies the total number of cattle and sheep consigned to Australia's saleyards over the course of a financial year, at both national and state levels.
Key points included:
4.66 million cattle* and 14.27 million sheep were transacted through Australia's saleyards during the 2019–20 period
Queensland's cattle saleyard yardings up 3.3% on 2019 levels
All states experienced lower sheep yardings throughout 2019–20
For the year, national yardings of cattle and sheep were 4.66 million and 14.27 million head, respectively, with the results painting a strong picture of a national rebuild across both herd and flock, as all states and species experienced yarding declines from 2018–19, with the exception of SA and Queensland cattle numbers.
Statistics for saleyards in focus include:
Wagga overtook Dubbo as NSW's largest cattle selling centre, up 10.1% to 190,150.
Dubbo fell to become the second largest NSW saleyard, down 19.6% to 155,770.
For sheep, Wagga remained the largest sheep saleyard, transacting over 2.0 million sheep.
In Queensland, Roma remained the largest saleyard, transacting 275,258 head in 2019–20, down 13.7%.
For the full results on each saleyard and a state-by-state breakdown, click here to read the summary and full report.
* Editor's note: MLA's original version of this report included a typographical error, using a figure of 66 million instead of 4.66 million.
Source: MLA