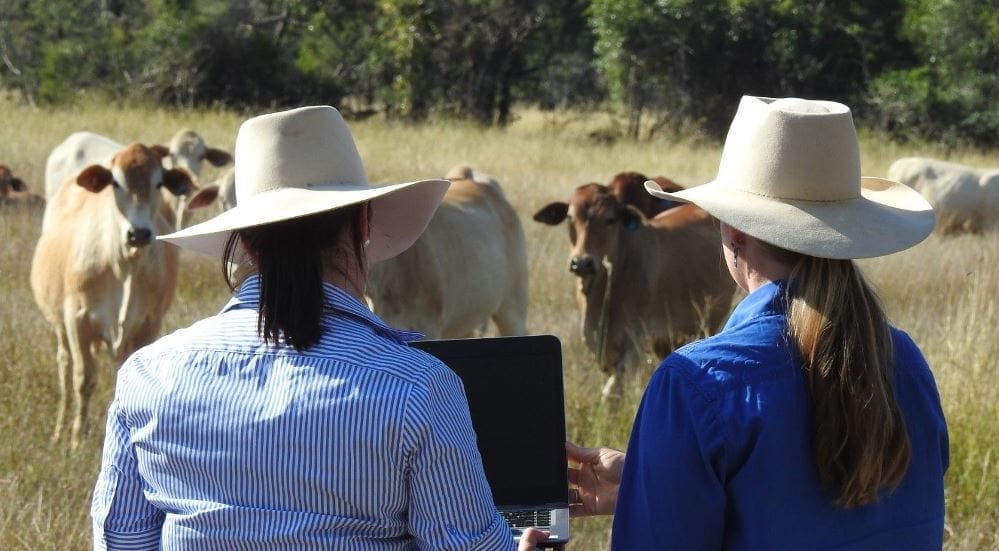 Record livestock throughput cemented AuctionsPlus as Australia's largest digital agricultural marketplace during 2021-22.
The online marketing platform offered 898,747 head of commercial cattle and 4,677,638 sheep and lambs across the financial year ended June 30.
NSW held onto the top listing state for both sheep and cattle, while Tasmania registered the largest increase in listings across both species.
AuctionsPlus continued to see a rise in goat listings, aided by the increased demand and prices across the industry, with 154,041 head offered. Queensland dominated the listings, as goat numbers continue to rise in northern Australia.
Commercial cattle
The Australian cattle market peaked and plateaued during the 2021-22 financial year, with numerous records broken, including for the number of cattle offered.
Total cattle offered in FY22 was 898,747 head, with an average clearance rate of 82.6 percent – down slightly from 82.9pc in FY21 but higher than the 81.4pc in FY20. An overall wet year in FY22, with subsequent pasture growth sustained confidence among cattle producers, despite cost of production pressures rising as the year progressed.
NSW held on to the top listing spot for FY22, with 392,894 head offered and 321,470 head sold – up 30pc and 33pc respectively, on the previous year. Favorable seasonal conditions and record high prices inspired increased flows of trade cattle in NSW, while Queensland remained in a rebuild mode, especially following much-needed late wet season rain. Queensland offerings were stable on last year, at 293,589 head. The NT registered the largest percentage increases in both offering and sales for FY22, with 5676 head offered and 3484 head sold – up 123pc and 41pc respectively.
Victoria and SA both declined in number of head offered, Victoria down 12pc and SA down 5pc in FY22. Local producers subsequently turned to offerings further afar with 45pc of cattle purchased in Victoria travelling from interstate while 40pc of cattle purchased in SA travelled from interstate.
A notable uptake of the online platform for FY22 was registered in Tasmania, where numbers offered increased by 38pc and sales increased by 29pc. Western Australia registered the highest clearance rate of 94pc for the year, while throughput and sales eased due to subsiding demand from the eastern states and improved local conditions.
Cattle – Regions
Southern Queensland went back-to-back as the number one region for both listings and purchases on AuctionsPlus in FY22. The region accounted for 14.5pc of commercial cattle listings, with 129,552 head listed online – 21pc higher than FY21. Southern Queensland also led the way in cattle purchases, assisted by restocker, processor and feedlot presence in the region, with 171,679 head bought online – a 38pc increase on FY21. Central West NSW made a return to the top five listing regions, with a 249pc increase in the number of head offered.
AuctionsPlus steer and heifer listings increased year-on-year in FY22, with the categories achieving 86pc and 85pc clearance rates respectively. Steer offerings increased 21pc in FY22, as heifer numbers only increased 4pc – demonstrating producer's continued intentions to hold onto potential breeders and rebuild herds.
For the female offering, lighter heifer categories experienced the highest price increases from FY21, with 200-280kg heifers up 34pc, to average $1588/head for FY22. For the steers, the 200-280kg category was the largest offering with 100,443 head, averaging 32pc higher than FY21, at $1745.
PTIC heifers dominated as the single largest category on AuctionsPlus for total throughput, with 114,947 head offered. Strong demand, especially during 2021 boosted returns, with a 72pc clearance rate and prices averaging 29pc higher in FY22, at $2796.
Listings of cows with calves at foot were static year-on-year, with 52,368 head offered – but with significant premiums and clearance rate differences between joined and unjoined categories. NSM cows and calves registered a 103pc increase in listings, while SM cows and calves fell by 60pc and PTIC cows and calves fell by 33pc. Prices for NSM cows and calves increased 25pc to average $3453/unit in FY22, while SM cows and calves increased 29pc and PTIC cows and calves increased 43pc.