AFTER breaking through the 400¢/kg mark at the beginning of the year, the Eastern Young Cattle Indicator has continued to make rapid gains, sitting today at 489.25¢/kg.
It's not only the highest the industry's primary cattle price indicator has ever been, but its looking likely of breaking through the 500¢ mark some time soon.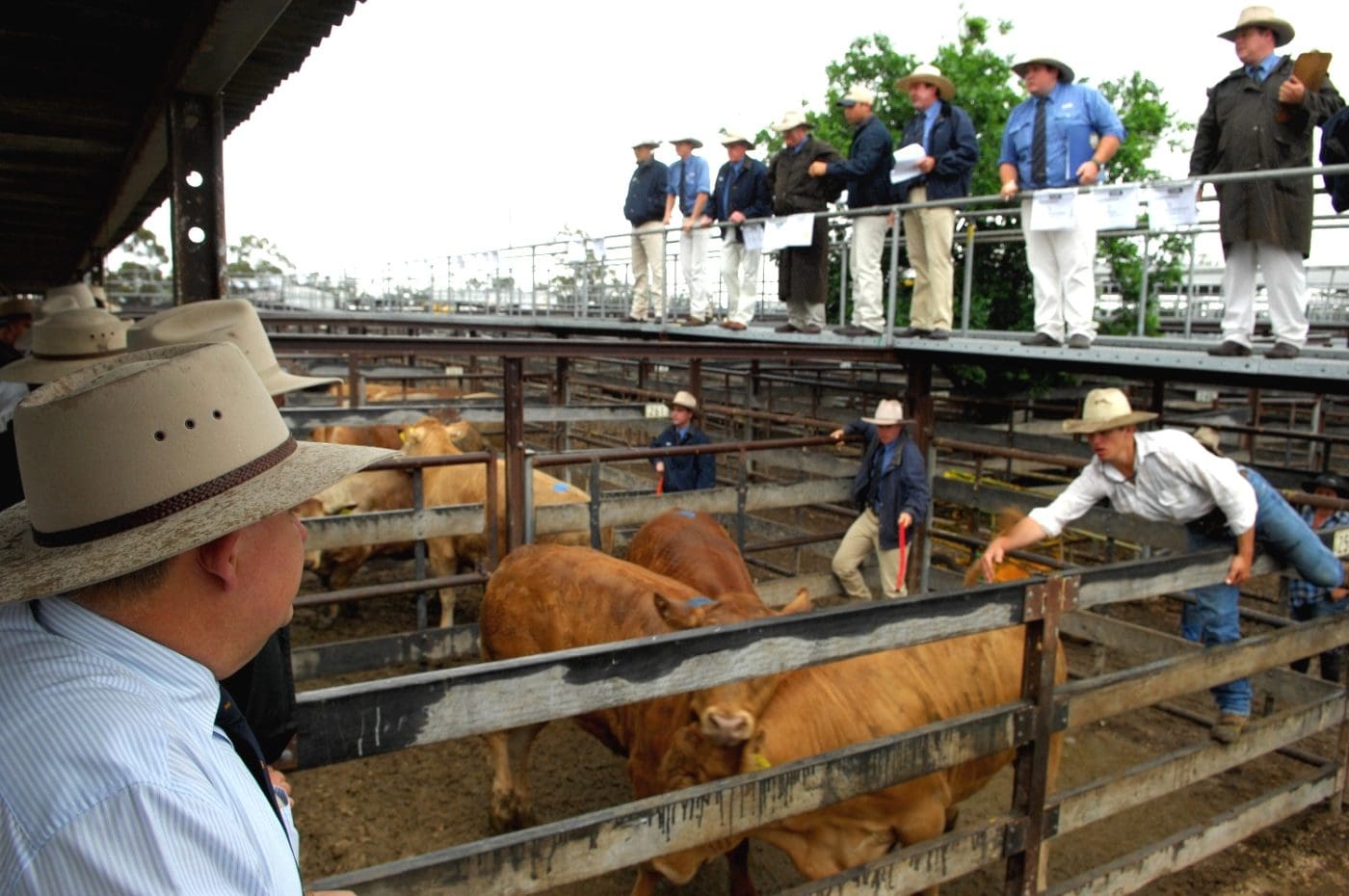 "As we stand, there are six saleyards already averaging over 500¢/kg for EYCI eligible cattle, including CTLX Carcoar, NVLX Barnawartha, Shepparton, Wagga Wagga, Pakenham and Forbes," MLA's weekly bulletin reported this afternoon.
As reflected in Beef Central's weekly kill report on Tuesday, the interesting transition this year has been the strength of the southern markets relative to the north, with many of the markets south of Dubbo taking the lead as those receiving the strongest prices.
Bolstering prices has been particularly strong feedlot demand, with most feedyards around the country at capacity, and lotfeeders dominating the number of cattle purchased in the EYCI mix.
Within the categories, the yearling steer cohort across the eastern states is at 506¢/kg, while heifers are lagging 42¢ behind, but likely to move relatively quickly once strong restocking interest is ignited, MLA suggests.
What's going to keep the market moving higher? Firstly, the demand side of the equation for young cattle is likely to remain quite strong, particularly from lotfeeders, and especially when true restocking interest sparked. And on the supply side, after what has been two exceptionally high years of cattle slaughter and live exports, the national herd has declined to an estimated 26.5 million head – its lowest point in two decades – leading to much tighter supplies for years to come.
"Indeed, there is a silver lining in the outlook, in that those in the fortunate position of having cattle to sell will be in a very favourable position, but for those looking to enter the market, the exercise will be costly, and is likely to remain the case for some time," MLA's weekly bulletin said this afternoon.
Saleyards throughput
In sales held yesterday, throughput at Dalby was steady, with 5734 head yarded. Restockers responded to forecast rain and additional buyers joined lotfeeders in a mostly dearer young cattle market. There was a full field of export buyers but the market trended mostly cheaper, with prices unable to match the high returns at markets further south. Light (200-280kg) C2 yearling steers to restockers and medium weights to lotfeeders averaged 266¢ and 262¢, respectively, both up 6¢/kg week-on-week. The medium C2 yearling heifers to feeder buyers improved 3¢, averaging 227¢ and selling to a top of 246¢/kg. To slaughter, C4 bullocks eased 2¢, averaging 234¢, and heavy D4 cows slipped 13¢, averaging just below 200¢/kg.
Yardings at Casino declined 24pc to 1930 head, with reduced numbers of light weight vealers. Vealers recovered some of last week's losses while cows sold to a mixed trend. Light (200-280kg) C2 vealer steers and heifers to restockers improved 9¢ and 10¢, respectively, averaging 245¢ and 228¢/kg. Medium D3 cows to slaughter eased 4¢, averaging 179¢, while the heavy lines improved 4¢, averaging 194¢/kg.
Consignments to Warrnambool lifted 61pc, to 1434, and quality was again mostly plain to average and at times too poor for some buyers to operate. However, prices on the better quality lines held firm. Heavy D1 yearling heifers to slaughter averaged 174¢, selling from 160¢ to 194¢/kg. Heavy C2 grown steers eased 2¢, averaging 266¢, while the C3 portion gained 4¢, averaging 291¢ and selling to a top of 300¢/kg. Heavy D1 dairy cows improved 3¢, averaging 167¢/kg.
At the close of Thursday's markets, the Eastern Young Cattle Indicator (EYCI) finished at 489.25¢, up 1.75¢/kg on where it finished the previous day and the highest value on record. Trade steers were steady, at 286¢, while medium steers eased 3¢, to 249¢/kg. Feeder steers gained 1¢, at 274¢, and the heavy steer indicator improved 2¢, to 267¢/kg. Medium cows were unchanged on 186¢/kg.
Source: MLA