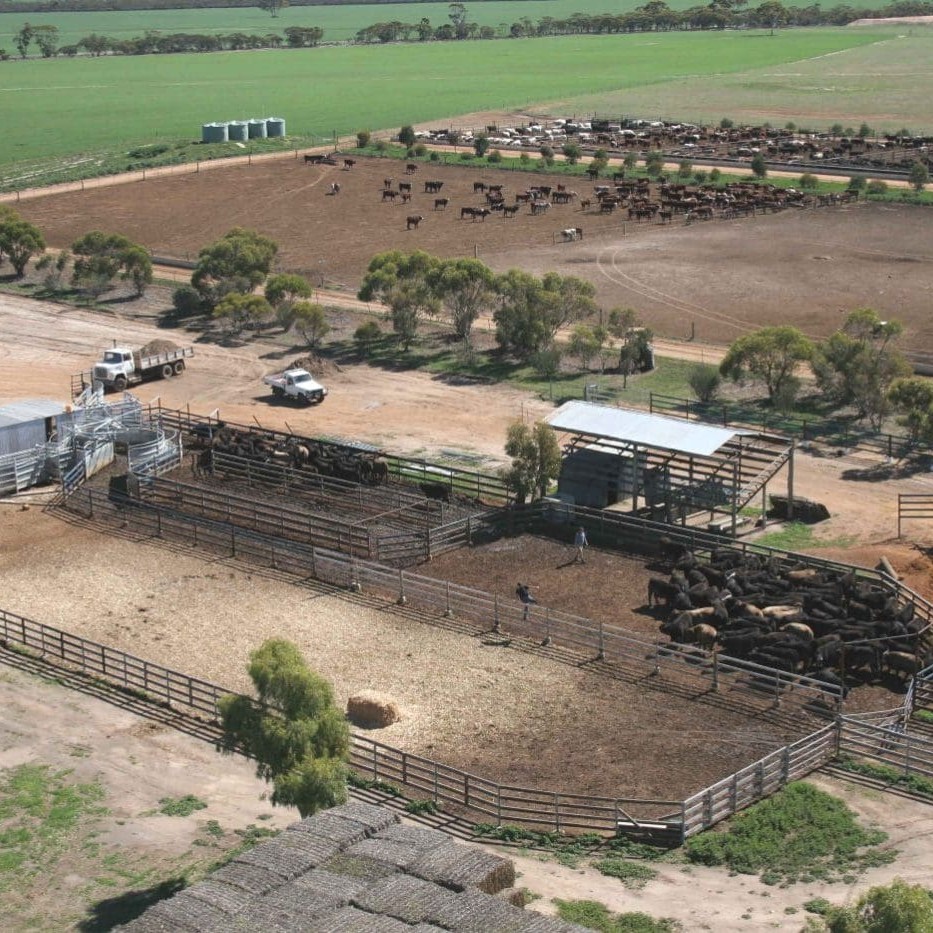 Poor profit outlook on non-committed grainfed cattle is taking a toll on smaller lotfeeders, evidence presented in yesterday's December quarterly feedlot survey suggests.
As highlighted in Beef Central's regular trading budget forecasts conducted on 100-day cattle, profitability in feeding non-committed export weight cattle, at least, has been hard to come by over the past 18 months.
The December quarter feedlot survey released yesterday by Meat & Livestock Australia and the Australian Lot Feeders Association reveals a big slide in feeding capacity among smaller feedlots.
AusMeat's National Feedlot Accreditation Scheme coordinator Craig Firrell confirmed a trend where a growing number of NFAS-accredited feedlots in the two smallest size categories (less than 500 head, and 500-1000 head) have entered into voluntary licence suspensions over the past 12 months.
A voluntary license suspension allows a feedlot operator to temporarily close a feedlot, avoiding annual NFAS audit and other administrative costs, without losing the feedlot license outright.
Comparing the latest December quarterly results with the same period a year earlier, there was a 20 percent decline in feeding capacity for the smallest category for feedlots less than 500 head in size. That represented an outright decline of about 16,000 head, to a current capacity level of 65,000 head.
In the next largest 500-1000 head category, the decline was less severe, but still significant at 12pc.
The trend was evident across Australia, with the exception of WA, where there was a rise of about 4000 head in capacity in the smallest feedlot category. South Australia was particularly hard-hit, falling from around 8000 head capacity to 2000 head for feedlots 500 head or less in size.
ALFA president Don Mackay said the trend indicated the ability of smaller lotfeeders who had less capital invested in their infrastructure, and little or no staff requirement to run a small 'opportunity' feedlot, to move in and out of feeding operations as the market dictated.
"They don't have the capital tied up that the larger feedlots do, and can treat lotfeeding more as an opportunistic business option, often to add value to their own grain produced on-farm," Mr Mackay said.
"There is no reason why they won't re-activate their licenses when circumstances start to look more favourable."
At the other end of the 'capacity' scale, there has been a surprising rise in the capacity of feedlots in the 10,000-plus category reported over the past 12 months. Licensed capacity among the largest feedlots has risen about 13,000 head in the past year, with the biggest increase evident in NSW.
If the April 2012 closure of the 35,000 head capacity JBS Prime City feedlot in NSW is accounted for, the net rise among large feedlots could be even bigger.
A quick ring-around among feedlot contacts struggled to find a plausible explanation for the increase, apart from a modest rise in capacity at North Australian Pastoral Co's Wainui feedlot in Queensland a year or more ago, and a yet to be completed project to expand numbers by around 5000 head at the Stanbroke Pastoral Co feedlot on the Darling Downs.
Overall Australian feedlot capacity in the December quarter reached 1.275 million head, down about 39,000 head on a year earlier.