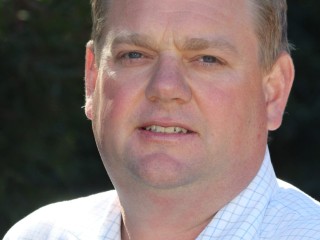 Excellent rains this week have given winter crops a good drink with parts of NSW and Queensland benefiting from widespread falls.
In Southern Queensland St George, Goondiwindi and Mungindi recorded 25-30mm while the Darling Downs had lighter falls of 5mm. In NSW Narrabri had 40mm, Moree 36mm, Tamworth 47mm, Gunnedah 43mm, Coonabarabran 50mm, Dubbo 60mm, Trangie 39mm Coonamble 45mm and Walgett 25mm. This rain will help fill wheat crops and secures production for growers.
The rain along with macro-economic global factors like the economic basket-case in Greece has put downward pressure on grain markets.
Currency is also playing a role with the AUD moving within a 10c range in the past fortnight. It is currently sitting at 0.9764. This has opened some grain export doors although buyers are watching markets fall and waiting.
In the US winter wheat planting is been effected in the southern parts by dry conditions where the drought is persisting and causing concerns.
The US corn harvest is in full swing with mixed yields reports. The recent selloff with corn futures in the last month of $1.50/bushel equates to about $60 per tonne AUD, which could result in increased demand for corn as ethanol consumers and lot feeders take advantage of the recent selloff. Watch this space as reports of yields transpire. Domestically we have not seen the same price decline as the fall in the Aussie dollar offsets some of the US futures decline.
Feed wheat delivered Darling Downs November/December has been trading at $245 delivered. Feed wheat delivered Goulbourn Valley October is $212; delivered Newcastle $238; and Liverpool plains $225. Barley on the downs has not seen a lot of support and is trading at $238. Sorghum has also been under pressure and is trading around $230 delivered downs for October. The grower has held this market up well with only limited selling. With more rain forecast sorghum may have more downside, however this could Corn futures could have some upside which may offset this.
Prices quoted in this column are of an indicative nature only to illustrate trends and do not represent a definitive buy or sell price at a given point in time. For specific prices for your region contact the author at luke@robinsongrain.com.au or (07) 4659 0755 or twitter @lukergtgrain