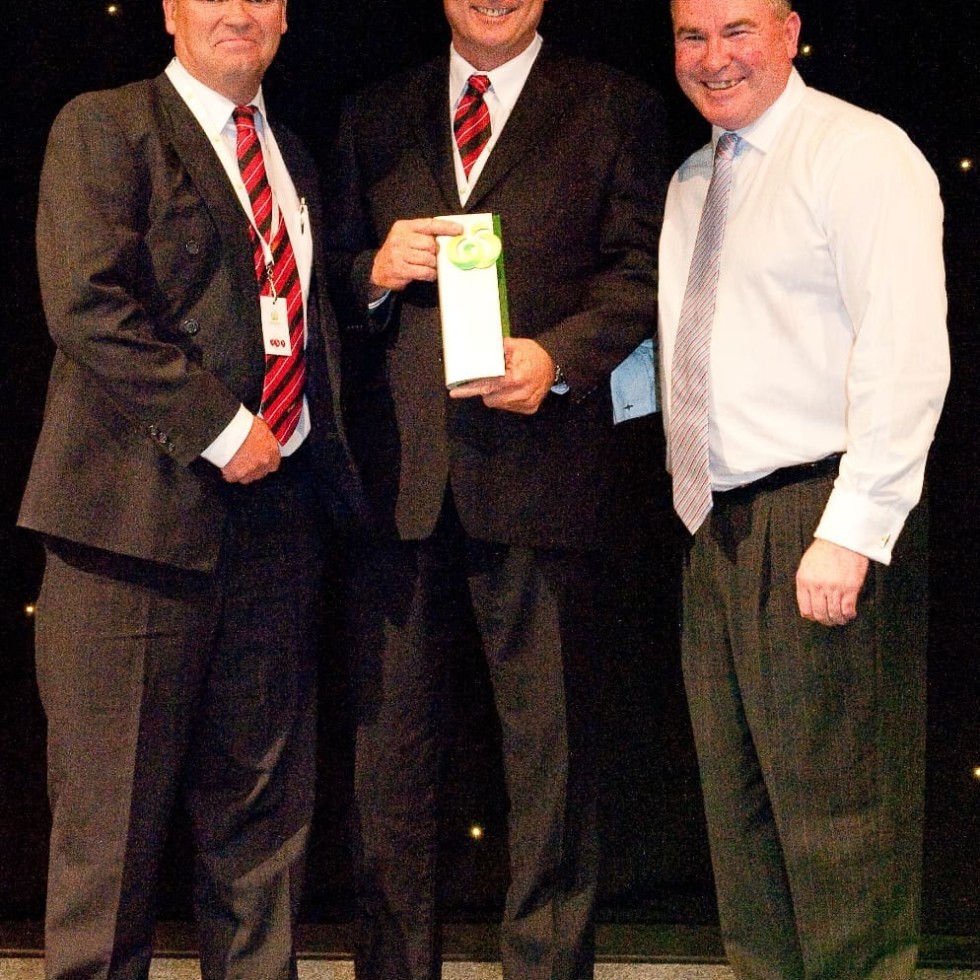 The largest Woolworths livestock contract-holder in Australia has earned the 2012 crown as the national supermarket group's Meat & Livestock Supplier of the Year.
Elders Ltd's Killara feedlot near Quirindi in northern NSW claimed the 2012 supplier crown at a glittering Woolworths supply chain awards dinner held in Sydney recently. Demonstrating the truly national flavour of the awards, second place went to a South Australian Woolworths contract-holder, and third to a smaller Central Queensland supplier (more details below).
The annual competition benchmarks livestock suppliers from across Australia based on compliance with Woolworths specifications, MSA grading compliance, and other supply factors including innovation, procurement initiatives and overall customer service.
"Killara won the award this year as a result of consistent, year round performance, very high compliance against MSA requirements, and attention to detail," Woolworths national livestock manager Brett Thompson said.
Elders has held a Woolworths supply contract since the company part-purchased Killara in 1996. The company took over 100pc ownership two years ago.
The feedlot a year or so ago expanded its Woolworths supply contract from around 300 head/week to 450 head/week, all processed through Woolworths' Tamworth boning room. That expansion came as a result in expansion in Woolworths MSA beef requirements, and not at the cost of cannibalising contract capacity from other Woolworths suppliers.
The company's contract includes around 300 bodies weekly averaging about 240kg, and another run of 150-180 heavier cattle averaging 280-300kg. Most are British, British x, Euro X, with a maximum Indicus content of a Santa or better.
Using Elders' NSW and Queensland agency branch network, Killara typically buys more than 1000 feeder cattle each week, about 40pc of which are now directed into the expanded Woolworths contract.
Feedlot manager Tony Fitzgerald said it was the 'one percenters' that had added up to make the difference in earning this year's Woolworths award, after figuring in the placings a number of times earlier.
"We like to think we are doing a lot of things just a little better, working together to ensure all cattle fulfil their genetic potential," he said.
One of the changes in livestock procurement that has further lifted performance has been a focus on sourcing bigger, more even lines of feeder cattle through direct supply channels.
Killara, licensed and constructed for 20,000 Standard Cattle Units, works closely with a key network of producers and dedicated backgrounders to supply a large proportion of its cattle requirements. This is driven by providing performance feedback to the group and implementing best-practise preconditioning and vaccination protocols.
"We're really working closely with our suppliers, getting Bovillis MH and IBR vaccines into these cattle – one shot on property of origin and another at induction. That is delivering very good pen health," Mr Fitzgerald said.
"We had a bit of a respiratory challenge go through in July, partly because we were back in the saleyards for a while, but since then, it's been a great run, health wise."
Another factor in outstanding feeding performance over the past 12 months has been compensatory gain, with a lot of feeder cattle coming in in 'real' store condition, due to the prevailing season across much of the livestock catchment area.
"It's been some of the best feeding performance I have ever seen," Mr Fitzgerald said. "They're just flying. Most of the trade cattle are doing around 2kg/day, for consumption of 13.2kg/day, as fed."
"There's no doubt that sourcing good, even, larger lines of cattle out of the paddock has been one of the secrets to the recent performance. You might have to pay more for them, but we think it's worth it, in terms of the performance outcomes," he said.
Killara uses steam flaking as part of its grain processing system, traditionally using a two-thirds wheat, one third barley ration. Currently, however, corn has replaced the wheat component, based on an opportunistic purchase of corn normally directed into the gritting market.
The feedlot stands behind a commitment to supplying a safe, sustainable and quality product using the latest industry knowledge, science and technology. It operates under the National Feedlot Accreditation Scheme, Cattlecare and MSA accreditation processes and functions within the guidelines of an Animal Care Statement.
It also operates under an Environmental Management Plan which complies with the National Beef Cattle Feedlot Environmental Code of Practice and is accredited and certified under the Livestock Production Assurance and European Union market requirements.
Feedlot manager Tony Fitzgerald and trading manager Andrew Talbot collected the award on behalf of Elders at the Sydney dinner.
South Australia's Iranda Beef crowned runners-up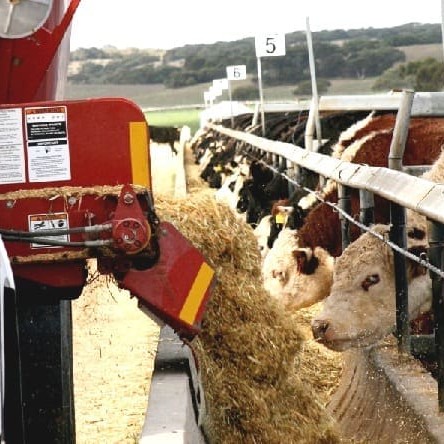 Runner-up in this year's Woolworths supplier awards was South Australian lotfeeder, Paul Vogt, whose Iranda Beef feedlot is located in the state's upper south east.
Over the past 15 years the Iranda Beef business has grown from an opportunity feedlot into one of the most modern feedlots in South Australia, with a capacity of around 4000 head.
The feedlot focuses on quality and consistency through an integrated backgrounding and lotfeeding operation based on locally sourced British, British x and Euro x feeder steers and heifers.
The Vogts have a supply contract into Woolworths' T&R Murray Bridge processing program in the state's southeast corner.
Placed third in the awards this year was one of Woolworths' group of smaller suppliers, Dougal Hamilton, from Maroon feedlot near Eidsvold in Central Queensland's Dawson Valley. Maroon feedlot has held a Woolworths contract for 10 years or more, supplying Brismeats Ipswich with a B-double load per month.