An innovative feed milling process introduced at Mort & Co's Grassdale feedlot this year is enabling the operation to make more effective use of cotton seed by turning it into separate energy and fibre components.
The process is unique to cattle lotfeeding operations in Australia and possibly the world, and has been adapted by Mort & Co from the US plant oil producing industry.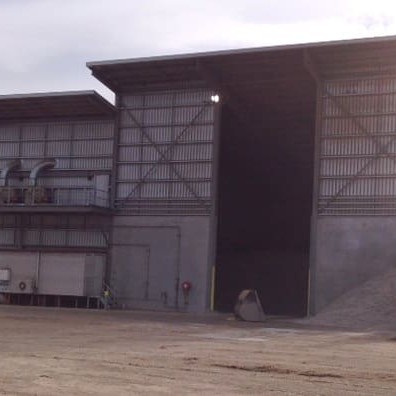 The cotton seed dehulling plant at Grassdale which came online earlier this year cleans cotton seed sourced directly from gins before removing the hulls and cracking the seed in a technique similar to roller milling.
The process effectively produces two ingredients: the cotton seed 'meat' – the internal energy-dense, high-fat and easily digestible component of the cotton seed – and the fibrous hull, which is a useful source of roughage.
Grassdale feedlot manager Jordan Peach explained during a tour of the feedlot yesterday that the process enables Mort & Co to use cotton seed more effectively than it otherwise could in its whole form.
"Cotton seed is a good commodity, we've used it a lot in the past and a lot of feedlots still use it in whole form," he said.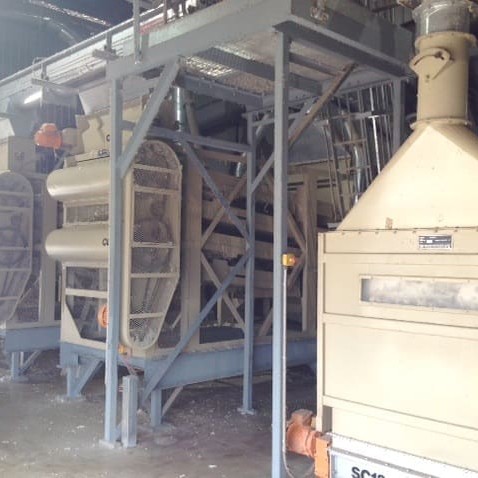 "But you are restricted in how much you can feed because it is such a bulky product.
"It can build up in the rumen and suppress appetite, which is obviously not what we're seeking to do while cattle are on feed."
Instead, the new process enables Grassdale to incorporate the "meat" component of cotton seed into its ration, which provides comparable energy and fat levels to grain.
Mort & Co private client manager Ben Maher said the cotton seed meat is easily digestible by cattle and provides an effective substitute to vegetable oil, which costs around $1000/tonne.
He said the rich nature of the ingredient meant cattle did not eat as much but still converted just as well.
"We are seeing pretty good net feed conversion rates," he told Beef Central.
"From our ration we're always striving to get something that is improving the conversion rate.
"That is what it is all about – how much it has got to eat to put on a kilo of beef, and we're always trying to be at the forefront of that, and this is what we've come up with at the moment."
He said the cotton seed dehulling process was effectively providing two ingredients out of the one.
"Cotton seed costs around $250 a tonne, whereas vege oil is now $1000 a tonne, so it is a cheaper alternative for fat."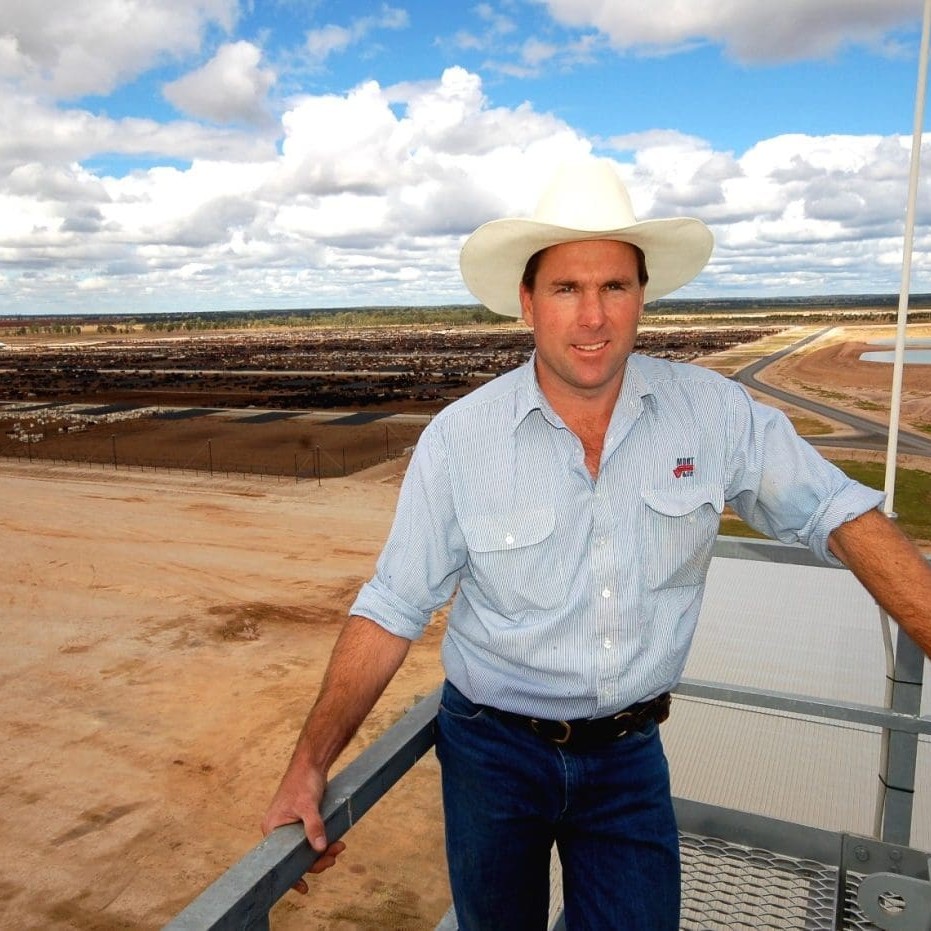 The Grassdale feed milling operations are currently producing about 500t of mixed feed commodities per day, with the cotton seed processing plant contributing around 100t/day to that volume.
The state of the art Grassdale feedlot received its first cattle in November 2007. Mr Peach said the 34,000 head facility had maintained an average occupancy rate of 28,000 head since that time.
The increased demand for lot feeding created by dry conditions across northern Australia in particular has filled the feedlot to capacity in recent months, with a high volume of Brahman type cattle from Queensland Gulf and Northern Territory stations currently on feed at Grassdale.
Mr Peach said historical throughput data showed that Grassdale has now fed 580,000 cattle in its six years of operation.