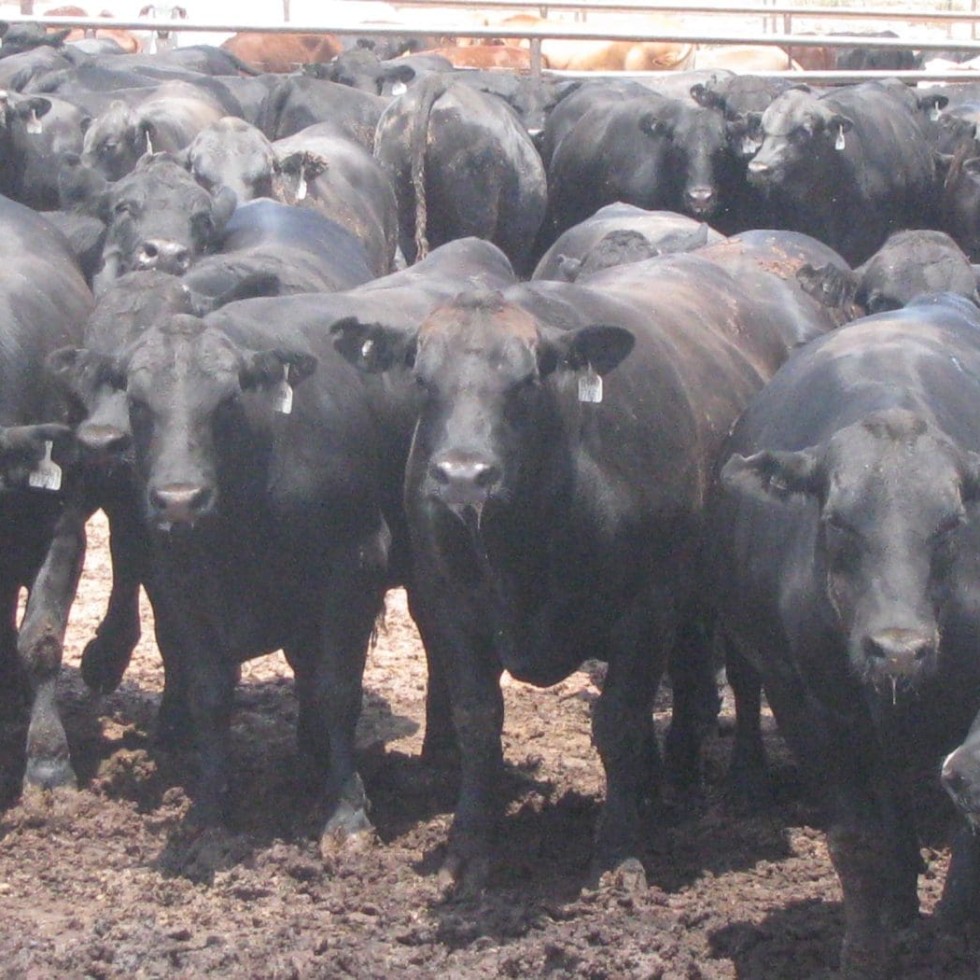 A combination of ideal feeding conditions and quality breeding and management has delivered a near-record daily gain performance result at Grassdale feedlot on Queensland's Darling Downs.
A mob of 168 Shorthorn x Angus and straight Angus steers recently custom-fed for McNicholl Family Trust, Dulacca, produced an average daily gain of 2.74kg over 102 days, at close-out from the feedlot early last week.
The steers produced a feed conversion rate of 6.48:1 as fed, or 4.66:1 on a dry matter basis.
At a ration cost of $260/t, their ration cost-of-gain was $1.68. With a feedlot processing cost of $15/head and health cost of $1.47/head (there was nil mortalities and only eight head were pulled for bulling or treatment), the total processing and health cost of just 6c/kg represented a total COG of $1.74/kg.
One of the secrets behind the steers' prodigious gain performance was their average consumption over the 102 day feed period – a massive 17.76kg/day, which tailed-off very little during the latter stages of the program, despite the inset of hot weather. From around Day 70 they averaged above 20kg/day consumption, peaking at around 22kg/day in early Nobember.
To illustrate the impact that such performance can have on profitability, the steers produced a net outcome well over $100 a head better than Beef Central's 'benchmark' 100-day grainfed animal, used in our fortnightly feedlot breakeven calculations.
Feeding the McNicholl steers into our spreadsheet produced a net profit of $67.70/head, in comparison with a minus $41.07 results for our benchmark steer at the same exit point – a huge turnaround of $108.77.
Even attributing a 5c/kg higher buy-in price, which some would argue the steers warranted, would still deliver a turnaround of $80+ over Beef Central's benchmark steer.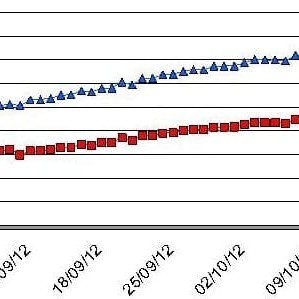 Grassdale feedlot private client manager Ben Maher said the McNicholl cattle were in the top three or four all-time best performers for weightgain since Grassdale was established in 2008, and may be the best ever.
"In my recollection, we have really only seen gains above 2.5kg/day twice before, for significant lines of cattle of 100 head or more," he said.
He suggested that a number of factors had come together to produce the outstanding result.
Firstly, the result came at the end of an exceptional spring period, conditions-wise, for feedlot gain performance, with many feedlots reporting gains up to 10pc better than yearly averages.
"The health performance of the cattle was exceptionally good. To have a pen of Angus cross and hardly have to treat any is rare in itself. The steers did not receive any pre-entry vaccination, but received Rhinogard at induction, making the result all the more impressive," he said.
Another advantage was that the vendor-bred steers were fed as a single mob in their own pen – but sometimes such vendor-bred cattle could be 'really soft and not exposed to anything' and could still suffer respiratory problems as a result, Mr Maher said.
Nor did the steers exhibit any signs of compensatory gain, which might have partly explained their high performance.
"The big thing about them was that they had some frame under them, and real potential to grow," Mr Maher said.
"We put them in at a lighter feeder entry weight (average 370kg), with the expectation that some might run out of steam and be pulled out early for the Woolworths market. But they just grew and grew. Even when they finished, you wouldn't have said they were massive bullocks – they could easily have done another 20 days – they didn't tail-off at all."
"They were sitting on 21-22kg consumption per day for long periods. We will see cattle hit those sort of figures reasonably often, for short periods, but to sustain over a longer period, and through some heat and erratic weather towards the end is much harder," he said.
Mr Maher said for such high growth cattle, their conversion rate (6.48:1, as fed) was still 'very good'.
"Anything under six and a half is impressive. At this time of year, we would regard gains of 2.3kg/day at a conversion of 6.5:1 as pretty good. We'd like to think, also, that Grassdale's feeding and management program also helped the steers express their genetic potential," he said.
Mr Maher said one of the attractions to Mort's Private Client custom feeding program was that each client group was fed as a mob, with no co-mingling, and additional feedlot performance data could be provided, like that delivered on the McNicholl cattle.
The finisher ration used in the program was around 71pc dry matter, starting on wheat and ending on a wheat/sorghum steamflake blend. Another performance factor was that the steers were well-handled and quiet, and went straight onto feed without setback when they entered their feeding pen.
Strong carcase performance
The McNicholl steers not only did well in the feedlot stage, but performed strongly in the chillers when processed at Kilcoy Pastoral Co's specialist grainfed plant in southeast Queensland last week.
Kilcoy livestock manager Craig Price said the carcases performed well for marbling, eye muscle area (an indicator of yield), finish and overall grading.
While Kilcoy does not hold an MSA license, it kindly applied an MSA assessment, using a qualified grader, as a means of delivering closer scrutiny over this line of high-performance cattle.
With the exception of a handful of 'carry-over' bodies held in a separate chiller due to space, which missed out on the grading exercise, all 162 bodies assessed made MSA.
The steers averaged 345kg carcase weight, producing an average Oss score of 172, rib fat of 16mm, and eye muscle area of 83sq cm. Their average AusMeat marbling score was 1.6, with 29 carcases scoring marbling scores of 3s or better, and just three bodies scoring less than BMS 1. The majority made MSA boning groups 6-8.
"Despite being high-growth cattle, their meat quality characteristics were not compromised in any way," Mr Price said.
"So far as meat quality goes they were great – near perfect for 100-day cattle. They certainly marbled better than the average, and they would not disappoint any of our grainfed customers," he said.
While no yield calculations were made, their average eye muscle area of 83sq cm indicated they would provide good boning room yields.
Some of the cuts would likely end up on the domestic market, while others would go into a variety of Kilcoy's export programs, Mr Price said.
Tomorrow: Beef Central continues its review of the performance of this special line of cattle with comments from feedlot nutritionist, Matt George, Bovine Dynamics, and vendor Lee McNicholl.