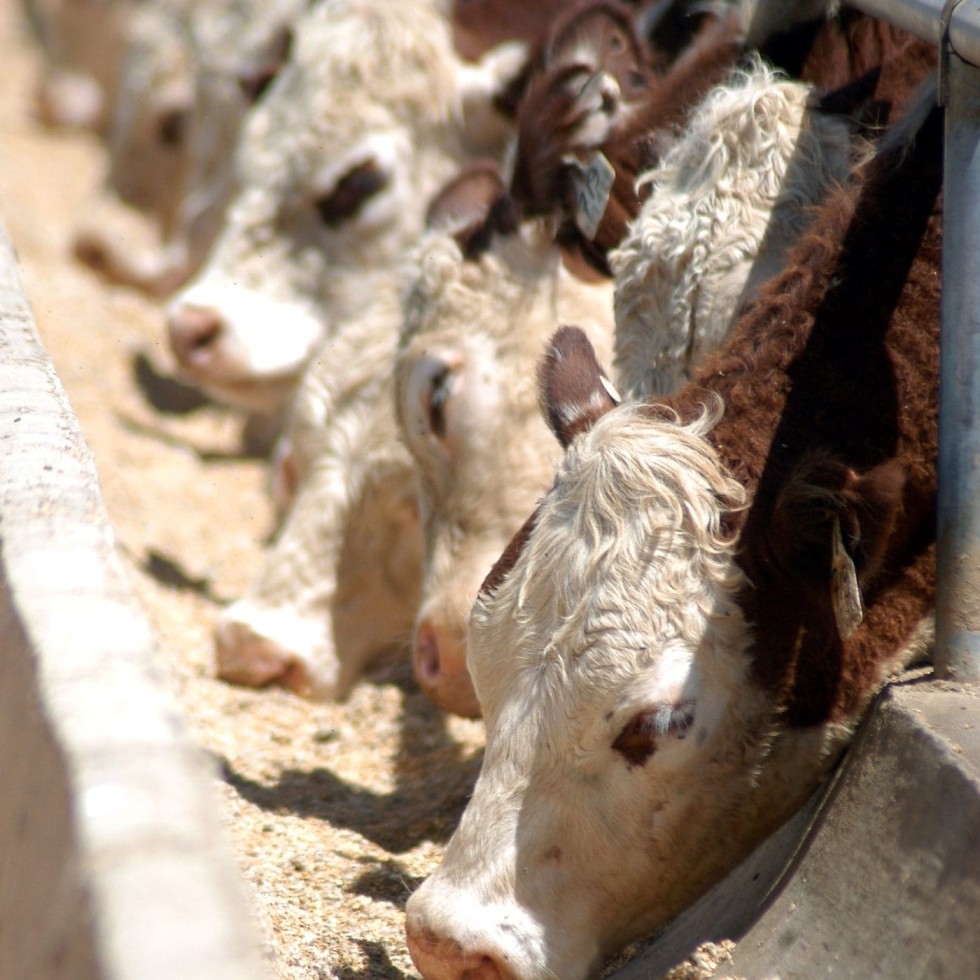 The overwhelming majority of Australian consumers are comfortable with the grainfed beef sector's performance in areas like animal welfare and environmental management, research shows.
In a recent commentary to members, the Australian Lot Feeders Association's chief executive, Dougal Gordon, touched on the grainfed sector's 'brand image' with the broader community, and how lotfeeders themselves are becoming strong advocates for their industry, informing and educating others about the sector's approach to such issues.
"ALFA has access to an array of media monitoring tools which have been set up to detect criticism of the sector, and we respond promptly, when it occurs, without fear of favour," Mr Gordon told members.
"However, given that we tend to focus on these criticisms, it is easy to feel as though this is representative of general consumer sentiment. In contrast, consumer research indicates that the reality is quite different, and ALFA is now modifying its strategy as a result," he said.
Meat & Livestock Australia conducts regular consumer surveys and focus group research to determine consumer perceptions, key drivers of purchasing decisions and changing trends over time. The research is conducted using representative demographics and sample sizes of the main grocery buyers in Australia on an ongoing quarterly basis.
Some of the key take-home messages of relevance to the lotfeeding sector include these points:
There is no groundswell of consumer opposition evident against the cattle feedlot sector. In fact 84 percent of consumers surveyed were either indifferent towards the sector, or are considered 'low carers'. Only 13pc of respondents believed that beef was not produced in an ethical and animal friendly manner, with these consumers tending to be females who did not have children and were vegetarian.
When buying red meat, consumers in order of priority were looking for quality, value, convenience, nutrition and origin. Even when prompted, consumers involved in the survey did not rate animal welfare and ethical considerations as significant drivers of purchasing decisions. Mr Gordon said this made sense, given that while consumers believe that the poultry industry has the most animal welfare issues to deal with, they nonetheless still purchase more chicken than any other protein.
Another interesting finding from MLA consumer research was that Australians don't associate grainfed beef with feedlots. This is probably due to the predominance of grassfed extensive cattle production undertaken in Australia.
Grainfed beef is viewed as a higher quality, more expensive, special occasion meal which is both better for consumers and cattle. In contrast, the term 'feedlots' in general was perceived as having diametrically opposing attributes to 'grainfed beef'.
Consumers in general also did not make the distinction between grass and grainfed – it is all just 'beef', research showed.
So what does the research tell the lotfeeding sector about how it might approach some issues differently?
Mr Gordon put forward some key messages that ALFA had taken from the research, with its communication strategies adjusted accordingly:
ALFA should continue to counter the negative comments regarding the cattle feedlot industry but should not be concerned that such sentiments represent the views of the general population.
While industry pride in feedlots is not misplaced, it is better focussing on grainfed beef and the positive consumer sentiment surrounding it.
Given the lack of consumer distinction between grass and grainfed beef, the sector is better off advancing grainfed beef, but not at the expense of grassfed beef.
"While the feedlot industry continues to fly under the radar in the minds of most consumers, this does not mean that lotfeeders can be complacent regarding their practices," Mr Gordon warned.
"It takes only one poorly-managed feedlot to potentially tarnish the image of the whole industry. The live export saga is instructional in this regard. Lotfeeders need to keep cattle and feedlots in good condition, be vigilant regarding trespassers and be constantly aware of the role they themselves play for the wider industry," he said.
Growth in social media
As part of ALFA's community communications campaign, it has ramped-up its use of social media to educate a wider audience regarding the systems, practices and level of commitment among people working within the feedlot sector.
A series of nine videos have now been developed and uploaded onto YouTube, advocating on the industry's behalf. A good example can be found in this Rangers Valley video, and a selection of others, accessible via the ALFA website, click here.
A Facebook page has been created (www.facebook.com/AustFeedlots) and a Twitter account set-up (@AustFeedlots) to further drive social media engagement.
Part of the plan for further video segments include a "Year in the life of a lotfeeder" and a "Year in the life of a feedlot steer."
"Through the use of such videos, we hope to highlight the people in the industry, the systems we have developed and use, the care shown in the management of cattle and the complementarities with extensive grassfed production systems," Mr Gordon said.
"We also want to portray not only the positives of the system but also the realities. Our research has shown that it is important from a transparency perspective to explain for instance that pen conditions are not always perfect, due to weather."
Victorian lotfeeder David Maconochie, from Hopkins River Beef near the high-rainfall town of Dunkeld, has uploaded a YouTube video on this subject. Click here to view.
Consumer focus group feedback regarding ALFA's YouTube videos has been positive with comments such as 'farmers care about the welfare of their animals, are passionate, trustworthy, honest, have generations of experience and are knowledgeable about their work'.
"We are encouraging practising lotfeeders to get involved in social media, as their own personal message is far more powerful than that which can be delivered by an industry organisation," Mr Gordon said.
"Social media is all about numbers and the more numbers organisations and companies have following them the more influence they hold. For instance, given that the RSPCA has 90,000 followers on Facebook as compared to MLA's 374, it is clear that the RSPCA has considerably more potential influence with the general public, media and Government," he said.
"However, it is also about individual involvement, with the Indonesian live export saga demonstrating the ability of producers as the real experts on the industry to change the debate."
"Agriculture has traditionally waited for a crisis to become active – unfortunately however the opinions and views of thousands of otherwise ignorant consumers are being formed by the inaccurate comments of a few individuals with particular agendas right now," Mr Gordon said.
"Lotfeeders are the ones who have most to lose regarding such commentary, therefore it is vital that they become more active in this space. Members are encouraged to involve their family, employees and their friends in social media and to also follow certain organisations so that responses to inaccurate comments are made and balance is provided."