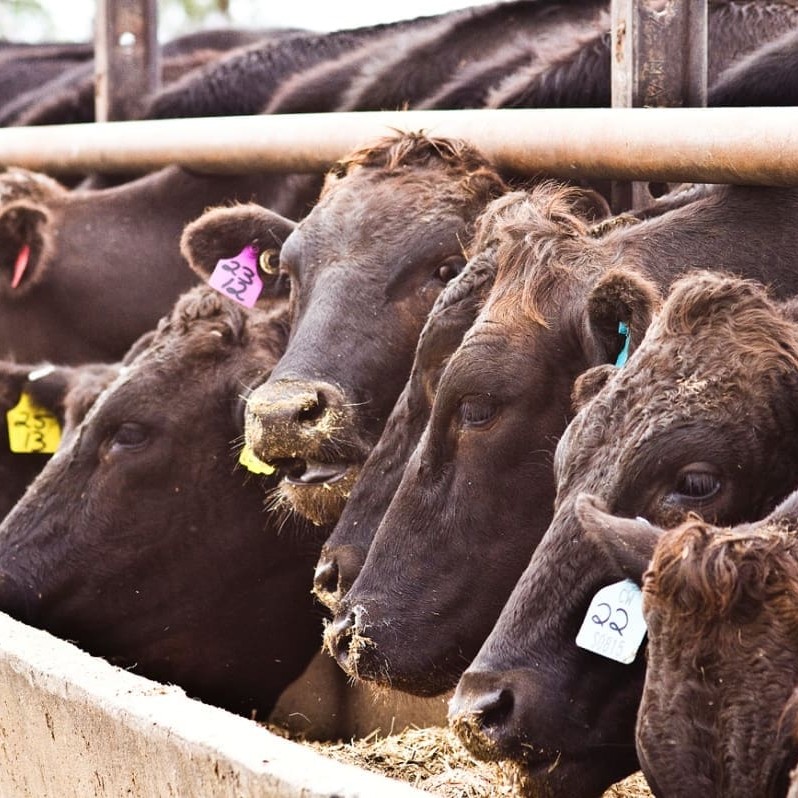 Numbers of cattle involved in grainfeeding programs across Australia fell five percent for the quarter ended March 30, the latest industry survey issued today suggests.
Numbers on feed nationally eased from almost 791,000 head to 750,000 head over the past three months, a trend widely anticipated given tough grainfed trading conditions monitored on Beef Central during the past quarter.
Numbers in Queensland, the dominant feeding state, were worst affected, falling close to 50,000 head, or 12pc, to 416,000 head.
New South Wales, in contrast, was virtually unchanged, easing by less than 1pc to 239,000 head. Victorian lotfeeders reported 23,400 head on feed at the end of March, a few hundred head more than the December quarter. South Australia was back about 25pc to 41,000 head, and WA bounced back from a historically-low December figure below 10,000 head, to above 31,000 head. That's not surprising for WA, at this time of year.
Australian Lot Feeders Association president Jim Cudmore said the survey outcome reflected the consistently high Australian dollar and the perpetuation of difficult international trading conditions.
"The Australian dollar for the quarter was up 5 percent against the US year-on-year, feeder cattle up 1 percent while strong US beef competition continued to eat into the subdued international beef demand that currently exists," Mr Cudmore said.
Although feedgrain prices helped improve feedlot margins (sorghum and wheat averaged 24pc and 20pc lower year-on-year on the Darling Downs), feeder cattle prices remained strong on the back of ongoing good seasonal conditions, and hence high re-stocker demand for young cattle.
"The wave of cattle placed on feed in the final months of 2011 due to a fall in new-crop grain prices across the eastern states, were not replaced in the March quarter of 2012," Mr Cudmore said.
Overall feedlot capacity across Australia fell 70,000 head, to 1.244 million, partly explained by the closure of JBS Australia's 35,000 head Prime City feedlot near Griffith. Largest capacity reductions were seen in NSW, Victoria and South Australia, mainly due to feedlots voluntarily suspending their quality assurance accreditation.
Capacity utilisation in Australian feedlots last quarter remained at 60pc.
Meat & Livestock Australia market information and analysis manager Tim McRae said grainfed exports to major markets were down, with a 16pc year-on-year fall to Japan and a 35pc reduction in Korea.
"Exports to Japan over the quarter were sluggish, influenced by slow demand, growing presence of US beef in the market and increasing supplies of Japanese beef," Mr McRae said.
"Similarly, Korean exports during the first quarter of 2012 also stuttered, although from historically high 2011 volumes."
Total grain fed beef exports last quarter were 42,860 tonnes – 16pc lower year-on-year.
"With global uncertainty likely to continue to impact on the fundamentals affecting grainfed beef demand, lot feeders and exporters will be hopeful of price improvements in the next quarter," Mr McRae said.