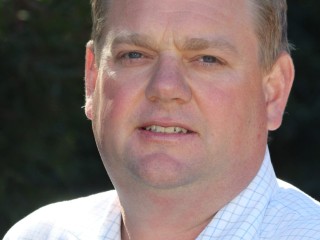 The harvest continues to progress well and is now underway in the far south west of Victoria in the Wimmera area, although weekend rain in that region has caused delays.
Growers throughout NSW and Victoria are reporting high-yielding crops with low protein, although there are better pockets with H2 quality wheat (11.5pc protein or higher).
The abundance of ASW1 low protein wheat is putting pressure on feed grain markets across the east coast.
The delivered-Downs market has been trading this week in the low to mid $200/t range and it feels like it has found a floor.
Rain has been forecast for later this week with the possibility of up to 50mm predicted within the next four to five days. This could cause some sprouting concerns for crops due to be harvested in the next few weeks which would put more pressure on feed markets.
Growers have been reluctant sellers of their low protein wheat at current prices, due to the low gross margin returns. We have seen a large portion selling their high protein wheat, which has put downward pressure on high protein wheat prices. The spread from APH2 to APW is currently $90, which has narrowed from $120 from last week.
The barley market is also seeing harvest pressure with malt barley in limited demand from the malt houses. Currently the Malt to F1 spread is $15 this has come in from $60 three weeks ago. Again growers are reluctant sellers at these low numbers with the Downs trading for F1 barley in the $190's for delivered.
Sorghum is still trading a $10 premium to wheat and barley but it also feels like it is finding fewer homes, as most consumers switch to wheat or barley in their rations.
Prices quoted in this column are of an indicative nature only to illustrate trends and do not represent a definitive buy or sell price at a given point in time. For specific prices for your region contact the author at luke@robinsongrain.com.au or (07) 4659 0755 or twitter @lukergtgrain