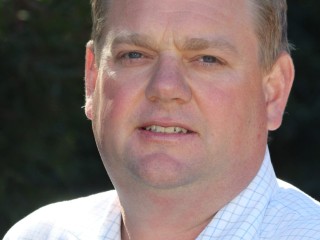 Harvest is moving along quickly for most with a large part of Queensland crop completed, and with headers moving into southern NSW.
The harvest will be in most parts done in northern NSW and QLD by the end of November.
To date we are seeing a mixed bag on wheat qualities being harvested, with up to 50pc of the crop coming in as ASW1 which is a sub 10.5pc protein, and only 8-10pc of the crop making Prime Hard or 13pc protein.
Growers have been frustrated with the low protein and the variability in the proteins and are only marketing tonnes to keep headers rolling.
Barley harvest is in full swing with good reports on malt and feed1.
Growers have received plenty of interest from buyers for their barley, but they are happy to sit and wait to see if markets firm.
It does seem tight on barley, although growers could risk consumers dropping barley from feed rations for wheat and also malt cheapening, as malt houses have accumulated a large portion of this year's demand.
Grain markets have remained firm over harvest with wheat trading delivered downs into feedlots at $276 November and F1 barley at $268 delivered, sorghum is trading at $254 delivered Downs November. Liverpool Plains barley is trading at $245 and wheat $270 November, and sorghum is $250 delivered Tamworth. Riverina $230 F1 barley trading for harvest slot and feed wheat into feedlots at $245, Goulburn Valley. Victoria barley is trading at $240 and feed wheat at $275.
Prices quoted in this column are of an indicative nature only to illustrate trends and do not represent a definitive buy or sell price at a given point in time. For prices specific to your region contact the author at luke@robinsongrain.com.au or (07) 4659 0755 or twitter @lukergtgrain